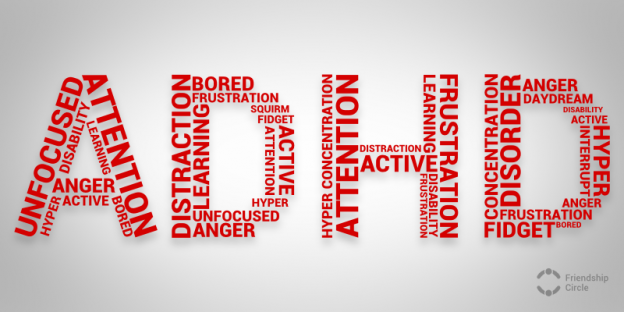 Resources
20 Apps that Can Help Individuals with ADD/ADHD
To end our 8 part series on ADD/ADHD, we have compiled a list of 20 apps that can help individuals with ADD/ADHD. Though smart phones and tablets can provide distractions for someone with ADD/ADHD, they can also be used in ways to set reminders, organize to-do lists, or keep track of busy schedules and an overload of information. Here are a mix of apps here geared to both children and adults with ADHD. Tell us what apps you use to help manage ADHD in the comments below!

Using the Vanderbilt Scales published by the American Academy of Pediatrics, ADHD Tracker makes completing and submitting a behavioral assessment easier for parents and teachers of children ages 4 through 18 years who have already been diagnosed and treated for ADHD.

Neurocognitive therapy has been clinically shown to improve executive functions in as little as three months in several double-blind studies. Until now however, similar digital treatments have cost hundreds of dollars. After over a year in development, ADHD Treatment app can decrease your dependence on medication with a natural treatment that is clinically proven to combat ADHD symptoms. Unlike other programs, ADHD Treatment strengths the core cognitive skills and executive functions. By doing so it is able to address the fundamental causes of ADHD and achieve long lasting results.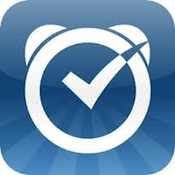 Ever wished you could jot down a task and set up a reminder alert really, really fast? Yeah, we do too. The beauty of Due lies in its simplicity. There's no account to create, no start or end date to set, no need to prioritize, tag nor categorize. What there is however are what that matters: a note for your reminder and an alert that is set up in mere seconds.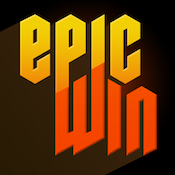 EpicWin is an iPhone app that puts the adventure back into your life. It's a streamlined to-do list, to quickly note down all your everyday tasks, but with a role-playing spin. So rather than just ticking off your chores and reminders, completing each one earns you XP to improve and develop your character in an ongoing quest to improve stats, gain riches, and level-up.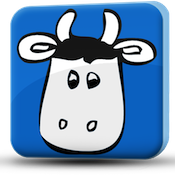 Take your to-do list anywhere with this feature-packed app; never forget the milk (or anything else) again.  Key Features: Add and complete tasks on the go, Sync with Remember The Milk online (limit once every 24 hours). Great for backing up your tasks and notes. Organize the way you want to with priorities, due dates, time estimates, repeating, lists, tags, and more. Search your tasks and notes, and save your favorite searches as Smart Lists. See tasks nearby and plan the best way to get things done.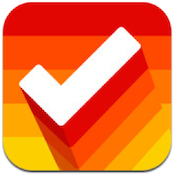 Life is messy. Keep it together with Clear, an amazing new app for list-keeping that is unbelievably simple, quick and satisfying to use. Clear is designed with simplicity and flexibility in mind and works great with any list you throw at it! With no clutter, you won't be distracted by your organizer.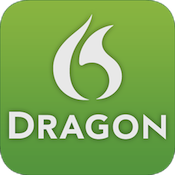 Dragon Dictation is an easy-to-use voice recognition application powered by Dragon® NaturallySpeaking® that allows you to easily speak and instantly see your text or email messages. In fact, it's up to five (5) times faster than typing on the keyboard. With Dragon Dictation you can also dictate status updates directly to your Social Networking applications (Facebook and Twitter) or send notes and reminders to yourself….all using your voice.  So when you're on-the-go, stop typing and start speaking – from short text messages to longer email messages, and anything in between.

Keeping a private diary / journal has never been so easy. Momento helps you privately capture your daily activities, thoughts, ideas and photos, and combines them with your activity from social networks to create a complete and unified timeline of your life.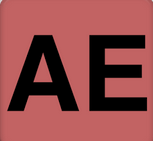 Attention Exercise sharpens your ability to focus, using simple drawing tasks that just take a minute a day. With daily use, your attention span will grow longer. Try using the Daily Reminder setting for improved results. This app was designed for people with attention deficit hyperactivity disorder (ADHD) or attention deficit disorder (ADD). But Attention Exercise can help anybody lengthen attention span and improve focus.
MindNode makes mind mapping easy. Mind maps are a visual representation of your ideas, starting with a central thought and growing from there. This allows you to brainstorm & organize your thoughts in an intuitive way, so you can focus on the idea behind it.

123 TokenMe can help motivate children with ADHD to stay focused and on task in a brand new way. It completely replaces old-fashioned token boards. 123TokenMe is highly motivating, easy to personalize, and collects data. It works with unlimited students and behaviors.  An SLP and special ed teacher's frustration with doing things the "same old way" led to its development, and this real world perspective shows.

Take charge of your repetitive household jobs with HomeRoutines. With HomeRoutines, you can create routine checklists, then complete them on your chosen days of the week, with reminder notifications to keep you on track, and a gold star for each completed task. This is a great way to motivate anyone to get chores done!

For anyone that has trouble completing tasks in a timely fashion, 30/30 can help. All you do is set up a list of tasks, and a length of time for each of them. When you start the timer, it will tell you when to move on to the next task. That's it! The task list is controlled entirely with gestures; a simple and natural way to use the app. The display is minimal but attractive and it still shows you everything you need to know. 1. What am I supposed to be doing right now? 2. How much time do I have left to do it?
iRewardChart is the perfect app for parents who want to keep track of their child's behavior and reward them appropriately. It is an app that brings the traditional reward chart onto mobile device, with a customizable, interactive interface.
Evernote makes it easy to remember things big and small from your everyday life using your computer, phone, tablet and the web. Information is in one location, organized, and available through a simple search. Type in what you need and Evernote will find it for you.

MotivAider changes your mobile device into a habit changing tool. It works in the background to cut through the clutter and keep your attention focused on making any particular change you've decided to make. First you decide on a desired behavior and devise a brief personal message that will remind and urge you to engage in that behavior. Next you choose a prompt - either vibration only or vibration accompanied by an audible tone - and decide how often to receive prompts. Then you simply 
associate
 your personal message with the prompt so that whenever you 
feel
 (and hear, if you choose that option) the prompt, you'll automatically 
think
 your personal message. Available for
Android
too!

Remember the days of the large desk blotter pads - and all the scribbling they would gather.... by the end of a month, you were ready for a clean page of the desk calendar. This application is an attempt to help out with the void left by missing desk pad calendars and sticky notes in today's world of technology. You now have the ability to scrawl notes on a virtual pad... and add sticki's to it as needed or preferred. Add tabs for different aspects of your life to keep everything clean and organized.
A simple tool to help keep track of time spent on tasks such as work, studies, or other things. This tool allows you to create a list of tasks with time goals in hours, and keep track of the amount of time you spent on each task.
Put your stuff in Dropbox and get to it from your computers, phones, or tablets. Edit docs, automatically add photos, and show off videos from anywhere. Use it for work and school. Upload everything to dropbox and never forget your assignments at home.

Sometimes it is difficult to realize how much time you are wasting. Rescue time sends you weekly reports to indicate where you spend your time. You may be shocked to discover how much time you are wasting. You can even set goals to help keep you on track and improve your productivity. View your progress on your dashboard, in the weekly email report, and in the goals report.
Have a great app? Submit it to the Friendship Circle App Review.
The ADD/ADHD Resource Series