Soul Studio serves adult artists with special needs who are interested in exploring their creativity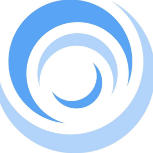 Become
a Soul Artist
You make
our programs possible.
Please donate today!
Soul Studio is a supported art studio program with an open studio space and gallery for adults, 18 years or older with special needs in West Bloomfield, Michigan. Through educational programming driven by each artist's creative impulses, participants are supported in a variety of art media including: painting, drawing, ceramics, weaving, sculpture, woodworking, photography, and digital arts, and are inspired to develop careers as contemporary artists.
How to get started at Soul Studio

Step 1:

Click the link below to schedule an intake meeting with Mia, our Soul Program Coordinator

Step 2:

Choose a timeslot that works best for you

Step 3:

Arrive on time at 5586 Drake Road, West Bloomfield, MI 48322 on your selected day to learn all about Friendship Circles' various adult programs, and select one that fits your needs best.

Step 4:

Participate in a two-week trial period in the studio to experience what being an artist in the Soul Studio is like.

Step 5:

If the trial period is successful, we will register you for the Soul Studio program
FORM INTEGRATION GOES HERE!