Dresner Foundation Soul Studio
Creative Space for Adults With Special Needs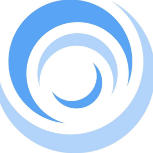 Welcome
to Soul Studio
You make
our programs possible.
Please donate today!
Soul Studio is a supported art studio program with an open studio space and gallery for adults, 18 years or older with special needs in West Bloomfield, Michigan. Through educational programming driven by each artist's creative impulses, participants are supported in a variety of art media including: painting, drawing, ceramics, weaving, sculpture, woodworking, photography, and digital arts, and are inspired to develop careers as contemporary artists.
Soul Studio was launched in 2016, inside the Friendship Circle Farber Center, which also house the Soul Cafe, and an event space,all of which provide a loving and inclusive environment that encourages artistic self-expression, vocational training, and employment opportunities to adults with special needs.
We are grateful to organizations and individuals who make our programs possible:
OUR BENEFACTORS
This program made possible by: