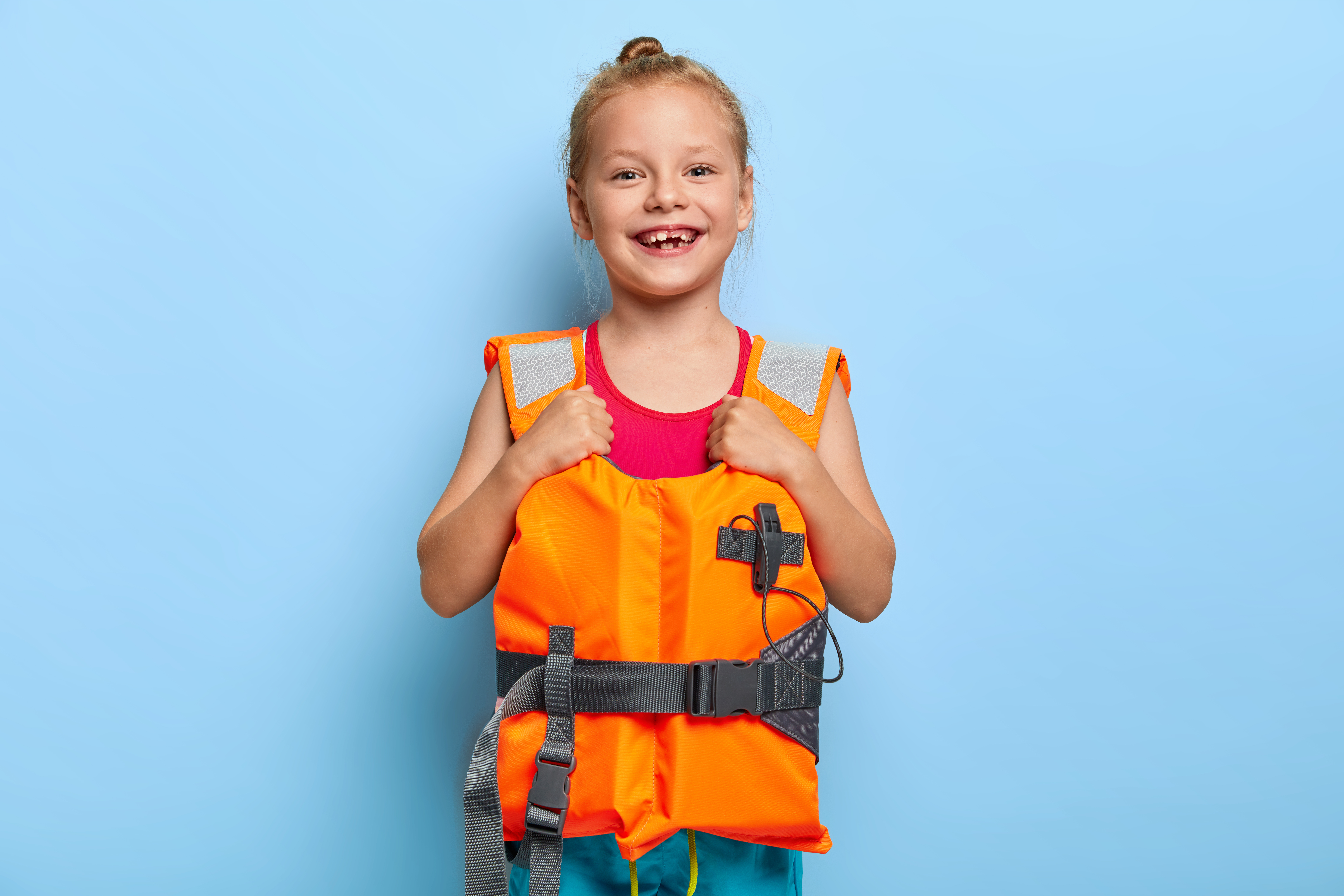 Featured
,
More
,
Products
Cooling Vests for Special Needs: What, Why and Where to Buy
Once summer rolls around, it's time for fun in the sun and lots of outdoor activities. But for individuals with special needs, heat stress becomes a major risk factor in the warmer months.
Heat stress happens in hot or humid climates and can result in heat cramps, heat exhaustion or heat stroke. Children are more prone to overheating than adults. Some children and adults with special needs are especially vulnerable to heat stress due to medical conditions or medications.
The good news is that cooling vests, along with proper hydration, can help prevent it.
What are cooling vests?
Cooling vests can help keep you cool by maintaining your core body temperature in heat and humidity.
Some cooling vests use cold packs while others use evaporative cooling technology. Vests that use cold packs stay cool longer and remain dry, but are often more expensive. Evaporative cooling vests are a more budget-friendly option.
Why buy it?
Giving your child a cooling vest to wear means they can still play outside on hotter days. While summer activities like going to the beach, having a picnic or visiting the zoo can be a danger zone for kids who are prone to overheating, wearing a cooling vest will ensure your child doesn't miss out on the fun. Cooling vests are also convenient to use and lightweight.
Where to order:
Check out these top-rated cooling vests for kids and adults, available to order online through Amazon.
For Kids
Glacier Tek Children's Cool Vest with Nontoxic Cooling Packs
This cooling vest features side elastic straps and over-the-shoulder adjustability to fit children who approximately 30-90 pounds. GlacierPacks keep the vest a cool 59 degrees Fahrenheit or 15 degrees Celcius for up to two and a half hours in 100 degrees Fahrenheit or 38 degrees Celsius. The vest weighs less than 3 pounds with the GlacierPacks and stays dry.
Techniche HyperKewl Evaporative Cooling Child Sport Vest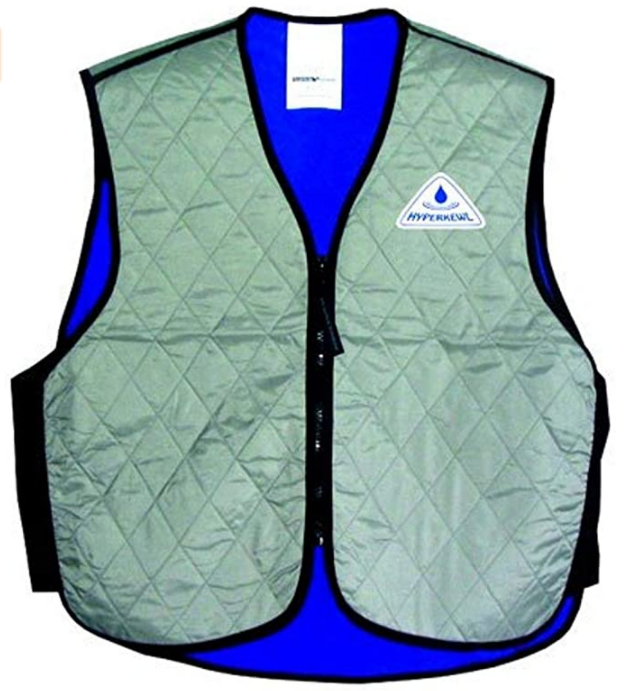 This vest uses evaporative cooling technology to keep kids cool. Simply submerge the vest in water for 60 seconds and the encapsulated water will evaporate slowly over 8-12 hours, creating a cooling effect. The garment will remain cool for the user, but not soaking wet due to the inner lining's water-repelling fabric.
Order on Amazon starting at $35.45.
For Teens and Adults
New Home Innovations Cooling Vest for Men & Women Made in USA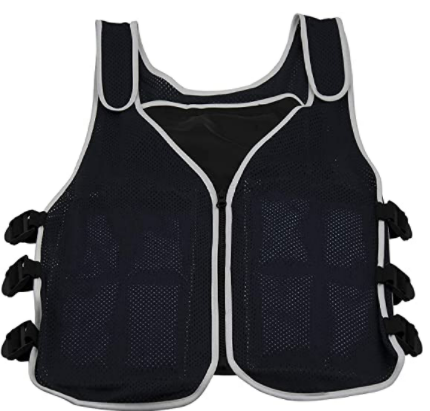 This vest uses cool packs to help reduce skin temperature while maintaining a stable core temperature. The vest is lightweight, breathable and adjustable, sizes S-XXL. Comes with a drawstring bag, can keep you cool for up to three hours. Weighs just over 1.5kg.
TechNiche International Adult HyperKewl Cooling Sport Vest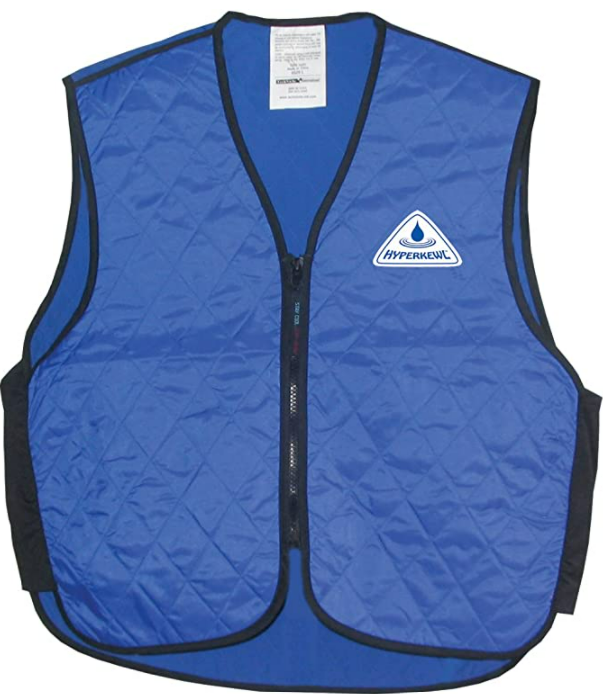 This vest offers 5-10 hours of cooling relief per soaking. The inner Nylon liner is water repellent. The vest is highly durable and lightweight, keeping you cool and comfortable.