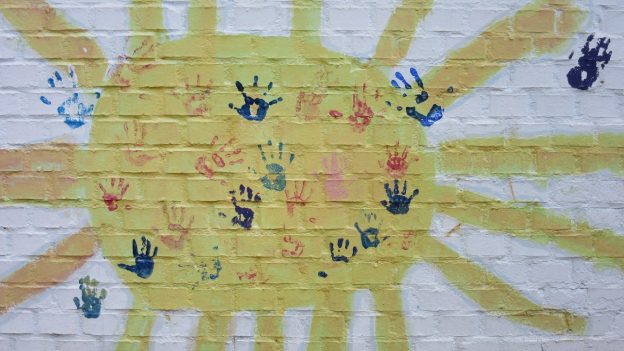 Products
Children's Books to Promote Inclusion and Help Kids Be More Confident
The adorable children's books recommended in this post should be in our homes, schools, libraries, and children's health professionals' waiting rooms. They celebrate the strengths of all kids and show children working, playing, and succeeding in spite of a range of disabilities. With their inspiring messages, they help
all
 children understand kids with different needs—or I should say, "different strengths."
By Michele Giannetti
This five-chapter, 66-page book helps siblings, classmates, friends, and family members understand the challenges faced by families and individuals with special needs. Children reading Michele Gianetti's carefully chosen words, supported by Tanja Russita's lovely illustrations, will be able to relate easily to the characters. In a story based on real family experiences, Emily discovers how to understand and help her sister live a happier life. As this book is written from a child's perspective, it enables young people to ask questions of the story in a nonthreatening way and encourages them to discover how it relates to them. The conversations between characters put the reader right there, and the child reading this story will be waiting to hear the answers. The questions Emily poses to her mom about her sister with special needs are most likely the same any child in the same situation would. Adults sharing this book with a child will find many conversation-starters to help siblings, friends, and classmates understand the needs and behaviors of children with special needs. Written by the parent of a child with dyspraxia and
sensory processing disorder
(SPD), the book paves the way for parents, teachers and medical professionals to discuss these specific learning difficulties with children ages 7–9.
Read the complete review.
By Meikele Lee
This book is written by a mom whose young son has a
feeding tube
. She says that her target age for the book was originally children with feeding tubes ages 1–5, but since launching the book, she sees it is reaching a much broader age span. Parents of smaller and older "tubies" are using it to educate schools, day cares, friends, and family members—including grandparents with feeding tubes who want their children and grandchildren to understand why they also need one. The story is about a 2-year-old boy named Nico who wants you to know what makes him special: his feeding tube! In his own words, he tells readers how cool it is because it keeps him healthy with the support of his parents and medical support, and some of the reasons why he has it. At the same time, he is happy and can do most things boys his age do. Meikele Lee wants all the tubies out there and their siblings and friends to know more about the life-saving use of
feeding tubes
some kids need to use each and every day in their homes.
Read the complete review.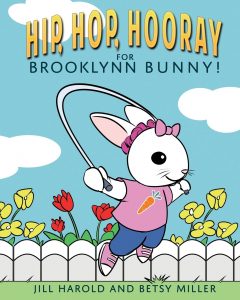 By Jill Harold and Betsy Miller
Coauthor Jill Harold dedicated this book to her 3-year-old daughter, Brooklynn, who was born with clubfoot, the most common inherited congenital limb deformity. Betsy Miller, the author of 
The Parents' Guide to Clubfoot
, worked on this joint project that focuses on the whole child (or whole bunny), working toward a positive outcome over time. Whether it's jumping rope or wearing a brace, the message of this book is to keep trying. Armed with a can-do attitude, Brooklynn shows that persistence pays off and can be a lot of fun. This book will help children with clubfoot understand the condition, and will provide parents with another way to discuss clubfoot with their children. The book emphasizes that children with congenital clubfoot can be treated successfully with a simple method, and can participate and excel in normal childhood play activities. It is geared toward children 2–5 years of age; however, all children will enjoy this upbeat, positive book on how hard work brings positive outcomes.
Read the complete review.
By Marget Wincent, OTR
I
love
 this book! Readers will want to read it out loud to enjoy the beautiful rhyming text. Caregivers will want to reread it often to remind children in their care of the inspiring message. The story will help 
all
 children understand kids with different needs. Bravo to the team behind this excellent book that we highly recommend. The beauty and talents of children are explored with the message, "We are all unique and our differences can be our Superpowers!" Each page of text focuses on a different way of doing things by kids who are using their "superpowers." Each page can be used as a springboard for discussion about a child's differences—the things that make this child truly unique. The adult sharing this book with a child will have lots of opportunities to discuss why some folks need aids like a
wheelchair
, picture schedule, or white cane. Others may need a
service dog
 or
hippotherapy.
 Some kids' superpowers are skills in math, remembering facts, noticing details, or using sign language to communicate. Some people have an acute sense of hearing or taste, or boundless energy. What a wonderful display of superpowers!
Read the complete review.
By Charlotte Olson
Ms. Olson has written adorable social stories for children with
autism
 and all kids who are
anxious
in new situations or when trying out new things. Charlotte has children of her own, and one is autistic. This book series for autistic kids is made up of very simple, visual stories to help lessen anxieties. Caregivers should read and discuss a particular book in preparation for the new event. The colorful illustrations and well-chosen rhyming sentences will captivate and motivate the child in your care. Your child, hopefully, will look forward to the upcoming event or activity instead of being worried and stressed out about it. Suzie, the main character, is a little girl your child will be able to relate to. Hopefully your child will want to imitate Suzie's positive outlook about the new things she learns. Each story is easy to absorb and gives examples or child-friendly explanations to help the reader be well prepared for a change or new event in his life. Read and reread these books often. Give time for your child to open up and share with you his fears. This book series for autistic kids help children feel more confident about everyday experiences.
Titles of the books already published:
•
Suzie Goes on an Aeroplane
•
Suzie's Dressing Up Day
•
Suzie Goes to a Funeral
•
Suzie Goes to the Hairdresser
•
Suzie's Toilet Time
•
Suzie Goes to School
Read the complete review.