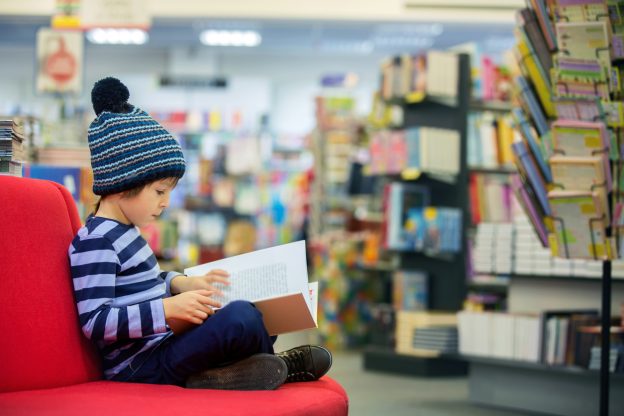 Products
5 Books That Can Help Inspire Your Child with Special Needs
As a speech language pathologist and parent, I love to use storytelling as an opportunity to initiate meaningful conversations and encourage children to follow their dreams regardless of their disabilities and delays. Children with special needs face many challenges in their lives, and reading inspirational children's literature can help improve their self-esteem and make them more mindful and confident in their skills and abilities. These five inspiring children's books are a great place to start.
1. Happy Dreamer by Peter Reynolds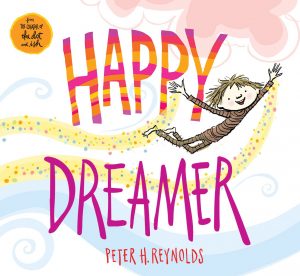 Happy Dreamer
is a wonderful and inspiring book for children with a variety of special needs, but most specifically, those with ADHD. For children with ADHD, sitting still and focusing for long periods of time can be difficult and challenging.
Happy Dreamer
tells the story of a boy who follows his heart and can't help but "hear a beat and I gotta move." Each page describes a different kind of dreamer. At the end of the book, the author includes a comprehensive and beautiful spread of different kinds of dreamers as well as different types of happiness. This is a children's book that can be read over and over again and can stimulate important conversations.
2. Willow by Denise Brennan-Nelson and Rosemarie Brennan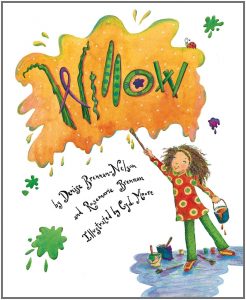 Willow
is a story about a free-spirited girl named Willow who has a creative imagination. Willow's teacher, Mrs. Hawthorn, doesn't like children to use their imagination. She just wants them to follow the rules and stay within the lines. Willow is constantly getting in trouble for breaking crayons, drawing something a different color than it should be, and just being plain different. She even gets teased by her peers for being different and thinking "outside the box." For the holidays, Willow gives her mean-spirited teacher Mrs. Hawthorn her beloved art book. Mrs. Hawthorn is so touched by Willow's generosity that she decides to turn over a new leaf for the New Year. I love this story because it encourages children to be themselves and never lose hope in others.  I think it's important to celebrate our children's differences and encourage them to express themselves in all ways, especially through art.
3. What Do You Do with an Idea? by Kobi Yomada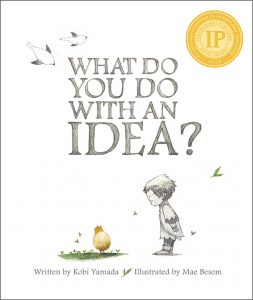 What Do You Do with an Idea?
takes the reader through the process of having an idea that you love and believe in, but others might not agree with. The main character in this book struggles with this huge idea because he is not sure what to do with it. The boy tries to forget the idea, but it keeps following him and begins to grow and grow. He realizes that he feels most content when he is with his idea. At the end of the story, his idea "went from being here to everywhere. It wasn't a part of me anymore … it was a part of everything."
4. The Dot by Peter Reynolds
The Dot,
written as part of a trilogy, is a significant book that should be part of everyone's library. The story begins with Vashti saying "I just can't draw." Her art teacher tells her to "make a mark and see where it takes you." After Vashti makes a dot on the paper, her teacher tells her, "Now sign it." Her teacher frames her dot picture in a special gold frame showing everyone how creative and inventive she thinks Vashti's artwork is. Once Vashti realizes that her teacher believes in her, she decides to make all different kinds of dots—small dots, large dots, different color dots, etc. Her artwork becomes so popular it's displayed at the school art show. At the end of the book, a little boy sees her artwork and tells her that he wishes he could be a great artist like her. She then gives him the inspiration to be creative and keep trying.
The Dot
is a book about believing in yourself and using your creativity to make your dreams come true.
5. The Big Orange Splot by Daniel Pinkwater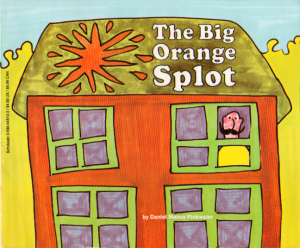 The Big Orange Splot
tells the story of Mr. Plumbean, who lives on a neat street where every house is exactly the same. One day, a seagull flies by carrying a pail full of orange paint. He drops the paint on Mr. Plumbean's house, which creates a big orange
splot
on his roof. Mr. Plumbean is immediately told to repaint his house by his neighbors, but he has a very different idea: Why not be unique? Why not express his creativity by decorating his house the way he wants to, not the way his neighbors want him to? Mr. Plumbean decides to get more paint of many different colors and make his house the house of his dreams. He adds more creative decorations, such as a hammock, palm trees, and even an alligator. The neighbors are furious, but Mr. Plumbean consistently responds by saying, "My house is me and I am it. My house is where I like to be and it looks like all my dreams." One by one, each neighbor becomes inspired by Mr. Plumbean, until they all decide to change their own houses to reflect their own individual dreams. One neighbor changes his house to look like a hot air balloon, another a monument, and one a big ship. This book relays a meaningful message about staying true to yourself. Mr. Plumbean was willing to stand up for himself to protect his ideas and identity, which I think is very admirable. For more suggestions on children's books, visit my blog at
www.gravitybread.com
.