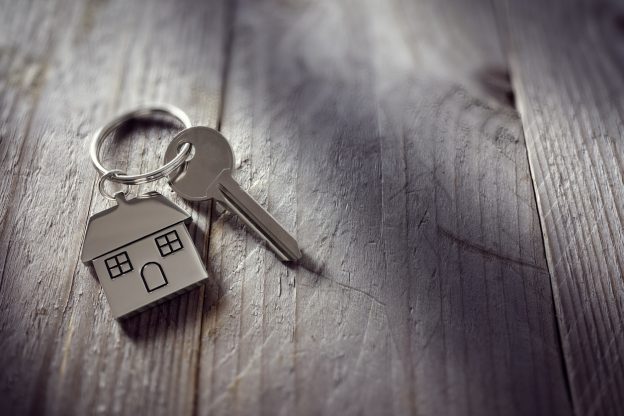 Parenting
,
Resources
Five Steps to Find Temporary Housing That's Accessible for an Individual with a Disability
Finding your family temporary housing for a medical extended stay, a relocation, or a vacation can be a challenge, especially when you need that residence to be accessible for your child with a disability. Unfortunately, there is no seamless way to go about this; it will take work and double-checking to get into the right place. Be ready to put some time into the search, to have your patience tested, and to educate landlords on what it means to be
accessible
. Start with an awareness that this is something that won't be easy but can be done, and then let the following steps guide you through the process.
Step 1: Put together a list of what you need.
Begin with the basic four criteria: location, dates, bedrooms, and budget. Write down your ideal scenario for all four. Mark which ones are flexible and which are non-negotiable. If you are like most people looking for monthly housing, you will need to compromise on at least one of your criteria. Now, layer on your specific needs. Will you need
ramps
and an accessible bathroom? Is your child going through a major surgery and in need of a dust-free rental? Also consider other things you want in your rental. Heating and air-conditioning? A particular number of bathrooms? Access to a swimming pool? Mark everything down.
Step 2: Begin your research.
Although there aren't a lot of online options specifically designed for families with disabled family members, there are a few worth checking out, depending on your criteria.
Homesuite
has many handicap-accessible listings. Ask about any listings that appear to meet your criteria and mention the specific requirements you listed in Step 1. Homesuite emphasizes good service during your stay and the professionalism of our landlords.
Accomable
 is a smaller company that brands itself the "Airbnb of Accessible Travel." They have over 1000 listings. It's worth looking to see if they have any properties that could work for you.
Expedia
can help you find local hotels as an option, if you have the budget for it. Search for hotels that are handicap accessible.
Extended Stay America
is the largest extended-stay provider in the US. Local motels and extended stays can be more affordable than hotels, but with a trade-off in quality. If you are on a budget and want simplicity and standardization over comfort, look into this option.
Airbnb
, which handles vacation rentals, has a "wheelchair accessible" option in its search filters.
Step 3: Ask the right questions.
Many landlords and hotel operators do not know exactly what it means to have an accessible property. When you've found a property that might work for you, be sure to think through all the specific features that must be there for you and your child to be comfortable. Here are a few questions to get you started: • Are the doors at least 32 inches wide? • Are doors opened by
handle
or knobs? • Are handles in place on any ramps? • Are light switches and thermostats low enough to reach? • Are carpeted surfaces easy enough to roll upon? • Is the bathroom large enough to navigate in a wheelchair or with assistance? • Is the shower or bathtub accessible? Is there a bench or chair if appropriate?
Step 4: Know your rights.
The
Americans with Disabilities Act (ADA)
gives disabled persons specific rights. Under ADA, a landlord must: • make reasonable exceptions to rules (such as allowing a service dog in a no pets rental) • allow you to make reasonable modifications to your rental • tell you about all vacancies in a building and let you choose which unit you want • not charge you anything extra because you have a disabled child • not ask you questions about your child's disability • not require that tenants be capable of independent living
Step 5: Take advantage of all available resources.
These additional resources oriented toward housing in general may be helpful in your search: •
ADA.gov
•
"Finding Apartments for Disabled Apartment Hunters"
on the Apartment Guide Blog •
"How to Find a House That Is Already Wheelchair Accessible"
on the Amsvans blog •
"Find an Apartment That Is Handicapped-Accessible"
on ApartmentSearch.com •
"Finding Handicapped Accessible Apartments for Disabled Tenants"
 on UrbanEdge.Apartments You can also contact hospitals and disability organizations in the area where you will be staying to ask for leads on where to find accessible temporary housing. Forums and other online groups where parents of children with disabilities gather may also be a source of tips from those who have done this before. Take advantage of all the assistance you can get to find a place where you can stay comfortably and worry-free.