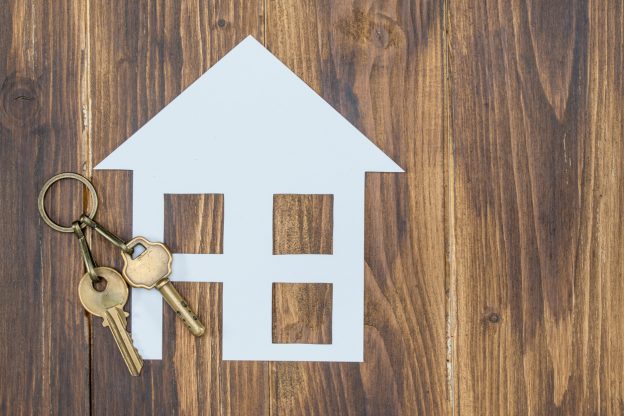 Parenting
,
Resources
How to Make the Right Home Modifications for Children with Disabilities
If your child has a physical disability, your home will need to be modified for mobility and safety, to enhance quality of life, and to increase comfort. Physically altering your home may seem like a daunting task, but having a plan for home modifications can make the process go smoothly.
Keep Universal Design In Mind
When you modify your home, your first priority should be to provide your child with access. You should also strive to make modifications appeal to a broad market should you decide to move later on. To combine these efforts, make changes that are universally appealing. 
Universal design
refers to a home designed for use by individuals of varying levels of ability. It encompasses the following seven principles:
1. Equitable use
Design is appealing to all users, providing privacy, security, and safety.
For example,
think
lever handles
rather than doorknobs, or door hinges with less tension for those who might need extra assistance opening a door.
2. Flexibility in use
Design accommodates varying methods of use, preference, and abilities.
For example,
rooms that can function in multiple ways, perhaps as a guest room or a playroom.
3. Simple and intuitive use
Design is easy to use and eliminates complexity.
For example,
remote controls, easy chairs, or shower heads that can be easily used by anyone.
4. Perceptible information
Design is understood by all users.
For example,
signs or symbols that can be interpreted by anyone with any ability, and buttons and dials on household appliances that are easily interpreted.
5. Tolerance for error
Design has built-in safety features.
For example,
touch latch doors and low thresholds to avoid tripping and falling.
6. Low physical effort
Design can be used comfortably with little physical effort.
For example,
drawers or doors that are easy to open, sliding doors that require little effort, or lighter chairs that are easy to move when wanting to sit down.
7. Size and space for approach and use
Design can be accessed by all users regardless of body size, posture, or mobility.
For example,
wide doorways to accommodate walkers or wheelchairs, slide-out trash cans in the kitchen, or lazy susans in a corner cabinet.
Where to Start
There are a variety of home modifications you can make, but a good place to start is to modify how your child will navigate into, out of, and through your home. If the home has stairs, the two options to consider are ramps and lifts. Ramps are typically less expensive and can be placed at the entry of your home. If your child will need to use stairs inside the home, however, a lift will be the only option. For easy and comfortable access, your doorways will need to be modified too. Ideally, doorways should be 36 inches or wider to enable wheelchairs or other mobility aids to maneuver comfortably through. However, keep in mind that if a service dog is used, the doorway will need to be wide enough to allow both of them to pass. Once entryways have been addressed, go room by room to thoroughly assess what
modifications
will be required. For example, the bathroom can be modified to enhance
safety
by installing grab bars in the shower or tub. Those with a physical disability may find getting in or out of a tub to be difficult, so you may have to install a roll-in shower or shower with little to no curb. Throughout the process, it is important to take into consideration how the new features stimulate your child's
senses
. How the home looks, feels, smells, and sounds can make a big difference in the lives of those with disabilities and the loved ones that help take care of them.
Know When to Ask for Help
It is important that you are able to recognize what home modifications you can tackle yourself and which should be left to a
professional
. Simple DIY projects could include installing grab bars or handrails, replacing doorknobs with lever handles, installing sensor lighting at entryways, or replacing current flooring with a slip-resistant option. However, some modification projects will require extensive remodeling and construction, such as the widening of doorways, building a ramp, or installing new appliances such as a curbless shower or stair lift. Before you
DIY
, take into consideration your experience, as well as time and money. For example, the fact that you've never built a ramp before doesn't mean you can't do it, but you should at least have general building experience. If not, you should consult an expert at your local hardware store and run the project by them. Let them know your skill level, and ask if they think you can tackle the job. These modifications are being made for your child, so you want to make sure anything you build or install will be safe to avoid injury. Some projects will be better left to a professional contractor who has experience making the modifications you desire. Making your home safe and accessible for those with physical disabilities can be a long process. Make sure you have a plan in place that meets all the needs of your child. Handle the projects you can complete on your own, but know when to bring in a professional to make sure all home modifications are safe.