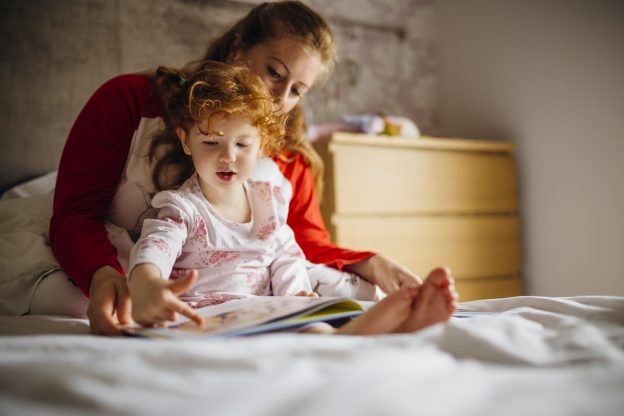 Products
Five Children's Books About Special Needs to Inform and Entertain
Children with special needs and their families face many hurdles in life. Their days are filled with treatments,
therapy
sessions,
IEP meetings
, support groups, etc. These responsibilities and commitments seem endless. Juggling the needs of a child with disabilities with the needs of all the other family members is often overwhelming.  Finding time for parents to recharge their batteries is also difficult. When siblings, family, and friends of a child with special needs understand what is going on, it is often easier for all concerned.  When our kids with special needs learn new skills that make them more independent, it helps the entire family. Sharing books about these topics is one place to start making life easier for our children with special needs—and those who love and care for them.
Written by Benjamin K.M. Kellogg and illustrated by Theresa L. Kellogg
This is the third children's book in a delightful life-skill series written by an autistic young man, Benjamin K.M. Kellogg. Benjamin explains, "I wrote 
Noah and Logan Learn to Tie Their Sneakers
 to help children with autism learn the useful life skill of tying shoes and sneakers. For many years, I struggled with the art of tying my own footwear, but when I was finally able to do so independently, I felt a tremendous sense of accomplishment. I want to help other children master this skill." Distinguishing colors is another skill reinforced throughout the story: Noah wears green sneakers, while Logan's are red. The illustrations alternate between views of both boys' sneakers, distinguished by each boy's signature color. The first two books in this series focus on learning to share and learning to clean by putting toys away. These stories are intended for children from age two to five, but any child having difficulties with these life skills will benefit from sharing them with a caregiver.
Read complete review.
Written by Jewel Kats and illustrated by Claudia Marie Lenart
The arrival of a premature newborn (a preemie) is troubling to parents, siblings, and other family members and close friends. Many families have had their share of worry during the first crucial weeks of a preemie's life. Young siblings of a preemie have a most difficult time understanding this confusing, upsetting time. For the siblings of premature babies, the time spent in the NICU can be stressful and scary. 
Prince Preemie 
could be read to students in a classroom when one of the students has a preemie sibling fighting for life. If the student is upset and having a difficult time coping with the changes and uncertainties his premature sibling has caused, he probably cannot explain it to his friends. By sharing this book with the class, the teacher can tactfully bring out the stress and fear family members have surrounding a premature birth. The book's happy ending will reassure the anxious sibling and offer hope that all will go well with the new sibling. Other children who will benefit from discussing Jewel Kats's book are preemie children themselves when they learn of their early birth. Reading this book with a caring adult offers a good way to start a conversation about being a preemie. Jewel Kats was the pen name of Michelle Meera Katyal, who passed away in 2016 at the age of 38 as the result of complications of surgery. At the age of nine, she was involved in a car accident that left her with limited use of her legs. She became an author and disability advocate. This is Jewel Kats's last posthumously published work. In all, she wrote eleven wonderful children's book on disabilities
. With her pen, she crafted characters who were heroes of their own stories and featured people who were empowered by their disability and not limited by it.
Read complete review.
Written and illustrated by Tanis and Allison Frohriep
Teachers, parents, and other caregivers know that once children understand why a friend or classmate acts differently, they will try to be better friends. 
Puzzle Piece Goes to Rainbow School 
is a resource that can be used to explain to children that we are not all alike and it is perfectly okay. Understanding fosters awareness and acceptance.
Puzzle Piece Goes to Rainbow School
 is written for the kindergarten to third-grade audience to build a greater acceptance for classmates with differences. A great feature in this book is the notes at the end to children and to parents and teachers. They make great conversation-starters about autism and the many autistic individuals we meet at schools and in our communities.
Read complete review.
Written by Sara Cremeno and Colleen Genest and Illustrated by Jonathan Coimbra
Sara Cremeno, a pediatric registered dental hygienist, and Colleen Genest, a mother of an autistic son, are the perfect team to know how to relate to children and to parents of children with special needs like autism,
sensory processing disorder
, childhood
anxiety
, etc. A unique feature of the "Melvin's Adventures" series of books for kids with sensory and anxiety issues is that the stories have customizable sections into which a variety of special-needs circumstances can be inserted to help kids feel connected to the story. Adults/parents should pre-read the story and find areas where they can change the verbiage so children can see themselves in the story. For example, if your child is nonverbal and communicates by sign language, with a computer, or simply by listening to you and interacting in a different way, you can insert that method into the story instead of the way Melvin communicates. The book is written for children between the ages of three and six, but it can certainly be read to any child with anxiety or special needs. Children who need repetition and realistic yet kid-friendly information can benefit from reading these stories prior to a new experience. Other titles in the series include
Melvin Rides the Bus 
and
Melvin Goes to School
.
Read complete review.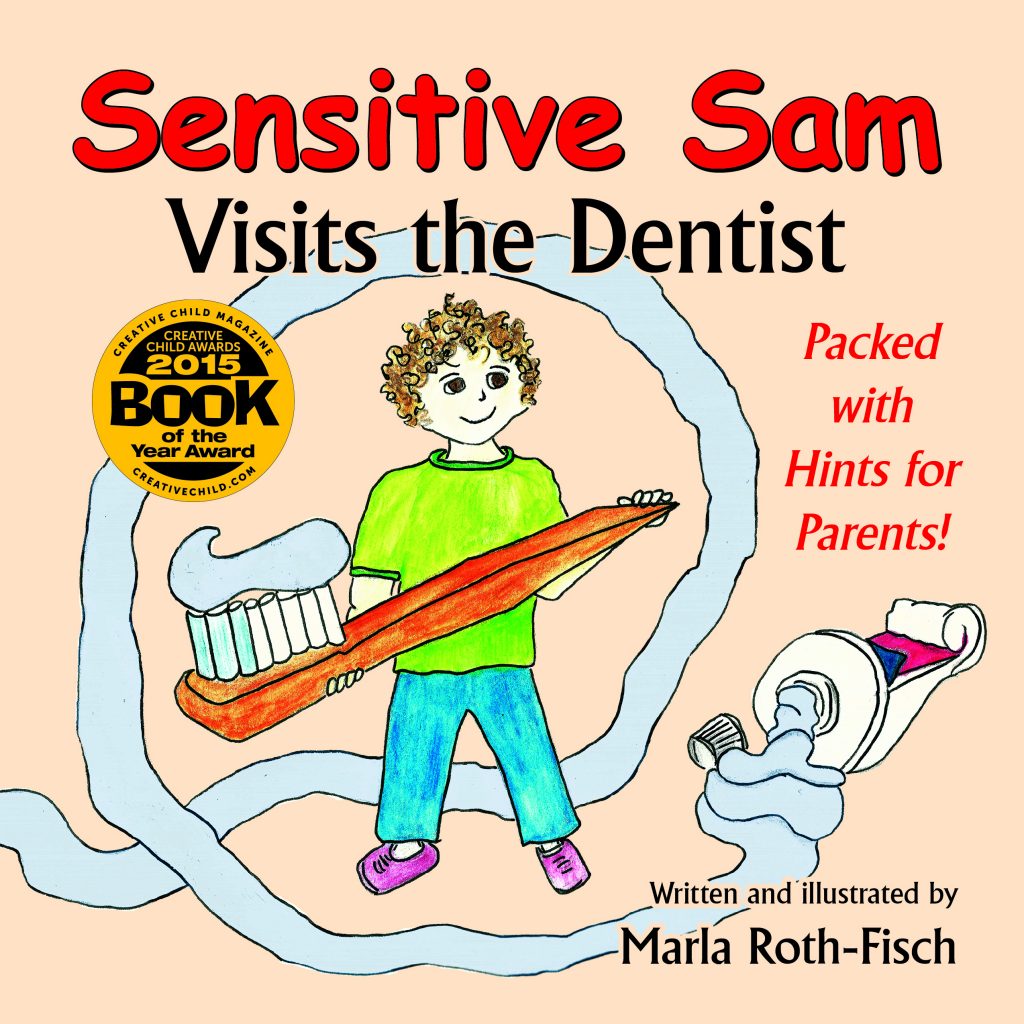 Written and illustrated by Marla Roth-Fisch
If you have a child with autism or one who has sensory challenges, you will appreciate the beautifully illustrated interactive story of 
Sensitive Sam Visits the Dentist. 
It is packed with information and strategies to make visits to the dentist for your child easier.
Sensitive Sam Visits the Dentist
 offers practical advice from dentists (including pediatric dentists) and orthodontists specializing in children with special needs, such as brushing and flossing tips. Parents and sensory specialists also share stories of best- and worst-case scenarios, and tips on finding the right dental office for your family. Having a good first experience with going to the dentist will help a child with autism and/or sensory issues overcome the fear of going in the future.
Sensitve Sam: Sam's Sensory Adventure Has a Happy Ending
is the first book by Marla Roth-Fisch. We highly recommend her adorable rhyming picture books that lead to discussions about sensory processing disorder between parents and children, and teachers and students.
Read complete review.