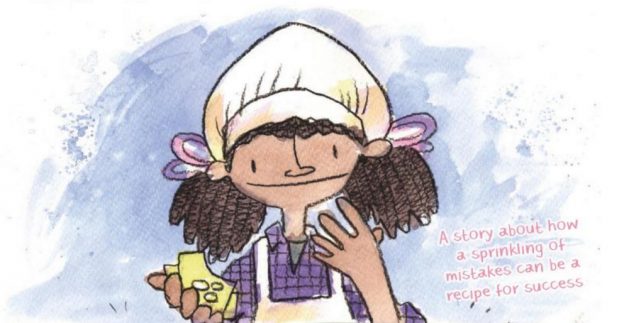 Parenting
4 Steps to Fostering Independence in Children with Special Needs
I once heard a woman talk about the hand she had craved all her life: the hand that would hold her through challenges, direct her out of misery, walk her over to her pile of success, and bang open the door of opportunity. Sadly, this hand was elusive, despite her desperate search over her lifetime. Then one day, she realized that the hand that she had craved, imagined, and dreamed about was the one that was attached to her body. Let's face it. As parents, finding a comfortable position when watching our children navigate a challenge can be tricky. We may want to occasionally hold their hand, intermittently grasp their hand, or steadily provide the loyal shadow of our supportive hand. The research on resilience can leave us further uncertain of our parental stance. There is research to support the benefits of demonstrating parental assistance on children's social, emotional, behavioral, and language development. There is also a strong body of research that supports the importance of nurturing independence in children, even from a young age. It builds their self-esteem and their ability to become self-reliant. In my years of working as a
speech language pathologist
while raising my own children, I aimed to offer my clients techniques that would balance independence while integrating parental involvement. In my recent children's book on perfectionism and anxiety,
Pearla and Her Unpredictably Perfect Day
, I incorporated a guide for parents along with discussion questions to foster this relationship. In this inspiring tale, Pearla learns to undergo nervous and painful feelings by herself. She learns to question her own perfection, come up with viable solutions, and take risks. These feelings eventually bring her increased self-confidence, clarity, and peace of mind. Yes, Pearla's father is right behind her, a position in which we parents often find ourselves. However, in this unique story her support came from right in front of her, her own hand. This was Pearla's triumph. To bring about that same independence for your child, consider the following strategies.
1. Identify your position when watching your child navigate a challenge.
[caption id="attachment_24327" align="alignnone" width="650"]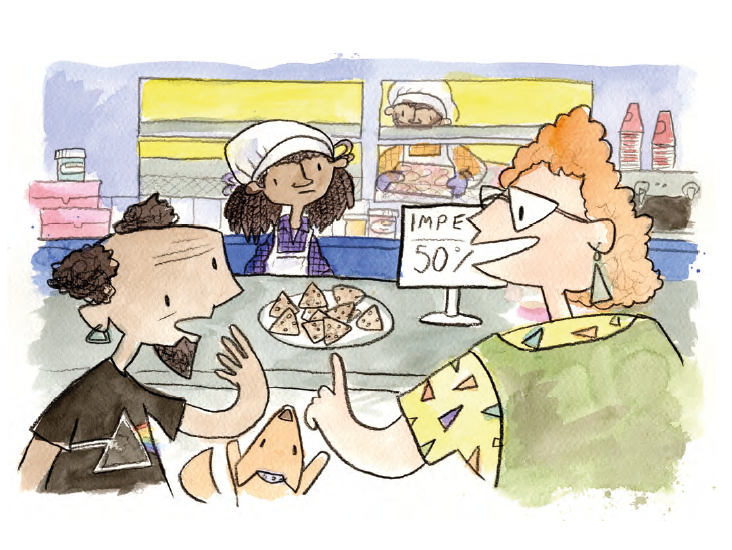 Illustration by Lloyd Jones from "Pearla and her Unpredictably Perfect Day"[/caption] Think about a specific challenge that your child is currently experiencing. It is important to become aware of your present supportive role in that challenge. Take, for example, the plot of Pearla's story, where her father was given a muted role. However, as evident in the artwork (shown above) and storyline, Pearla was not alone in the bakery. You can see her father clearly from two big windows behind Pearla's counter. Where are you in this current challenge that your child is experiencing? It is usually possible to be present and supportive without taking charge and taking over.
2. Listen to what you say to yourself while observing your position in your child's struggle.
What we say to ourselves in times of stress impacts the way that we handle the stress. If your first thoughts after reading about the plot is, "Where was dad when Pearla was in pain?" or "Wouldn't it have been nice to have him rescue Pearla?" then your reaction may follow those thoughts. Try to think about what you say to yourself when you decide to stand by your child as a strong but quiet support. Do you tell yourself "My son will be able to make the next move just by seeing my quiet presence" or "My son will not be able to make the next move unless I tell him what to do"? What you say to yourself may impact your next steps. The important thing to keep in mind is that each situation requires different levels of independence. You will need to assess what approach your child needs in the particular situation. Perhaps, in some instances, stepping in to hold your child's hand through a challenge may be the next logical sequence in the story.
3. Determine your stance. Use safety as a guidepost.
Reflexively, parents may be more tempted to jump right in and rescue their child from immediate stress. Yet, when there is no danger involved, giving children the opportunity to navigate the challenge on their own can be rewarding. It can feel painful to watch your child navigate independently. However, watching your son who is normally shy walk over to ask for directions, listening to your daughter initiate a phone call to a friend, or watching your daughter make her own sandwich can be the best gift you could ever give your child.
4. Use baby steps when you want to build independence.
When the complete task seems too difficult for your child, perhaps slicing it into smaller elements can make the struggle more manageable. It can be helpful to take a second to think, "What small, safe, and empowering challenge can I watch my child perform?" As parents, we can ponder this thought while gaining strength from the hand attached to our body, which reminds us that we often must conquer challenges with our own self-realized power.
Images: Cover (top) and page illustration from "Pearla and Her Unpredictably Perfect Day" by Rochel Lieberman; illustrated by Lloyd Jones.