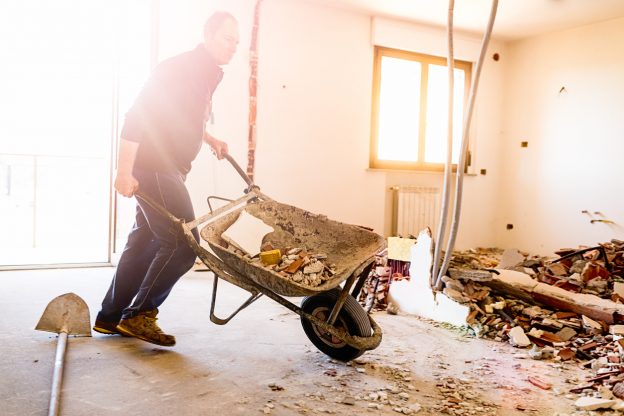 Parenting
,
Resources
The Easiest Home Modifications You Can Make for Your Child With a Disability
If your child is living with a disability, you may be thinking about all the ways you'll need to
modify your home
in order to make it more accessible and safe. Along with that comes considerations regarding cost and how eco-friendly the changes will be, so it's important to sit down and think about the changes that need to be made first. Taking your child's abilities into account, make a list of your goals and start from there in order to avoid becoming overwhelmed.
Fortunately, there are many simple ways you can change your home to make it safer and easier to navigate, and most of them are very budget-friendly. Here are a few of the best.
Flooring
If your child uses a wheelchair, walker, or has developing motor skills, the flooring in your home is very important. Carpeting softens falls but might not be the best choice for those who need a firm surface, so you might consider tearing it up in favor of laminate or hardwood. For a more eco-friendly choice, try bamboo.
Lighting
The lighting in your home is very important in preventing injury. Make sure all stairways, closets, and dark corners are well-lit. Use floor lamps in corners, where cords won't be a trip hazard. Battery-operated touch lights in hallways, closets, and the pantry bring light to windowless areas. Desk lamps are great as well, especially for those suffering from low vision. You can replace your usual bulbs with eco-friendly,
energy-efficient lighting
, which will also save you money every month on your utility bill.
Portable ramps
Portable ramps
are a great alternative to building your own, and because you can move them around, they'll save you time and money if you have multiple staircases in or around your home. This is also a much more eco-friendly alternative to installing an elevator or electric lift.
Change Out Doorknobs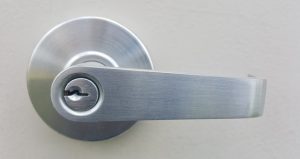 Doorknobs can be difficult for children with special needs to grasp, so consider changing them out in favor of lever-handles. These can be found at any home improvement store. It's an easy modification that can be done in a short amount of time and for very little investment. You may be able to donate the old knobs to a charity like Habitat for Humanity.
Remove Clutter
Creating clear walkways and accessible living areas is imperative. Removing clutter from the living room, hallways, stairways, and bathroom makes rooms easier to navigate and prevents injury. It's also a good idea to arrange the furniture in a way that keeps it from jutting out into pathways.
Add Safety Features
The bathroom sees many more accidents than other rooms in the home due to slippery floors and bathtubs. Installing a nonslip mat in the tub and on the floor will help prevent falls. A sturdy grab bar should be fitted to the shower wall, as well as a soft cover for the faucet. You might also consider soft corner covers for the sink or counter.