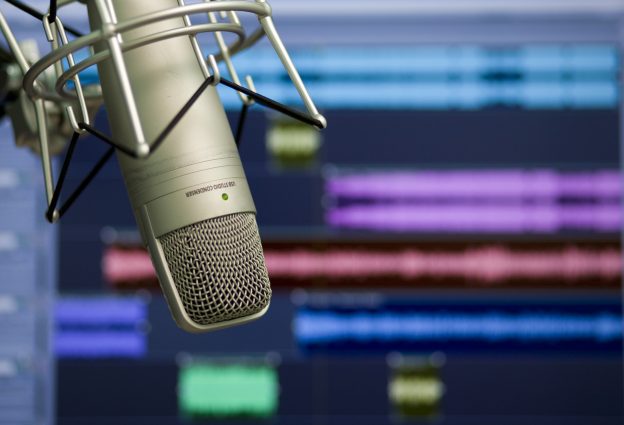 Parenting
,
Resources
7 Special Needs Parenting Podcasts Worth Listening To
When I first found out that my child had a learning disability, I sat down in front of the computer and didn't move for days. I was on a mission to find any and every piece of information there was to know about my son's needs. I wanted to understand and be prepared for every little issue, challenge, and success that he might have. Since this was over two decades ago, online resources were limited. Most of my information came from health- and education-related articles. While helpful, the articles were technical and cited endless research data. It was difficult to find the kind of information every parent craves—practical, useful, and delivered with the authority that comes from experience. Fortunately, today's parents of children with disabilities can access the kind of information I only dreamed of having. Thousands of print, video, and audio files are now online and give listeners access to a vast array of topics. One of my favorite sources of information is podcasts.
Podcasts Provide Portable Information
Podcasts are a type of audio broadcasting found on the Internet. They come in the form of files that can be downloaded or streamed live. Most are similar to talk radio and focus on a theme, such as entertainment, politics, or education. For busy parents, podcasts are the answer to staying informed. They can be downloaded and listened to at anytime—when you're in the car to doctor's appointments, sitting in a therapy waiting rom, and walking the aisles in a grocery store, or folding laundry at home. With the thousands of podcasts available, though, you might spend days looking for the right one. Since I'm no stranger to the world of podcasting (check me out on 
The Inclusive Class Podcast
and
Parenting Roundabout
), I can recommend seven podcasts as a resource for parents of children with disabilities. These podcasts touch on topics related to parenting children with physical, developmental, emotional, and intellectual needs. Some are still releasing new episodes and others exist as an online archive of listenable interviews and information just waiting for you.

This podcast, part of the Bam! radio network, is about educating students with disabilities. Educator
Sharon Plante
talks with various experts in the field of special education. Together, they address a wide range of educational issues. Topics include augmentative communication systems, helping kids overcome the stigma of dyslexia, and strategies for teaching students with autism.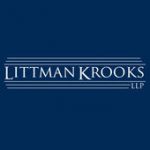 Special-needs planning attorney
Bernard A. Krooks
discusses topics that include forming special-needs trusts, guardianship, and financial management for families. With more than 60 existing episodes to choose from, you are sure to find the answers you are looking for when it comes to children with disabilities and legal issues.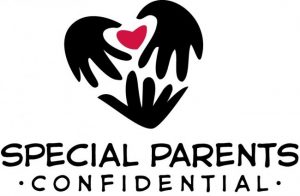 John Pellegrini
hosts this podcast for parents and goes by the approach "we're all in this together." He talks about successful parenting tactics and the complex challenges faced by parents of children with disabilities. Topics covered include diagnoses, coping, assistive technology, and insurance coverages.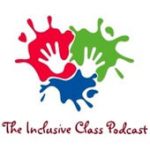 Terri Mauro and I hosted this podcast on inclusion for over 125 episodes. The podcast features notable experts in the field of inclusive education who talk about the promise and practice of inclusion. Special guests include
Temple Grandin
,
Paula Kluth
,
Dan Habib
, and
Torrie Dunlap
.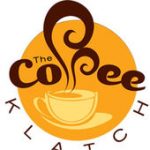 World-renowned psychologists, physicians, authors, and advocates are guests on this long-running podcast. Parents of children with disabilities can find information on topics including health, education, family life, and technology. The purpose is to help parents have a better understanding of their child and advocate for their child's best interests at any stage in life.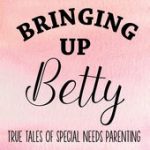 Host
Sarah Evans
is parent to a daughter with Potocki-Shaffer Syndrome. Sarah created the Bringing up Betty Podcast to share the uniques challenges that come with parenting a child with disabilities. She sheds light on the truth about special needs parenting through stories of frustration, love, pride, and joy.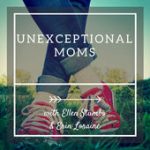 Ellen Stumbo
and
Erin Loraine
offer encouragement for parents who are navigating the world of special needs. Their range of topics include friendships, mental health issues, surviving the holidays, and marriage. Their down-to-earth, friendly style make listeners feel that they are not alone in their journey. Do you have any podcasts for parents of children with disabilities that you would recommend? If so, comment below!