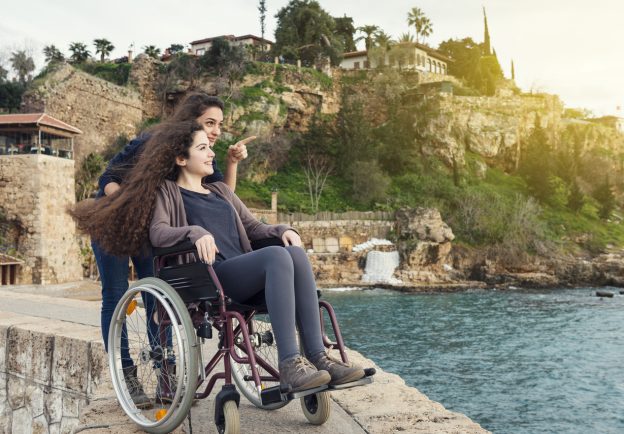 Resources
Traveling with a Wheelchair: 19 Tips to Make It Easier
Despite the sense of adventure and excitement that often heralds
travel
, the process itself can be rather stressful. If you're traveling with a child in a wheelchair, the idea can become so intimidating that you may consider canceling the trip altogether. Don't let these limitations hold you and your family back from experiencing the thrill and fulfillment of travel. The following 19 tips can make you an expert at traveling with a wheelchair. From air travel and cruises to hotel stays and trip planning, they'll help you navigate the world of wheelchair travel.
Travel By Air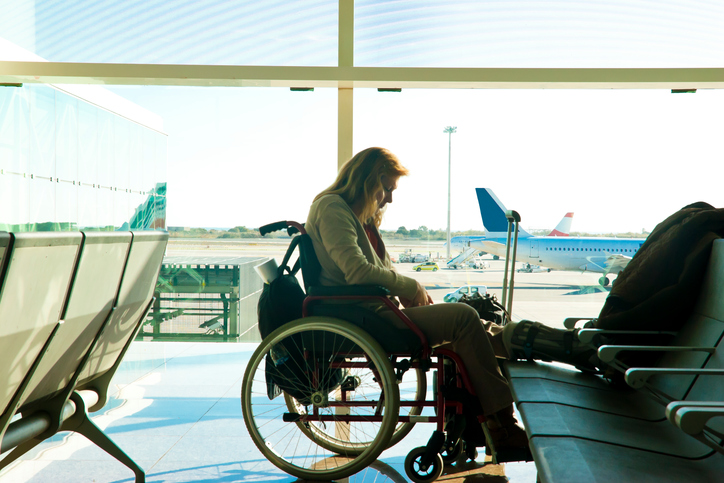 Most
airlines
claim to accommodate wheelchair travelers, but some go the extra mile in ensuring your trip is as smooth as possible. Others neglect to implement services that minimize stress, challenges, and potential injuries for those confined to a wheelchair. Before you embark on your travels, make sure you know the laws outlined by the
Air Carrier Access Act
so you will understand what to expect on your flight. Consider carrying a copy of the Act with you during your travels in case you run into any problems. When it comes time to book your flight and navigate the boarding process, follow these tips:
1. Make transfers easier by requesting a seat with a flip-up armrest.
Though some airlines routinely block off several bulkhead seats for wheelchair users, this is not required by the ACAA and is never a guarantee.
2. Opt for longer connection times on layovers.
When booking a flight with a layover, avoid tight schedules so that you and your child can make the transfer with as little stress as possible. This also gives the airline time to properly reassemble any equipment or provide the equipment needed to help you make your connection.
3. Let the reservation agent know what type of assistive device your child has.
Powered equipment will typically not be disassembled if the chair can fit through the aircraft bin door. If the size of the aircraft door prohibits this, airport personnel may ask you how to disassemble your equipment. Be sure to include assembly/disassembly instructions, along with the type of battery used, during booking. The more information you can provide the airline employees, the better they can accommodate you.
4. Attach clear assembly/disassembly instructions in both Spanish and English on the wheelchair prior to heading to the airport.
In the event the chair needs to be disassembled, the airline is required by law to return it to you correctly assembled. Having these instructions readily available to airport personnel will simplify this process.
5. Inform the airline in advance if you'll need your child's equipment at connecting airports.
Give forty-eight hours notice if you can. Most airlines provide designated wheelchair equipment for individuals after they check their personal wheelchairs. Though this is typically done at the ticketing desk, it can also be arranged at the gate.
6. Inform a Transportation Security Administration (TSA) agent if your child cannot walk through the metal detector.
They will make the necessary adjustments. Visit the
TSA website's page on passengers with disabilities
and select "Mobility Disabilities, Aids, and Devices" from the drop-down menu for more an idea of what to expect.
Travel By Sea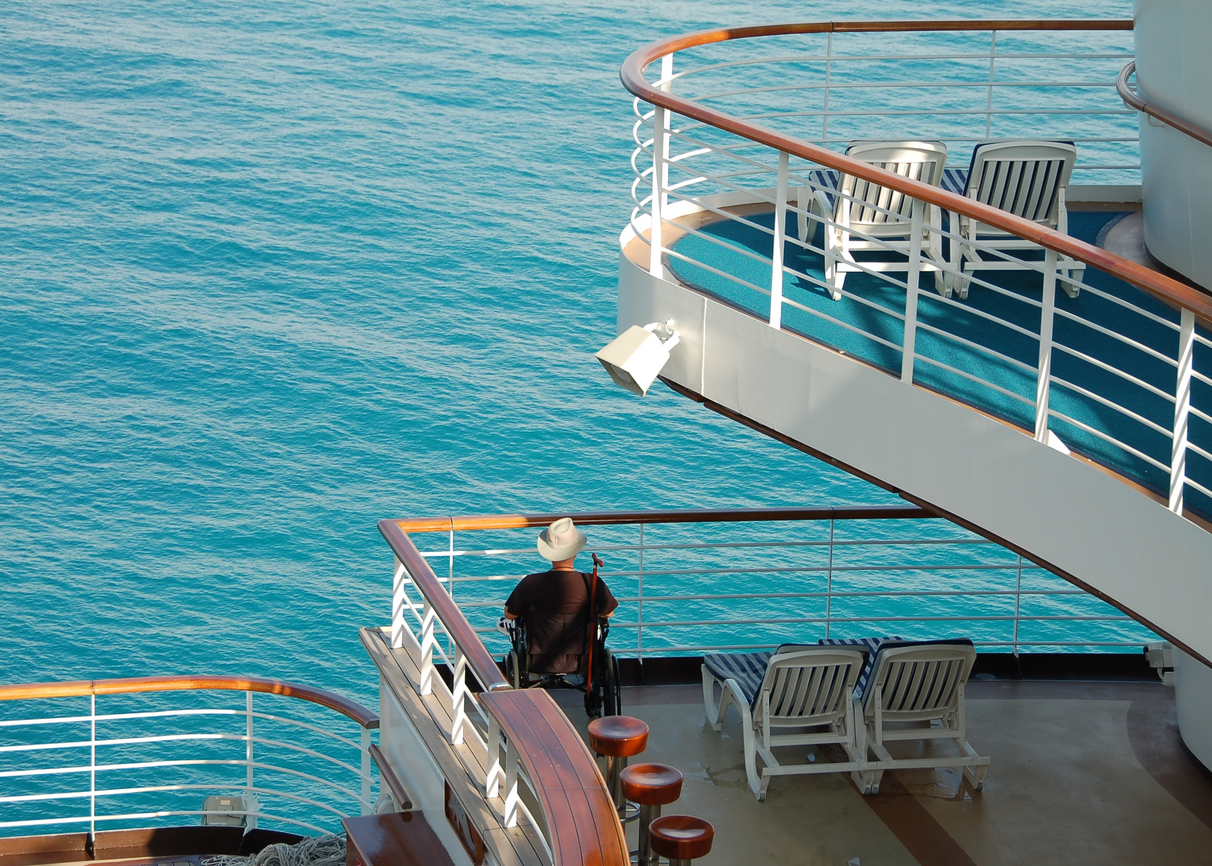 All
cruise ships
(even many foreign companies) that sail in U.S. waters are required by law to be ADA compliant. However, due to a lack of clarity in the ADA standards that specifically address cruise ships,
some cruise lines
do much more to ensure your experience is remarkable. In any event, when planning your cruise, keep these things in mind:
7. Ask for the cruise line's Special Needs Department.
These personnel can provide you with detailed access information and take special access requests.
8. Request pier assistance during the booking process.
With advanced request, special needs passengers and their families are given priority boarding.
9. Contact the cruise line in advance if you need special equipment like a commode chair or shower chair.
If other specific features, like a roll-in shower, will make your trip easier, be sure to ask the cruise line if they are available.
10. Book at least six to nine months in advance.
This will increase the likelihood that you will get first pick at accessible cabins during your desired sailing dates.
11. Ask about the ship's electrical supply.
If your child is in a power wheelchair, be sure the electrical supply is compatible with the battery charger. It's also a good idea to pack an extra extension cord and power strip. Electric outlets on cruise ships are often limited.
12. Put identifying information on a personal manual wheelchair.
Be sure to clearly mark it or personalize it so it won't get mixed up with other wheelchairs.
13. Familiarize yourself with the cruise line's tendering procedures.
While some cruise lines hand-carry wheelchair users aboard tenders (ships used to bring passengers into smaller ports and back to the ship), others use mechanical devices. Some do not permit power wheelchair users to tender at all.
14. Ask a lot of questions about ship-sponsored shore excursions.
Do plenty of research to plan additional accessible shore excursions.
Hotel Stays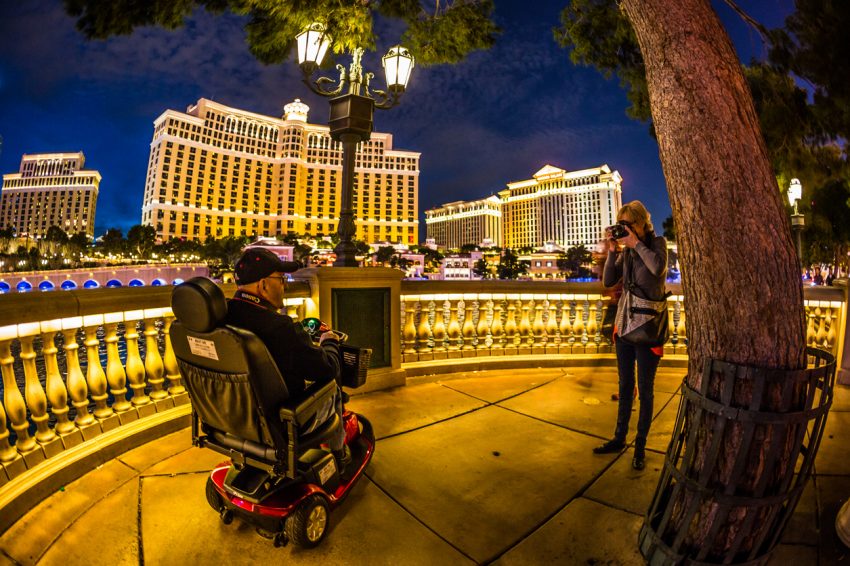 Along with location, price, and amenities, it's important for parents of wheelchair users to put extra consideration into this process to ensure the hotel offers the accommodations you need.
15. Browse hotels online and create a list of possible options.
Call the hotels directly to confirm the information you found online and to inquire about other questions or concerns. Ask specific questions about accessibility, like what features the hotel offers, what accessible features the rooms and bathrooms have, what floor the rooms are located on, etc.
16. Follow up after booking to make sure arrangements are made.
Contact a reservation agent for any additional information that may help the hotel better prepare for your arrival.
Being Prepared
17. Make sure the wheelchair is in prime working condition.
Before embarking on your travels, get your child's wheelchair serviced. This will help to eliminate setbacks or delays caused by broken or repairable parts during your trip.
18. ID your child's chair.
Take preventative measures by placing your name and address on each of the chair's detachable parts.
19. Bring along a travel-size repair kit.
Make sure the kit contains all of the necessary tools and materials needed to repair or mend common wheelchair malfunctions, such as a deflated tire. Things like pneumatic tire repair kits are affordable and easy to find and could save you a headache if you experience wheelchair issues while traveling. While these tips will help making traveling with a wheelchair much easier, having a reliable, versatile pediatric wheelchair will add a world of ease to your experience. Explore the various benefits of
different pediatric wheelchairs
that are easy to use in all different types of environments.