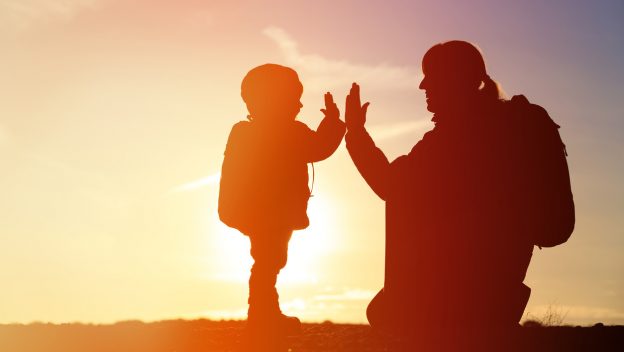 Resources
7 Online Resources for Parents of Children Who Need a Feeding Tube
A feeding tube are a fact of life for many families of children with medical disabilities. Whether you're new to dealing with this challenge with your child or have some support and experience to lend, these organizations and websites are worth a visit.
1. Feeding Tube Awareness Foundation
Website: 
http://www.feedingtubeawareness.org
Social Media: 
Facebook
|
Twitter
|
YouTube
Mission
: "Our mission is twofold. First, we would like to help other parents by sharing practical experience tube-feeding infants and children. Secondly, we would like to raise positive awareness of tube feeding so that families have the support they need. The success of this effort relies heavily on the many parents who have shared their stories, knowledge, and support."
Start Here:
Navigating Life
2. The Oley Foundation
Website:
https://oley.site-ym.com
Social Media:
Facebook
|
Twitter
Mission:
"The Oley Foundation is a national, independent, non-profit 501(c)(3) organization that strives to enrich the lives of patients dependent on home intravenous nutrition (parenteral) and tube feeding (enteral) through education, advocacy, and networking. The Foundation also serves as a resource for consumer's families, clinicians and industry representatives, and other interested parties. Programs are directed by the staff and guidance is provided by a board of dedicated professionals and patients."
Start Here:
Resources for Caregivers/Parents
3. Feeding Matters
Website:
https://www.feedingmatters.org
Social Media:
Facebook
|
Twitter
| 
YouTube
Mission: "
Feeding Matters is furthering advances in pediatric feeding disorders by accelerating identification, igniting research, and promoting collaborative care for children and families."
Start Here:
Parents and Families
4. Tubie Friends
Website: 
http://www.tubiefriends.com
Social Media:
Facebook
 |
Twitter
Mission:
 "Tubie Friends a non-profit group that is administered by two mothers whose children have feeding tubes and want to use their experience to make life easier for the thousands of children relying on feeding tubes for their nutrition. Tubie Friend Surgeons (TFS) are volunteers who care for or love tube feeders and donate their time and resources. Many of us are still in the trenches with you, which means that sometimes our kids have surgeries, procedures, tests, or hospital stays that takes our time away from Tubie Friends applications and processing."
Start Here:
Who We Help
5. Feeding Raya
Untitled
from
Brandis G
on
Vimeo
.
Blog: 
http://agirlandhertube.blogspot.com
Mission: 
(
from first post
) "This will be a place where I share the story in all it's forms; the good, the bad and the ugly. I've debated with myself about doing this because I feel like there are so many people out there with WAY more experience and knowledge than I have, but I also feel like each family's experiences are different, unique and significant in their own way. My hope is that other people who are faced with similar challenges will be able to benefit from what we have learned and share their experiences as well."
Start Here:
FAQs
6. Complex Child
Website: 
http://complexchild.org
Social Media:
Facebook
|
Twitter
Mission: 
Complex Child is a monthly online magazine written by parents of children with special healthcare needs and disabilities. It is intended to provide medical information, along with personal experiences, in simple language that other parents can understand. Articles are on a wide variety of topics ranging from basic information on medical conditions and treatments to advice on how to beat insurance company denials.
Start Here:
February 2017 Edition, Annual Feeding Tube and GI Edition
 (scroll down)
7. Tube-Fed Kids Deserve to Eat
Website: 
http://tubefedkids.ning.com
Mission: 
The membership of Tube Fed Kids is primarily parents of past and present tube fed children. The forum is solely for the purpose of sharing experiences and supporting other parents during their own tube feeding/weaning journey. This site is run by parents for parents.
Start Here:
Sign up
You may also be interested in: 15 Companies Providing Clothing and Accessories for Children with Feeding Tubes