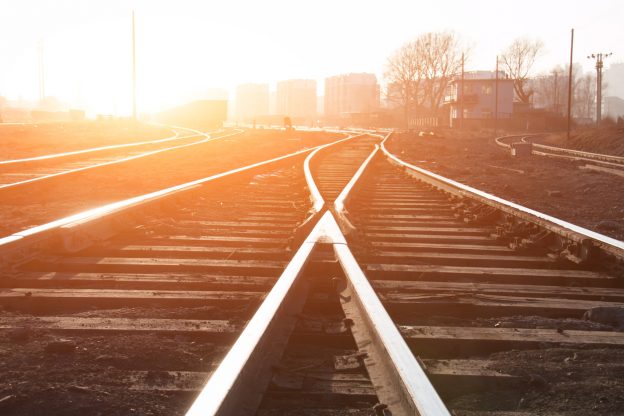 Special Education
How a Transition Coordinator Can Prepare Your Child for Life After School
The transition from high school to whatever comes next can be stressful for students with special needs and their parents. Guiding them through this passage is a school transition coordinator or specialist. If you haven't made contact with this individual at your teen's school yet, don't wait.
I had my first meeting with our high-school transition coordinator, Barbara Milewski, when my daughter was still in middle school. I wanted to find out what I should be worrying about and planning for. Not only did she reduce my anxiety, she also pointed me toward a county agency that gave my daughter a job that summer. As school meetings go, that one was unusually productive.
Since many parents don't know such a resource exists, I asked Mrs. Milewski — who has decades of experience helping young people through this transition as a district guidance counselor, school social worker, case manager for special-education students, and transition coordinator — to share a little bit about what transition coordinators do and why you should seek yours out.
What does a transition coordinator do?
Transition coordinators perform a variety of duties in providing appropriate services to special-education students preparing for life after graduation. They link school staff, families, community, and resource providers, ensuring that students and families have access to available services. Transition coordinators conduct
career
assessment and counseling and assist in
career
exploration activities. Frequently they assist in work or job preparation training by providing opportunities in the school and community for job shadowing, onsite work training, and work/study placement. Other areas of responsibility for the transition specialist include: • attending transition meetings with school staff, parents, students, and others • developing and evaluating programs • maintaining strong public relations • providing family support through appropriate resources • educating and training students, parents, school staff, and community stakeholders
Does every high school have a transition coordinator?
All public school districts must provide transition services to
special-education
students. A transition specialist, teacher, or other qualified professional staff member will be designated to perform and deliver such services.
When should parents and students first start working with a transition coordinator?
Federal law requires that transition planning start by age 16, but some states start earlier. Transition coordinators in my state of New Jersey begin working with students at age 14 or possibly 13, if needs are significant. Parents or guardians who have strong concerns about their child's medical, physical, or emotional well-being may connect early on with the transition coordinator to prepare for a smooth transition to a high-school setting or placement. Transition specialists work closely with students starting at age 16 as their individual transition plan becomes more specific to their interests and career options,
Is a transition coordinator involved in IEP planning?
Transition coordinators are indeed involved with
IEP planning
, along with the other members of the IEP team. They are formally invited to the student's annual meeting and are important participants in helping students and families plan for the near future.
What advice about transition would you give to parents of students starting high school?
• Connect with the transition specialist or coordinator. • Ask questions. • Be involved in the process. • Know your rights. • Take advantage of opportunities extended to you. • Try new things. • Be willing to explore a variety of options.