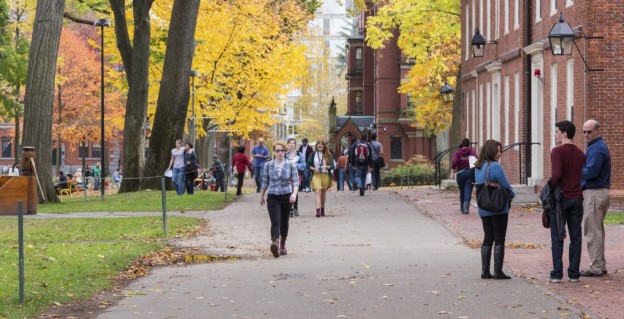 Parenting
,
Special Education
Spotlight: 10 Colleges with Programs for ASD Students
10 Colleges with Programs for ASD Students
You've probably heard of schools like the University of Michigan, NYU, and UCLA. They are some of the largest in the country in terms of enrollment. However, individuals with special needs may require additional assistance in and/or out of the classroom, which these schools cannot always provide due to the sheer size of the student body. Here are ten schools that provide programs for students with ASD that may fly under the radar for parents.
1. Michigan Career and Technical Institute (MCTI)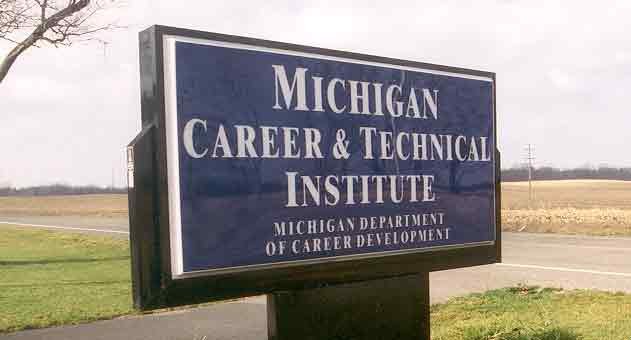 Located in Plainwell, Michigan, between Grand Rapids and Kalamazoo, the Michigan Career and Technical Institute (
MCTI
) offers a college experience to students who may not feel comfortable at a four-year school. Here, students with special needs can live and study in the same place, away from home.The school allows students to live in four-person, two-bedroom suites, each with its own bathroom, and supervisory staff on duty 24/7. Meals are included in the tuition, twenty-one per week. MCTI offers programs in Automotive Technology, Cabinetmaking/Millwork, CNA (
Certified Nurse Assistant
), Culinary Arts, Custodial Services, Electronics/Manufacturing, Graphic Communications, Grounds Maintenance/Landscaping, Machine Technology, Office Automation, Pharmacy Technician, Retail Marketing and Weatherization. Each program has different areas of specialization that students can select. Programs last between one semester and three years. The campus is accessible to students with any potential disability. Tuition for a student living on-campus is between $3,017 - $3,796.
For more information visit the university website.
2. Grand Valley State University, Campus Links Program
[caption id="" align="aligncenter" width="630"]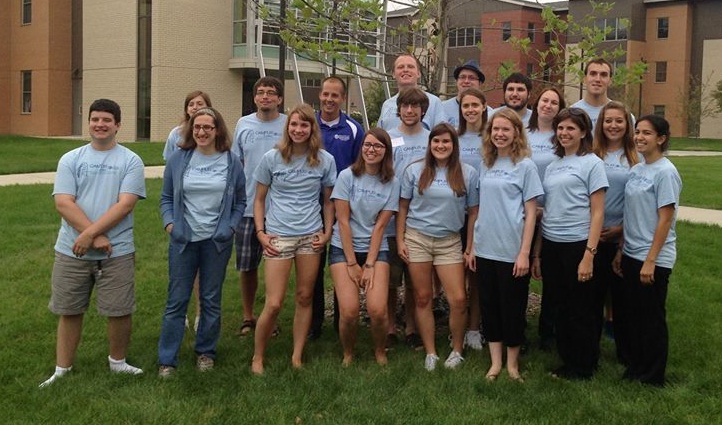 Students in the Campus Links program at a group event.[/caption]Located in Allendale, Michigan, Grand Valley State University's Office of Disability Support Resources (
DSR
) offers the Campus Links program, which matches ASD students with a peer mentor, usually an upperclassman, who will assist them in surviving the transition to college. The program is designed to offer students on the spectrum support in the classroom, in social interactions, and academics. The program has two tiers, Red and Blue. Students in the Red Tier are part of a residential program where mentors and mentees live in the same dorms on-campus, allowing mentors to provide support to students in their housing. The Blue Tier is non-residential, but still offers the same services Red Tier students receive outside of the dorm. Grand Valley also offers a student organization outside of the program geared toward individuals with ASD, STAAR- Students Toward Autism Advocacy and Respect.
For more information visit the university website
 or call the DSR office at (616) 331-2490.
3. Adelphi University, Bridges Program
Located in Garden City, New York, approximately forty minutes from New York City by train, Adelphi offers a program designed for students on the Autism spectrum, Bridges to Adelphi, which allows students with ASD to attend a four-year university within twenty miles of the excitement of the Big Apple, while getting the help they require to succeed in college. The program has students meet twice a week with a learning strategist and designated academic coach, one-on-one, to seek solutions the student may be facing in their academics. They will work to improve organizational, time management, social, and problem-solving skills, as well as helping students to reduce anxiety. The Psychology Department also offers the Social Training Center, where students with Asperger's Syndrome or other forms of high-functioning Autism can find a safe space in which they can freely discuss concerns that may be difficult to express. It enables students to share their experiences with their disability in relation to the various aspects of their lives and their identities.
For more information visit the university website
 or call (516) 877-3665.
4. University of Alabama, ASD Transition and Support Program
Located in Tuscaloosa, Alabama, one hour from Birmingham by car, the University of Alabama offers the ASD College Transition and Support Program for students entering college who are on the spectrum. Services provided include meetings three times a week to assist with development of these skills, a required weekly four hours of study in the program's building, group meetings every other week, one-on-one discussions with a mentor to help the student adjust to college, and help with seeking employment following graduation. Two days prior to the start of classes, UA-ACTS offers an orientation for incoming students and their parents, where they are introduced to their mentor, can prepare for class, and will also receive information about UA and the ACTS. To be accepted to the program, a student must have a diagnosis of high-functioning Autism, Asperger's Syndrome, or Pervasive Developmental Disorder-Not Otherwise Specified (
PDD-NOS
), and should be able to provide supporting documentation. Program fees are separate from tuition and housing, $7,200 for the fall and spring semesters combined, and $1,100 for each summer session.
For more information visit the university website
 or call (205) 348-9133.
5. Bellevue College, Autism Spectrum Navigators (ASN)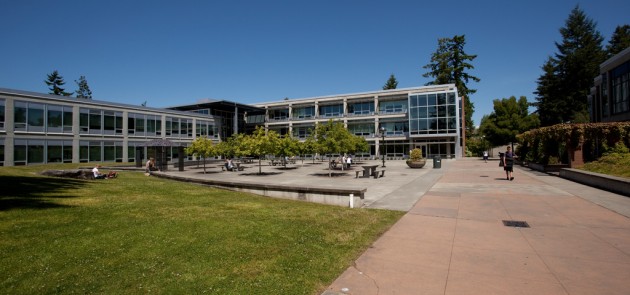 Located in Bellevue, Washington, fifteen minutes west of downtown Seattle, Bellevue College offers the Autism Spectrum Navigator's program, whose mission is to "
provide access services for autistic students that lead to successful academic outcomes while providing educational opportunities that increase self-knowledge in the areas of executive functioning, self-regulation, social interaction, self-advocacy and career preparation; and to actively promote a campus wide environment of inclusion and understanding of students, faculty and staff with neurological differences,
"
via mission statement on website.
Program components include regular meetings with a peer mentor, a Career Prep class every academic period with other ASN students, meetings with parents each quarter per the student's approval, campus awareness training, and events with other members of the program. The program is run in coordination with the Disability Resource Center. There is no charge for services the program provides, only required classes, costing approximately $274 per academic period.
For more information visit the university website
 or call (425) 564-2764.
6. Texas Tech University, Project CASE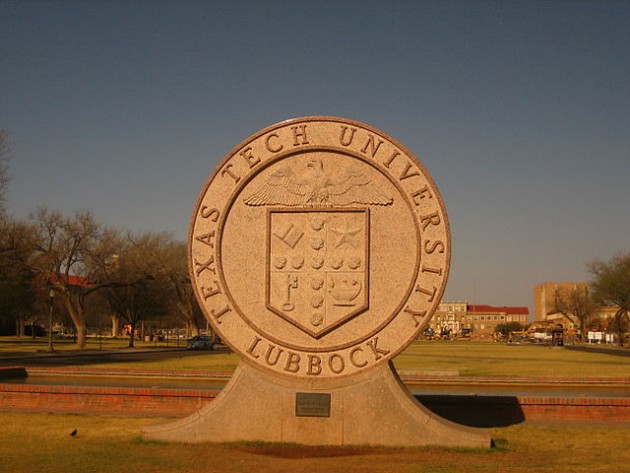 Located in Lubbock, Texas, Texas Tech University offers Project CASE, a program designed to help students with ASD transition to college. Students, upon being accepted into the program, are assigned a designated Learning Specialist, who helps them with "
identifying the student's strengths, interests, and career goals; coordinating services and supports to meet the student's individualized needs; guiding the student in making informed decisions and being pro-active; providing strategies to develop skills in time management, organization, and planning; developing and facilitating weekly student appointments and monthly Wraparound Team meetings, and connecting the student with community and campus internships to build job skills,
"
via DeAnn Lechtenberger, Project Director.
Additional support comes from academic advisors, tutors, Career Services, Counseling Services, employers, and campus activity leaders. Project CASE also helps students explore internship opportunities within their major, and creating a career plan.
For more information visit the university website
 or call (806) 742-4561.
7. Nova Southeastern University, Access Plus Support Programs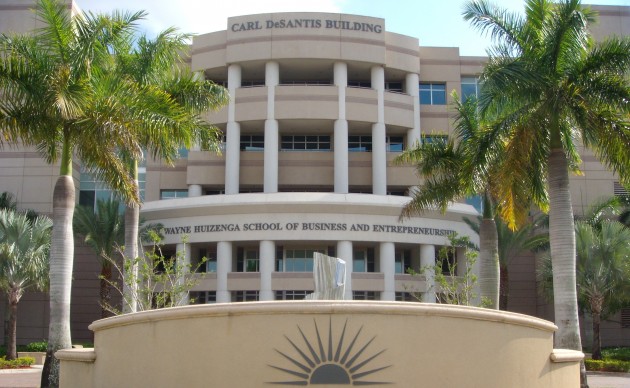 Located in Fort Lauderdale, Florida outside of Miami, Nova Southeastern University's Access Plus Support Programs, designed for students with ASD, provides support to allow them to succeed on campus, academically and socially. The program consists of five areas; Academic Supports, which, in coordination with the Office of Student Disability Services, creates accommodations in the classroom, provides tutoring services and offers a 2-hour-long daily study hall; Residential Supports, providing assistance in the dormitories, training Resident Advisors with students in the program in ASD support, and when needed, single rooms; Campus Life/Social Supports, encouraging students to become involved on campus and offering assistance in planning weekend activities on and off campus; Psycho-Educational Support Groups, "
weekly, hour-long psycho-educational groups will be provided for all students in Access Plus. These groups will focus on information exchange, skill building, reflection and reporting individual progress. Topics to be addressed will be driven by the needs of the students,
"
via Susan Kabot, Executive Director of Autism Institute.
The cost of the program is $8,000 a semester in addition to NSU's tuition.
For more information please visit the university website
 or call Susan Kabot at (954) 262-7129.
8. Western Kentucky University, Circle of Support/Kelly Autism Program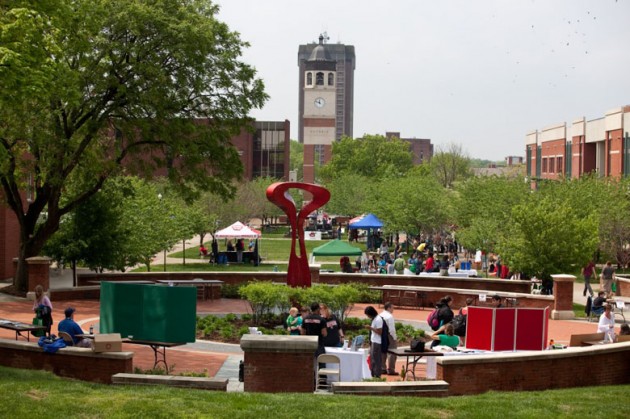 Western Kentucky University in Bowling Green offers the Circle of Support through the Kelly Autism Program, which provides private dorm rooms for the price of a shared dorm, mandatory study tables for program participants four times a week which focus on organization/prioritizing/etc., an assigned mentor group meeting weekly that "
will help the participants become connected on campus socially and with each other
",
[via Kelly Autism Program]
and socials both on and off campus for students in the program.
For more information please visit the university website
 or call (270) 745-4527.
9. Marshall University, Autism Training Center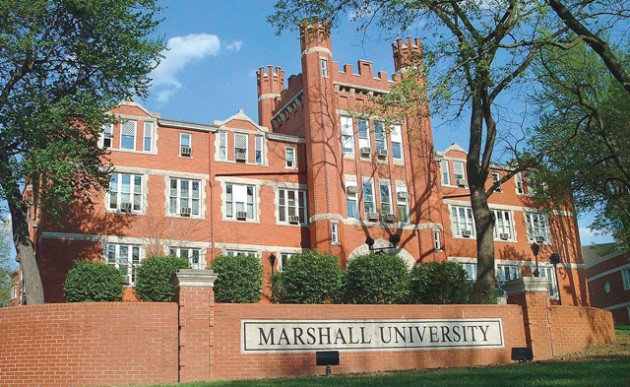 Marshall University's Autism Training Center, located on the main campus in Huntington, West Virginia, offers a program for Marshall students with ASD. "
The program uses a positive behavior support approach to assist participating students. Social, communication, academic, leisure and personal living skills are assessed through person-centered planning... personal goals are identified and strategies are developed based on the individual needs of each student. The program seeks to help students learn skills which will help them earn a college degree, work in their chosen field, and live a productive, independent, and quality life,
"
via Marshall University website.
Students receive education and career planning services, academic support, and social skill/communication support in class and in housing. The program costs $4,500 per semester in the fall and spring, and $1,200 per summer session.
For more information please visit the university website
 or call (304) 696-2332.
10. Eastern Illinois University, Students with Autism Transitional Education Program (STEP)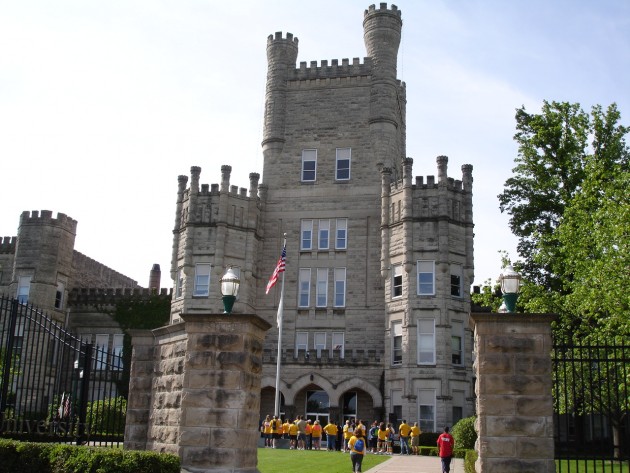 Eastern Illinois University, located in Charleston, Illinois, offers the Students with Autism Transitional Education Program (
STEP
) program, designed to give students with ASD support in acclimating to college life. Enrollment is limited to fifteen students per academic year. Program components include one-on-one peer mentors, tours of the campus prior to the start of each semester based off the individual's class schedule, social skills groups, group social events, and residential support among others. The program can arrange for single rooms in university housing. There is a fee in addition to tuition of $2,500 a semester. The program is open to all students regardless of class standing, as well as transfer students.
For more information visit the University website
 or call (217) 581-2712.
Like this post? Pin it on Pinterest here: