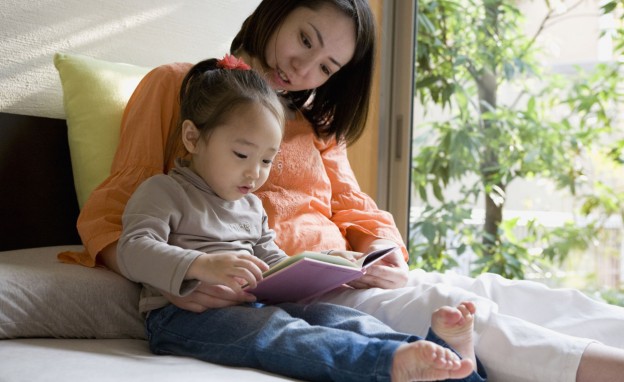 Parenting
,
Products
5 Children's Books to Open Eyes and Hearts to Others with Special Needs
I hope that parents and those who work with children know about the many entertaining and educational children's books that are published each year. This post will introduce you to five wonderful children's books that when shared and discussed with the children in your care will open their eyes and hearts to the challenges of others. Moreover, the life skills learned in many of these books help all kids grow into happier and more confident individuals who have learned how to regulate their emotions and senses. The books are on different special needs that students in their school might have and these students would be much better understood and accepted if their peers knew what they go through every day. One book is even written by a young man with Down syndrome. The other topics include a positive message on vision impairments, autism and life skills, emotional and physical regulation, and the last book on my list is not only helpful to kids with sensory issues, but to all kids because who would not like visits to the dentist to be easier!
By: Kristin Grender
This book is a wonderful resource with a positive message on vision impairments that should be used in all schools. It was written to educate people in communities worldwide that use "white canes" on the importance of the white cane as a mobility tool, to celebrate the accomplishments of people with vision impairment and to inspire people with a vision impairment to believe in their abilities.
White Cane Day
 is upbeat and positive while celebrating diversity within the blindness community. But even while the book is cute and easy to read, Kristin Grender, a teacher of the visually impaired and orientation and mobility consultant, is also sure to get across the serious points of why the white cane is important and how to follow the white cane law. But the most important lesson in her book is simple: "Visual impairments do not have to hold you back from success!"
Read the complete review
.
By: Jennifer Gilpin Yacio
The first pages of the book tell the reader about Temple Grandin, PhD, and her accomplishments that came about through hard work and being encouraged by her mother and caregivers. Then we learn Temple's seven rules for success. Except for the words, "Autism Conference – Dr. Temple Grandin" in an illustration, the reader is not told that Temple is autistic; however, if you are sharing this book with a child on the autism spectrum there are enough autism characteristics mentioned that an autistic child will be able to relate to Temple and to the book's positive message. Each life rule is clearly explained in a way all children will understand. The kid-friendly examples on how Temple achieved each life skill and the illustrations by the talented Lynda Farrington Wilson make it possible for beginning readers to follow the story. Kids learn best by visualizing and verbalizing and to help them put in practice what they learned in the book, the last two pages are workbook pages where the reader writes his answers following Temple's guidelines. Hopefully children will have a caring adult who will read the book with them and guide them with the worksheet pages.
Read the complete review
.
By: Marcus Sikora and Mardra Sikora
Marcus Sikora is a 25 year old creative soul who has Down syndrome. He has acted on stage with local and national companies as well as written a short one act.
Black Day: The Monster Rock Band
is his first book for children. He is an amazing role model for all individuals who feel they are different than others. I am sure the exposure the mom and son author-team get at book signings and during interviews helps immensely with Down syndrome awareness. Not only can children enjoy the 40 page, beautifully illustrated, hardcover book, it even speaks to the adults who are reading it. The world would be a much better place if we did not judge those who look different. It is the story of a boy who wants to be in the band. It includes monsters and rock-and-roll. What's not to love?
Read the complete review
.
By: Lauren Brukner, MS, OTR/L
This book is a sequel to 
The Kids' Guide to Staying Awesome and In Control Simple Stuff to Help Children Regulate their Emotions and Senses (July, 2014
). This second book is geared towards four to seven year olds. It is meant to be read as a read-aloud, and is an interactive story book, where children are meant to engage in learned strategies or 'super-powers' taught by the amazingly quirky, funny, and cute super-hero Self-Control, in order to help characters in need. It aims to teach children 'superpowers' and strategies that focus on different areas of self-regulation. To give kids control, direction, and ownership of their own states of self-regulation will benefit them their whole life. Lauren's books teach a proactive, independent, and successful approach to managing their own states of self-regulation. They learn how to calm themselves using self-massage, deep pressure, breathing exercises, and activities such as making an imaginary list and finding their own peaceful place. Adults will value part 2 (written for parents) with tips to make the most of the strategies and activities. Here they will find guidelines how to approach each section of the book and lots of photocopiable or downloadable resources that can be laminated and used many times. There are super power charts, reinforcers, certificates and reminder tools to support children in upholding superhero strategies after the book has been read.
Read the complete review
.
By: Sara Cremeno & Colleen Genest
Sara Cremeno, a pediatric registered dental hygienist, and Colleen Genest, a mother of an autistic son, are the perfect team to know how to relate to children and to parents of children with special needs. Sara and Colleen wanted to create a series for children that need a little extra TLC for new events. With repetitive reading, kids can remember and experience what to expect before the event to help increase the rate of success at the new experience.
Melvin's Adventures – A Sensory Series
 is a collection of children's picture books for kids with sensory processing disorder, anxiety and other special circumstances. Parent guides are filtered throughout the story to help not only the children reading the book, but also to guide parents in what they can expect during a new event.
Melvin Goes to the Dentist
is written for children between the ages of three to six years old, but can certainly be read to any child with anxiety or special needs. Other titles in the series include:
Melvin Rides the Bus
 and
Melvin Goes to School
.
Read the complete review
.