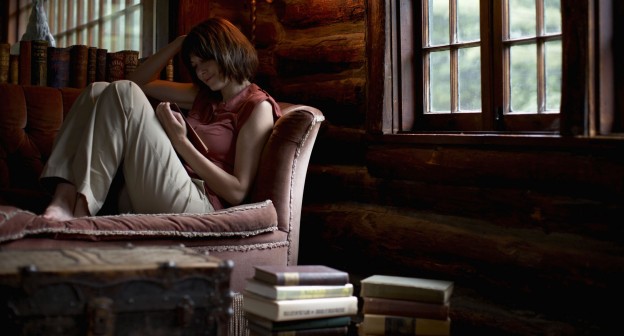 Products
10 Great Books About Disabilities For Grown-Ups
If you're looking for a few good books to read this summer, consider diving into a story about disability.  While the subject matter is emotionally challenging, it also invites the reader to see true beauty in life.  Most of these books dwell on themes such as self-awareness, transformation and the value of human relationships.  Here are ten fiction and non-fiction titles for adults that can give the reader a new perspective on ability and disability.
by Maria Mutch (2014) Know the Night has become one of my all-time favorite books.  The author is a poet who uses creative literary techniques such as wordplay, metaphor, point and counterpoint in her prose.  The book is not just a personal memoir about raising a child with multiple disabilities; it is also a thoroughly researched meditation on the nature of night, darkness, night-waking, isolation, exploration and jazz.  If you or someone you love has a sleep disorder, then you probably already know that all of those things are intimately connected - the author's explanation is original and hopeful.
by Maria Palacios (2013) This book is a one-of-a-kind weapon against ignorance.  Written in a dictionary format, the author takes full ownership of derogatory and offensive terms about people with disabilities.  Perhaps the greatest magic of this book is the fact that every idea is pursued
ad absurdum
.  When you laugh out loud at the pool among puzzled bystanders, you may find yourself trying to explain what a "cripcard" is.
by New York Times bestselling author Jonathan Evison (2013) This is about a professional caregiver who has faced tremendous loss in his life.  He starts over by taking a job caring for a young man with Duchenne muscular dystrophy. The novel, like life, is filled with both light and darkness, and I found it was a quick read.  Some of the funniest scenes are raw conversations between the caregiver and the young man.
edited by Don Meyer  (2009) Thicker than Water contains 39 mini-memoirs, many of which are just 4 or 5 pages long.  I like to pick up the book for a few minutes at a time, as a way to gain insight into family dynamics and the transition to adulthood. The editor is the creator of Sibshops and is an expert on sibling issues, and he manages to cover a wide range of perspectives in this remarkable collection.
by Shane Burcaw (2014) is an autobiography by a man who lives a rich and fulfilling life with spinal muscular atrophy.  The title explains everything.
edited by Jennifer Bartlett, Sheila Black  and Michael Northen (2011), is an anthology of poetry by 37 authors with disabilities. Each section begins with the artist's statement about his or her work, followed by a selection of poems in experimental styles.  It's a thought-provoking way to enjoy summer reading in short spurts.
edited by Kenny Fries (1997) is an unusual anthology of non-fiction, fiction, poetry and drama written by 37 writers with disabilities. Themes of connection, humanity and social justice run through all of the works.
by Natalia Erehnah (2012) Swan Mothers weaves together several different stories of parenting children with special needs that follow the pattern of the hero's journey, which is the literary pattern followed by most myths and folktales around the world.  In addition to describing her own parenting experience, the author interviewed dozens of other parents of children with special needs in order to identify common threads.
by Liz Kulp (2010) Braided Cord Is an autobiographical account of the long-term effects of Fetal Alcohol Syndrome (FAS) as the author transitions into adulthood.  Brutally honest about the challenges she faced, Kulp is also emphatic about the power of love and support to work through those challenges.
by Elizabeth Moon (2002) The Speed of Dark won the 2003 Nebula Award for outstanding science fiction.  The story, partially based on the author's observations of her son, follows a man with autism named Lou in the near future as he navigates social relationships and daily routine at a workplace that values the talents of people with autism. The science fiction aspect is related to fictional treatments, some established and some experimental, to improve the functional abilities of children and adults with autism.  Woven through the book are questions of medical ethics, love, prejudice, character and ability.
What will you read this summer?