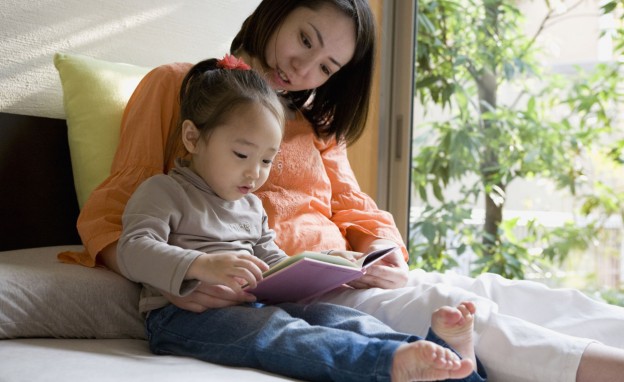 Products
Six Children's Books that help explain about Anxiety, ADHD, SPD, Cancer, and Autism
Want to talk to your child or students about children who have special needs?  You want to foster compassion and acceptance of differences with your children or students? Knowledge brings about understanding and compassion and nothing can achieve this better than sharing books with the youngsters under your care followed by lively discussions on the topic. Take this opportunity to discuss the challenges some children face every day and how they can be their friend. The six children's books I recommend in this post touch on childhood anxiety, ADD/ADHD, sensory processing disorder, childhood friend's battle with cancer, emotional and sensory processing difficulties, and a sibling with autism. Most communities have public libraries where you can borrow beautiful picture books with a wealth of information on children with special needs.
You can also find more books explaining special needs here
.
-Written and illustrated by Roz MacLean Is your child feeling overwhelmed with negative or anxious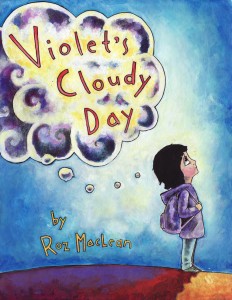 thoughts? 
"Violet's Cloudy Day"
is a great resource for kids dealing with worry and anxiety because of its content and as a conversation starter to discuss these issues with the child or children. Parents, teachers, therapists can use this beautifully illustrated book to help anxious children under their care. Most children will be able to relate with Violet, the main character, who is upset on her first day of school and who is a child who has moved a few times and must make new friends each time. Her worries keep poofing into the air as 'worry clouds' that follow her around, making her feel stressed, alone and small.  She must learn to use kind self-talk and 'helpful' thoughts to make them go away and grow big again.
Read complete review.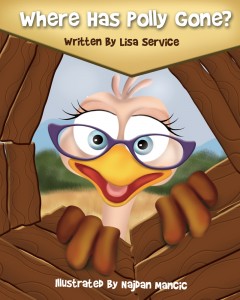 -Written by Lisa Service, M.Ed., MMS, PA-C, and illustrated by Najdan Mancic Lisa Service hopes her comedic adventure book will allow a child's mind to be captured by Math. Congrats to Ms. Service for bringing literature and math together! Furthermore
, Where Has Polly Gone?
 has two additional perks in that it indirectly deals with the challenges of children with ADD/ADHD, and it looks at world travel.  On Lisa's web site, teachers, homeschoolers, and parents can find four very detailed lesson plans to use with the book.  All students will enjoy this book but it was specifically written for students in 1st grade – 6th grade.
Read complete review.
-by Chynna Laird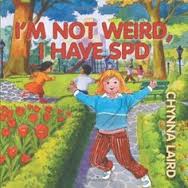 If you have a child with sensory processing disorder (SPD), this book should be in your home. Your child will be able to relate to Alexandra as she describes what it is like for her each and every day. Your child will be comforted by the fact that other children also have the same feelings as he does. It also helps a child with SPD know the words to use to explain to others what it feels like living with sensory issues that affect them constantly. This picture book makes an excellent read aloud book for classroom reading circles so friends and classmates can appreciate the effort it takes a child with SPD to plod along each day at school with its often overwhelming environment.  After the book has been read, it will open doors to great discussions about sensory issues and how some kids experience things differently. In this second edition, the author has added a few pages of "Sensational Activities" teachers can use with their students. The suggested activities show the different ways sensory processing disorder presents itself for different children. The activities and discussions show some children with SPD are over-responsive  or under-responsive. It will develop a deeper understanding of how SPD "feels" and there are activities for the vestibular and proprioception systems that the whole class can enjoy doing.
Read complete review.
Written and illustrated by
Jill Dana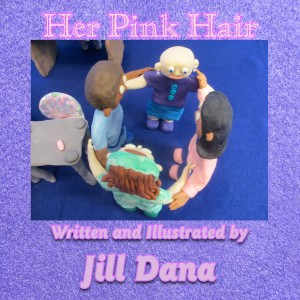 It is a picture book about a childhood friend's battle with cancer. Jill Dana has used the medium of clay sculptures to illustrate her book with lifelike figures and all the setting. Young children aged 5 -8 will be able to relate to these beautiful pictures and to the simple text that shows how a little girl who has cancer goes through her struggle.  
Her Pink Hair
promotes discussions between adults and children about several serious topics and provides an opportunity for children to express their own emotions and feelings about these issues. The poetic style of the book creates the opportunity for different interpretations depending on the young reader's personal experiences.  This fosters an opportunity for conversations about many topics:  health issues and challenges, the loss of a family member or friend, the definition of friendship…
Read complete review.
Written by Lauren Brukner, MS, OTR/L and illustrated by
Apsley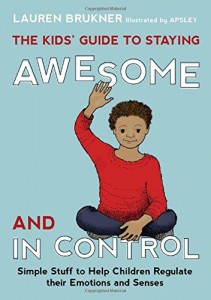 The goal behind this book is to give kids control, direction, and ownership of their own states of self-regulation.  This book provides children of all abilities with a tool to empower themselves to feel calm and in control.  Children will learn ways to take a proactive, independent, and successful approach to managing their own states of self-regulation. It is filled with simple ideas like the use of fidgets and noise-reducing headphones and strategies that are designed to help children regulate their emotions and senses in order to allow them to tackle difficult feelings head-on and feel awesome and in control. Children learn how to label difficult feelings, choose the strategies to tackle them whether they are at home, around the community, or at school. Visual charts, checklists, and cartoon-style illustrations help the child and parents understand the breathing exercises, pressure holds, finger pulls, etc. explained in the book to help kids feel cool, calm and collected. It is suitable for children with emotional and sensory processing difficulties aged approximately 7 to 14 years.
Read complete review.
Written by
Lori DeMonia
and illustrated by Monique Turchan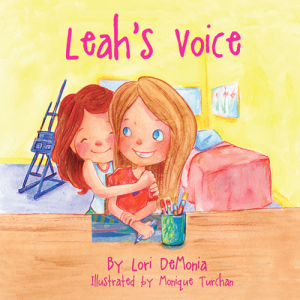 Educators and parents can use
Leah's Voice
 as a resource for teaching siblings, friends, and classmates about autism, inclusion and acceptance. The 28 page picture book is about a sibling with autism but its important message on the acceptance of differences and treating everyone with kindness is for all children. The full page, colorful illustrations bring the three main characters to life. In each drawing Monique Turchan uses facial expressions and body language to support the beautifully written text. The detailed illustrations will help young readers understand as they read or keep the interests of kids listening to the story being read.
Leah's Voice
has won many awards one of which is the 2014 Temple Grandin Outstanding Literary Work of the Year by the Autism Society of America.
Read complete review.