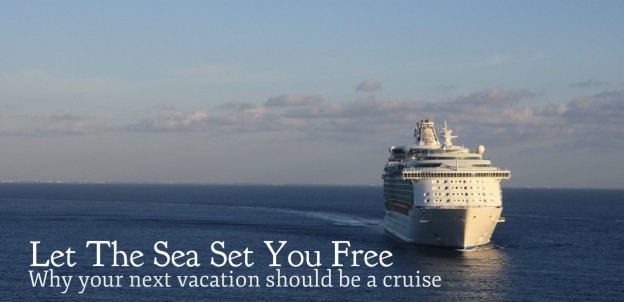 Resources
How to Make a Cruise an Amazing Special Needs Friendly Vacation
The first time we booked a cruise our friends though we were crazy to even think about taking three children under the age of seven, including one with autism, on a ship for seven days. We seriously questioned our sanity and wondered about our son's safety.  We were convinced that because of his autism, he would: 1. Fall off the ship 2. Get sea sick and throw up for a week straight 3. Have multiple daily meltdowns because he was outside his comfort zone 4. All of the above [caption id="attachment_20607" align="aligncenter" width="625"]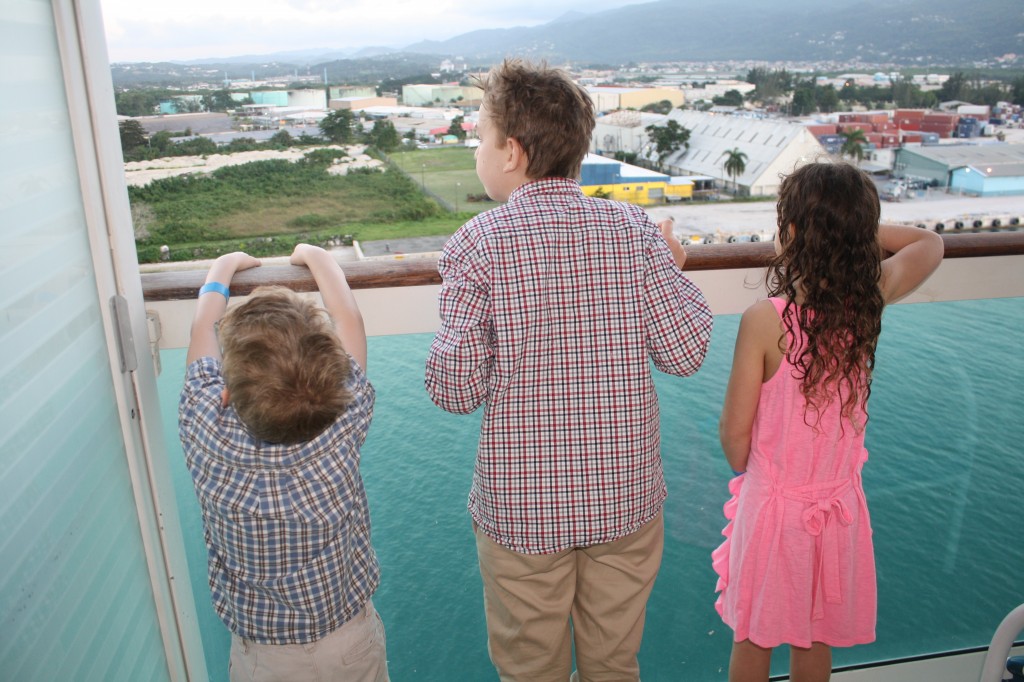 My three children, Evan, Noah and Jessica take in the scenery.[/caption] We love to travel but after kids vacations stopped being relaxing. They became trips. And while our trips provided us with great memories, they were often stressful and exhausting.  We loved the family time but we missed the days of relaxing vacations.
Autism on the Seas
Several years ago I was online and stumbled across a company called
Autism on the Seas
(AToS). I called to find out if we could make a cruise work for our family. They promised that our son Evan would not fall off the ship. The whole family would have a great time and we wouldn't have to refinance our house to pay for it. Nervous, but cautiously optimistic, we booked an AToS group cruise. This meant that we would spend a week at sea with other special-needs kids and their families along with AToS staff. A group cruise also meant:
1. Reserved seating for shows and performances.
Seating was almost always in the back of the theater but that worked well when we needed to make a quick and early exit.
2. Private group sessions
At the ice skating rink, the rock climbing wall, and FloRider (surfing simulator).
3. Seating with special-needs families
Any quirky behaviors or meltdowns in the dining room were less likely to draw attention from neighboring tables.
4. Respite time with AToS staff
at designated times. This was especially helpful during our first cruise when we were reluctant to take Evan to the kids' club.  Now we are comfortable dropping him off but we group him with younger kids to match his developmental age.
5. More benefits
Other benefits include express boarding and disembarkation, a private area for the first-day mandatory safety drill and specially planed AToS family activities.
Other Cruise Options
The majority of our trips have not been with an AToS group because we prefer to pick the ship and sailing date instead of planning around their schedule. Plus, AToS charges extra per day, per passenger for a group cruise.  If a group trip happens to coincide with a group cruise, we consider it an added bonus. I've also talked with
Autism Adventure Travel
, another company offering staffed cruises and travel opportunities to families with special needs. Although we did not travel with them, they were incredibly helpful when I planned one of our trips. We like to sail on
Royal Caribbean
because the ships are family-friendly and much of the staff understands autism (which is why the cruise line was recently certified by AToS as the first autism-friendly cruise line).
Nine Tips for a Successful Trip
Over the years we've learned enough to ensure smooth sailing (pun intended) on each of our cruises. Here is a list of things I do to ensure a successful trip.
1. Call your cruise line
A few months before a cruise I e-mail the special needs department to let them know that we are traveling with a child with autism and multiple food allergies.  Most cruise lines will accommodate a special diets, including a gluten-free casein-free diet. Because our son has so many allergies, we typically bring a good amount of snack food. Many of the chefs will accept unopened, non-perishable foods. Because of Evan's specific allergies, we give the chef pasta, margarine, dairy-free chocolate chips, and canola oil.
2. Create a Safe Menu
At dinner each night we work with the staff to create a safe menu for the next day. Then with each meal we re-confirm that all ingredients are "Evan friendly."
3. Get Phone Access
Prior to sailing, I ask for a special phone so we can communicate with the dining staff and kids' club staff. I have learned to bring a copy of the e-mail confirming phone access because these phones are not always readily available for passengers.
4.  Social Stories and Videos of the Ship
Evan typically knows what to expect on a cruise but we watch a number of You Tube videos prior to sailing so he can familiarize himself with the ship.  AToS and Autism Adventure Travel can also provide a cruise social story to those who book with them.
5. Express Boarding
When we get to the port, we typically ask for express boarding to avoid waiting in long check-in lines.
6. Immediate Communication
Once on board, we immediately meet with a chef talk about Evan's allergies. We also talk with someone from the kids' club to discuss specifics such as what causes meltdowns and how to navigate one.
7. Safety Drill Accommodations
We ask if we can stay in our room during the mandatory safety drill due to Evan's sensitivities to noise and difficulty sitting and waiting. Some ships have given all of us an out, others require some family members to attend.
8. Get an Escort
Getting off the ship and going through customs takes forever which is why I request an escort off the ship.  We definitely get some dirty looks but it's worth it.
9. Use TSA Cares
When we travel during the holidays when the airports are always busy, I contact
TSA Cares
to arrange an escort through security. This allows us to bypass long lines at the airport too. I never expected to be a cruise junkie. I used to make fun of people who stood in buffet lines with a bunch of tourists and ventured far enough from the ship to buy a t-shirt instead of being able to experience the culture and uniqueness of their destination.  For us a cruise isn't about the destination it's about the fun we have as a family in a way that is easy and non-stressful.