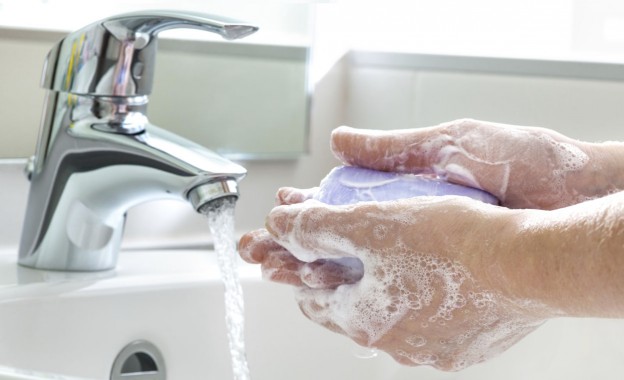 Resources
5 Ways to Teach an Older Child with Special Needs about Hygiene
As a speech language pathologist who works with young adults, I often use the topics of hygiene, community and daily living to help facilitate speech and language goals. Many older children, teenagers, and young adults are challenged with how to maintain good hygiene and have a decreased awareness. These individuals often rely on the adults in their life to help remind and guide them to wash hands, shower every day, shampoo hair, etc. Many staff members that I have worked with have requested that I discuss the topic of hygiene with my clients to help improve their independence and overall life skills. I have found and created many resources to help these individuals. Here are five ways to increase awareness and help teach improved hygiene skills with older children, teenagers and young adults with special needs.
1. Use workbooks and therapy materials
An excellent workbook that I have used often is from Attainment Company called
Explore Personal Care.
I bought the student workbook that includes photographs, line drawing pictures, sequencing activities, a story with symbol support and problem solving questions. I have targeted many speech and language goals by using the photographs to help facilitate a goal of sequencing, labeling actions, describing and expanding vocabulary. A visual can also serve as an ideal conversational starter regarding the topic of hygiene.
2. Use apps!
Check out:
Hygiene HD by Conover Company ,
Making Sequences For the app Making Sequences, take photos and have your child put the steps in order. This can be an excellent and functional activity.
3. Use social stories
Create a
social story
with the daily routine of your child following a typical hygiene schedule. There are tons of social stories available online, but I find the most effective social stories to be the ones you create yourself. For example, if I wanted to teach an older child/teen/young adult about when it is appropriate to wash hands, I would include different situations that I want that individual to learn about washing hands (e.g. before eating, after using the restroom, after cleaning, before food preparation, etc.). I would take photographs within that context and then create sentences to go with the corresponding pictures. I would then laminate these pages and create a book that can be used in a variety of contexts (e.g. "I wash my hands before I eat")
4. Use Video Modeling
There are many videos available online that help model appropriate behavior related to hygiene. Some of these videos can be found in the apps I mentioned above, and others can be found online such as this one about hand washing
5. Play games
I have created many hygiene bingo boards to help my clients learn specific vocabulary related to hygiene and also work on function of objects, matching, turn taking and literacy. I have created my own
for download here
using Mayer Johnson Pictures and words through Boardmaker. I have also created a game called the Pharmacy Game that I get my individuals to talk about the differences between hygiene products and medicine and incorporate problem solving and social skills. This particular game is not available for upload but I can be contacted for further information. Resource: Mayer Johnson 2100 Wharton Street Pittsburgh, PA 15203 Phone: 1 800 588 4548 Fax: 1 866 585 6260 Email:
[email protected]
Website: www.mayerjohnson.com