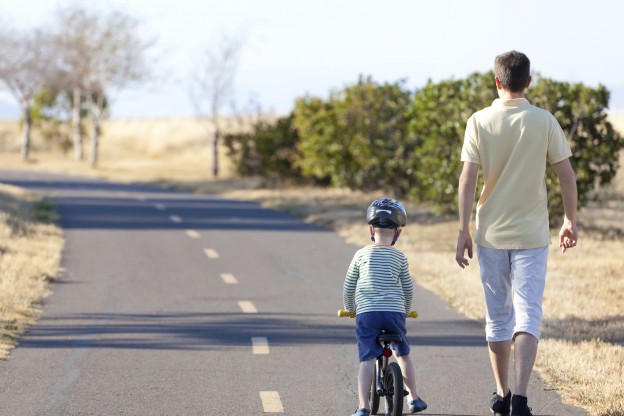 Resources
17 Places to Find Funding for an Adaptive Bike
Do you remember how it felt to have your very first bike? The freedom and independance you gained, The happiness you felt?  Many individuals with special needs do not have the opportunity to have the same experience you had when you were a child. There are a number of adaptive bike companies for individuals with special needs however the price is out of the reach of many families. For this reason we recently held the 4th annual 
Great Bike Giveaway
 where we gave away 145 adaptive bikes to children with special needs. Unfortunately there are still thousands of children who need a bike. Luckily, there are a lot of amazing organizations out there who can help fund an adaptive bike. Here is a list of some great places to start your search for funding for an adaptive bike. Know of any more? Let us know in the comments below!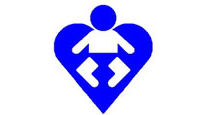 The Children's Charity Fund is a nonprofit organization that provides services in whatever form possible for handicapped and disabled children and the parents of said children. There is an option to apply for personal grants which include any medical equipment that could help your child develop.
First Hand is an organization that provides funding for individual children with health-related needs when insurance and other financial resources have been exhausted. Last year, over $2 million was spent on improving the health status of children around the world.

Dedicated to their Nana, Sean and Tosha created Nana's Wish-"A Bike from Austin" program, which is a fundraising program to assist families who have children with special needs in securing a Buddy Bike for their child or children.  Austin was the first child who we helped to raise monies for his bike and his family.  Since then, every request  received has successfully reached its goal to secure a Buddy Bike.

With chapters all over the United States, Variety has been helping children in need since 1927.  Because each chapter is the best judge of the needs in its own community, Variety encourages local chapters to create their own fundraising events and decide how to spend the money raised. For contact information on a Variety chapter near you, click on the map above.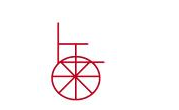 Wheel to Walk is a non profit that provides assistance for those needing funding for any medical equipment, braces, gait trainers, therapy tricycles, shower chairs, etc. that is not covered by insurance and are under 21 years of age.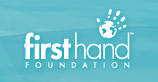 First Hand strives to change children's lives around the world, 
one child at a time
by providing funding for clinical necessities (such as medication, therapy and surgery), medical equipment and travel related to a child's care.

The Help A Little One Foundation is dedicated to enhancing the quality of life for children with neurological impairment. H.A.L.O. fulfills requests that enrich or make life easier for children in pediatric nursing homes and supports families who care for their children at home. Initially, H.A.L.O. bestowed teddy bears and hair bows, snuggly bathrobes and boom boxes to individuals on birthdays and other special occasions. Today the Foundation underwrites purchases of some equipment for children who are cared for at home.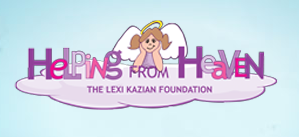 Lexi Kazian earned her angel wings, and the Helping from Heaven Journey began with the mission to improve the comfort and quality of life for children with special needs. Grant application deadlines grants three times per year.  Grant application deadlines are April 30, August 31, and December 1.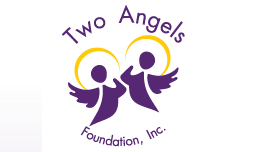 Having a child with special needs can be challenging and it is the goal of the Two Angels Foundation to help with some of the struggles and make a difference in the lives of these children by:
Helping families purchase recreational adaptive equipment for physically disabled children.

Providing adaptive equipment to help physically disabled children participate at school.

Wheelchairs 4 Kids recognizes that children grow and mobility needs change faster than Medicaid and other insurers allow for replacements. Certain adaptive devices, like adaptive bikes, are not covered or co-pays are higher than a family can afford. Every situation is unique so Wheelchairs 4 Kids works with each family to ensure that the best solution is reached.

Located in Delaware, Illinois, Indiana, Pennsylvania, Wisconsin, Maryland, Michigan, Tennessee, and Georgia. The goal of the ATI Foundation is to serve as a community partner focused on helping those in need by giving back to our local communities through funding and providing additional resources necessary to enhance the quality of life of beneficiaries.
Other Local Locations in the United States

If you are interested in more funding sources, check out
Rifton Bikes
for an additional list of funding opportunities that they have experience with, from foundations to community organizations to national organizations.
This post has been updated on March 8th 2014.