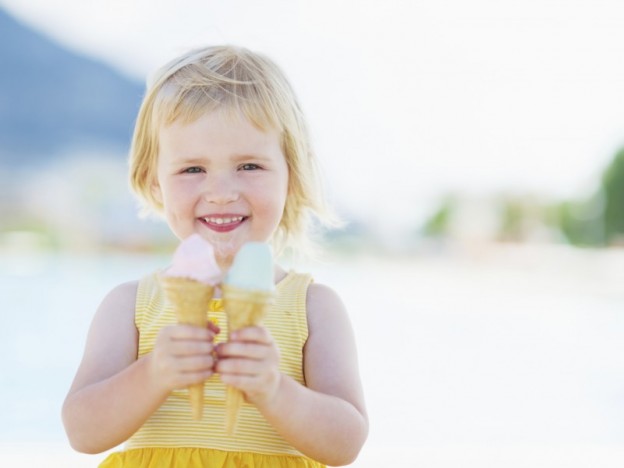 Resources
10 Ways Your Child With Special Needs Can Stay Cool This Summer
We're feelin' hot, hot, hot! Summertime is in full swing and keeping cool is a must. Here are 10 sensory friendly ways you can spend time with your child while keeping cool this summer:
1. Water Balloon Toss
Poke some holes in a water balloon so that the water slowly sprays out and there is no fear of covering ears at the POP of a balloon! Toss the balloons back and forth with a friend or get a group together to pass the balloons around a circle.
2. Indoor Picnic
If you need an escape from the heat or the bugs outside, create an indoor picnic complete with blankets, pillows and some fun snacks. For added sensory stimulation and authenticity, hang streamers from the ceiling to pretend like the picnic is under a willow tree.
3. Toys 'N Suds
Gather small plastic toys like cars, trains and blocks to give them a good scrub outside with soap and water. The soapy water could be repurposed for slip 'n slide fun too!
4. Calming Cool Down
Close the windows and blinds and turn down the air conditioning. Set up a fort in the living room and enjoy the refreshing "breeze" inside, away from the noise and distractions of the outdoors. Stick some glow in the dark stars onto your ceiling, turn off the lights, lie back and enjoy a starry sky anytime of the day. This cool down activity can stimulate calm for the whole family.
5. Water Painting
Get out the paint brushes and cups of water to paint your hot sidewalks and driveways with nothing but water! Use the paint brushes to cool down with a stroke of water down arms and legs for extra sensory fun.
6. Ice Cube Melting
Give kids an ice cube and see how long they can hold it in their hand while it melts. Instead of hands, place ice cubes in the crook of an arm or behind knees. As the ice melts, it will cool off arms and legs. Freeze little prizes inside the ice cubes for a reward after the ice cube has melted.
7. Summer Sun Ice Cream
Yes! Make ice cream outside during the summer. Check out this awesome
recipe
for shake-and-make ice cream. If ice cream isn't your style, put juice boxes in the freezer for a slushy treat. Shaken or squeezed, the creation will provide fun tactile input followed by a treat!
8. Sprinklers
Swimsuits on (and maybe goggles and water shoes too!) for a cooling run around the sprinklers. There are a plethora of sprinklers to choose, from crazy sprayers or gentle misters it's just finding the right one for you.
9. Ice Necklaces
Ice necklaces and bracelets and anklets, oh my! Check out the simple-to-follow
instructions
for a neat way to stay cool. Melting jewelry on pulse points like the neck, wrists or ankles help bring body temperature down and provide heat relief. Wearing the "cool-elry" on top of socks and shirts is ok too!
10. Backyard Fun
When the sun sets and the day has cooled down, set up a reading area outside- blankets, hammock, porch swing. Stare at the stars with your little one, reading stories by the moonlight or bring a flashlight too. Summer is all about fun and family! Spend this summer with the one's you love creating, playing and having fun while using these ideas to stay cool.