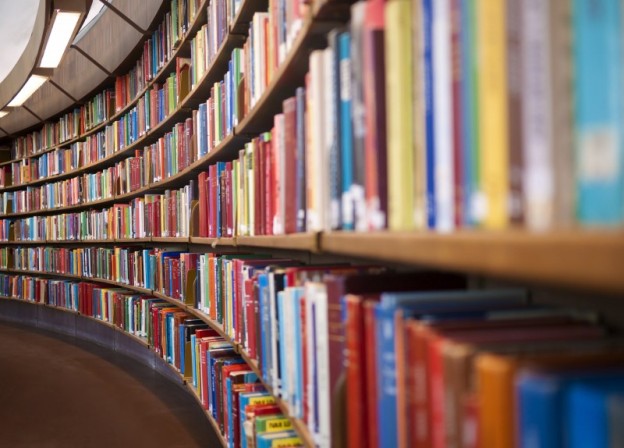 Products
Five Young Adults Fiction Books Featuring Characters with Autism
These five books highlight a main character who is on the autism spectrum. Youth diagnosed with autism or Asperger syndrome rarely see such characters in mainstream fiction and the authors of these books, many are parents of such children, wanted to portray autistic protagonists in a positive light. Having these books in our schools and public libraries will encourage all tweens and teens to read them. Emphasizing the similarities of kids on the spectrum with typical developing teens rather than focusing on the differences fosters acceptance. Reading about autistic characters that accurately portray autism characteristics will help peers understand and value the uniqueness of their friends with autism.
--by D.S. Walker
A story of a girl with Asperger's syndrome and sensory processing disorder. Ms. Walker found a delightfully different approach to portray the struggles of a young girl and those of her family arising from raising a child with special needs. Mia, the daughter, is partially based on the author's child. While all the characters in her book exist only in the author's imagination, Walker's YA novel brings them so well to life that any parent, teacher, or young girl, dealing with the same issues can relate, learn and find hope. Young girls who feel they are different and victims of bullying will appreciate this book as will their parents or others who work with tweens and teens.
Delightfully Different
received the prestigious BRONZE AWARD by the Young Voices Foundation Awards. It also earned a BLUE SEAL of APPROVAL  in the Spiritual/Inspirational Category. Young Voices Awards.
Read complete review of Delightfully Different
--by Shirley Reva Vernick
It is a middle grade/young adult coming-of-age novel about a boy, Johnny, and his unexpected friendship with his cousin, Remember, who is different from other children. This unexpected friendship leads Johnny to have a summer he won't soon forget. In this 176 page novel, Vernick looks at autism through storytelling and weaves delightfully memorable characters into the story. One reviewer wrote that 
Remember Dippy
 is a book parents should share with their young teens because the message and moral of the story is something all tweens/teens should be exposed to. The author wrote, "My new novel,
Remember Dippy 
strives to help tween and teen readers discover the rich potential of unexpected, even improbable friendships. The book's quirky characters and interwoven story-lines show how similar "normal" people and "different" people really are." *
Remember Dippy is a recipient of the Dolly Gray Award.
Read the complete review of Remember Dippy.
--by Evan Jacobs
Screaming Quietly
 features a character with autism and his older sibling who has difficulty at first to accept the challenging behaviors of his autistic brother. Tweens and teens who have a sibling with any special need will be able to relate to Evan Jacobs' novel for kids in grades 7 to 10. It is a book in the Gravel Road Series which are Realistic Teen Fiction Books written at low reading levels. The books are all at 3rd grade readability, but the content is mature – for a teen audience. Books in the Gravel Road Series focus on relevant and hard-hitting themes, like teen pregnancy, foster care, suicide etc. Students who may find conventional fiction irrelevant or too hard to read will enjoy these books from cover to cover. Each book is around 200 pages. Congratulations to the folks behind Evan Jacobs' book
Sreaming Quietly
for winning a bronze medal in the 7th annual  2013 Moonbeam Children's Book Awards in the category Young Adult Fiction – General! There site explains, "Creating books that inspire our children to read, to learn, and to dream is an extremely important task, and these awards were conceived to reward those efforts."
Read complete review of Screaming Quietly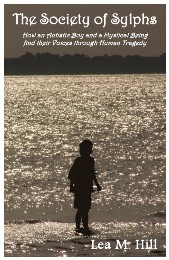 --by Lea M. Hill It is a fiction story for the 9-14 year-old age range involving a nonverbal boy with autism and a sylph (an elemental being of the air that some say they look like fairies) who live and play in the clouds. Their purpose is to deliver messages to humans and other beings. There are several ways that this novel helps young people develop self-confidence, self-empowerment, and learn social responsibility.  The young characters face issues such as: autism, teenage drinking, date rape, peer pressure, and dealing with death. Not only does the book explore the social isolation of someone on the autism spectrum but, as we live in a society that judges people by outward appearances, it also demonstrates that nonverbal people feel all the same feelings that we do although they may not be able to express them. Lea M. Hill is an author, intuitive medium, energy healing practitioner, and autism advocate. She also hosts a website for kids that corresponds with the book at 
www.SylphSociety.com
. It is a site for kids who read or write fantasy stories, or create fantasy art
. 
This site features an online art gallery for kids to post their fantasy artwork. 
 The Society of Sylphs
 opens the doors for parents and educators to discuss a range of important topics with kids such as autism, teenage drinking, social responsibility, etc.
Read the complete review of The Society of Sylphs
--by James G. Balestrieri , Jeff Krukar PhD), and Katie Gutierrez
Melting Down
is the companion comic book for youths that goes with the adult book, 
Meltdown: Asperger's Disorder, Challenging Behavior, and a Family's Journey Toward Hope
 by the same authors.
Melting Down
is the 61 page fictional story of a young boy, Benjamin, with Asperger's disorder and other additional challenging behavior. Benjamin tells his readers that whenever there was a change he got upset, he also had trouble getting along with the other kids his age, and he never understood the rules of their games. Then we follow Benjamin and his mom as they visits many doctors and therapists. Nathan Lueth did an excellent job with the illustrations. The language used is easy for all kids to understand and with the true-to-life illustrations most children, tweens, and teens will understand Benjamin's story and be encouraged by it.Youth with the same problems as Benjamin should be able to relate to Benjamin as he struggles with school, side effects of medication, and his uncontrollable meltdowns. These comic books are also helpful for all kids so they can understand what some of their classmates are going through. Understanding often leads to compassion and hopefully to less bullying.
Read the complete review of 
Melting Down.