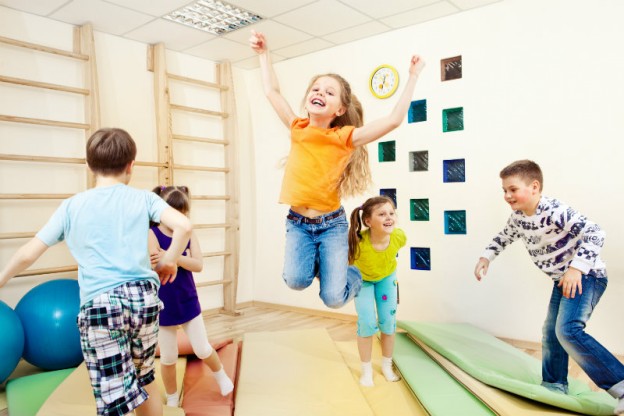 Special Education
How Movement in the Classroom can Help your Child with Special Needs
I have previously written an entry on Fidgets and how critical movement and sensory input is to learning. I would like to use this post to stress the significance of incorporating movement into a child's daily learning and other ways you can do that in addition to allowing fidgets in the classroom. Hopefully, this information will be helpful for both teachers and parents because the movement ideas can easily be used during school hours and at home as "brain breaks" for a school aged child.
First, let's understand why movement matters in the classroom.
Movement and the Brain
1. Movement develops neuropathways
Neuropathways are directly related to experiences. Therefore, the more sensory experiences a child has, the faster the transmission will occur.
2. Movement develops base patterns
Base patterns determine how we process and react to incoming information. Movement opportunities will balance base patterns and make sensory activities a positive experience. In turn, this will help students organize, sort, and integrate information they receive during the school day.
3. Movement  helps with working memory
You can use movement to help students anchor their thoughts. Research shows kinesthetic activities are powerful in the classroom in aiding student understanding. Movement helps us use both sides of our brains.
Movement and the Senses
We are all familiar with our five senses: the sense of taste, touch, hearing, smell, and sight. You may not be as familiar with the vestibular sense and proprioceptive sense. However, these two senses could arguably be the most important to your child's learning
1. Vestibular
The vestibular sense is housed in the inner ear and is commonly known to maintain balance. However, vestibular activities integrate movement with cognitive processing. The more opportunities a child is given for vestibular activities throughout the school day, the more readily available they will be to receive cognitive information.
2. Proprioceptive
The proprioceptive sense is our subconscious awareness of our body body. A child who has difficulty with the proprioceptive sense may be the one who is squeezing a juice box too tight because they are unaware of the pressure needed to hold the juice. While it may not be noticeable to us adults as observers, these children may be working really hard just to keep their bodies in their seats while the teacher is instructing the class. If they are working that hard to keep their bodies in the right position, it may be really hard for them to concentrate on what is exactly being taught. We can help these kids out by allowing movement breaks prior to learning experiences so they are the most ready they can be to receive and process information.
Movement in the Classroom
1. Brain Break Videos
I would suggest brain break videos prior to beginning instruction or even halfway through the learning activity. My current favorites are:
Jammin Minutes: Type in "jamming minutes" into youtube and a ton of free videos created by teachers and students are available. These minutes are typically 1-3 minutes and even offer a healthy tip at the end!
Gonoodle.com On Gonoodle there are tons of brain break videos all together in one spot and even some breathing and zumba videos. You have to make an account but it is free.
Koo koo kangaroo videos Check out the craziest dance duo you have ever seen. They will most definitely make you move.
2. Movement, heavy work and sensory breaks
Popsicle Sticks Write movement ideas on popsicle sticks. Have students pick a popsicle stick for a quick and easy brain break. (i.e. 10 jumping jacks, flap your arms like a bird, plank for 30 seconds, wiggle your whole body for a count of 10, etc.)
Cranium brain breaks Made up of 200 min-games, the Cranium Brain Breaks game challenges your ability to complete creative activities. Draw a Cranium Card from the deck and complete the activity on it before time runs out.
Scooters, Bikes and Swings At the school I work at, we have scooters, bikes, and swings available for student use. Many times, visitors have questioned the purpose behind such activities when they see this in the hallway but once the value of movement in relation to learning is explained, most people are just as excited as we are to get kids up and moving!
Additional Brain Break Tips
If you are a pinterest user, type in "
brain breaks in the classroom
" and many ideas are available and often already created and ready to print for free! *A special thanks to
Ganiard's
occupational therapist who has worked hard to educate our staff on the importance of movement in the classroom. She shared information with me that allowed me to write this blog post!