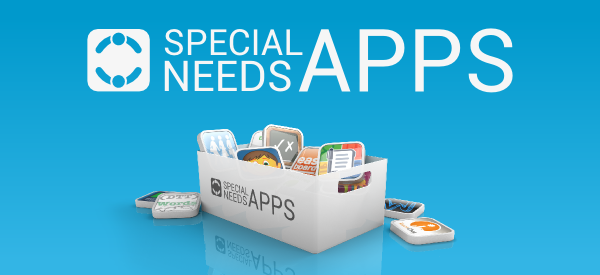 Friendship Circle
,
Products
10 Special Needs Apps recently added to the Special Needs App Review
The Friendship Circle's 
Special Needs App Review
 aims to make it easier for you to find the right special needs app. Below are some of the apps uploaded in the month of January. Have a special needs app? 
Submit it here
.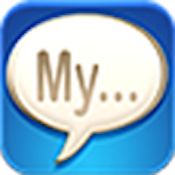 Assistive Tech App – Simple, easy to use app to convert your iPad, iPod or iPad as a communication device. Care takers can configure the app by either creating their own vocabulary of words with pictures and sound, or they can create a free account on 
mywordsapp.com
 and download from pre-recorded talking flash cards. The new vocabulary created can be uploaded to the server. The user has the choice to save the vocabulary as private or share them with other app users.
Read full review
Price:
4.99
Platform:
Apple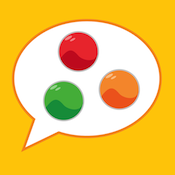 SpeakColorsHD is designed to encourage young children to imitate and use simple sentences using colors and photos of objects. Use SpeakColors to help children increase vocabulary, phrase length, receptive and expressive language, and fluency skills. This app is geared toward toddlers with speech and language delays, autism, Down syndrome and other developmental disorders.
Read full review
Price:
3.99
Platform:
Apple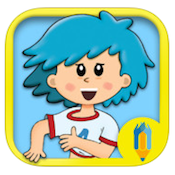 This app has been designed by a team of pedagogues, psychologists and parents with the main objective of this game is to help kids to get dressed by themselves or to improve their dressing skills. The app includes animations that show step by step the dressing process as well as audio (in 5 languages) explaining each sequence. Kids must dress Alex with the right clothes for each circumstance (winter, summer, rainy day, …) by dragging and dropping to the right body part and in the correct order.
Read full review Price:
2.99
Platform:
Apple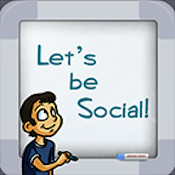 Let's be Social! is a new iPad app focused on helping model and teach social skills to children with autism spectrum disorders and developmental delays. Developed for Speech Language Pathologists, Teachers, and Parents alike, Let's be Social! comes standard with 25 premium lessons and also gives users the power to create their own lessons, write their own questions, and use their own pictures to meet each child's specific learning needs.
Read full review
Price:
14.99
Platform:
Apple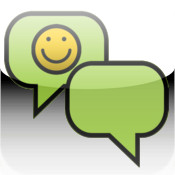 Quick Talk was designed with a simple mission – to change the world by giving a voice to those who cannot speak for themselves. This app as mobile, simple, and flexible as possible, so for one small fee you can have everything you need to communicate. Don't spend your time setting up; spend your time talking!
Read full review
Price: 
24.99
Platform:
Apple
and
Android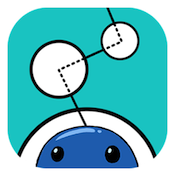 Developed over 3 years in collaboration with educators, speech and language professionals and medical researchers, aacorn is the first AAC software with an artificial Intelligence that LEARNS and adapts to each user's individual needs. Enabling children of ALL AGES AND ABILITIES to build and speak clear flowing sentences – at or near the speed of most other children.
Read full review Price:
189.99
Platform:
Apple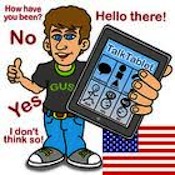 TalkTablet is a fully-featured AAC speech/communication solution for people who have difficulty communicating (speaking) as a result of autism, aphasia, Down Syndrome, stroke, laryngectomy or any other condition. TalkTablet generates speech output by offering buttons that contain words or phrases, or by using the tablet's on-screen keyboard. Buttons can contain pictures, text, photographs or any one of the over 11,000+ SymbolStix communication symbols included with this app.
Read Full Review
Price: 
79.99
Platform: 
Apple
and
Android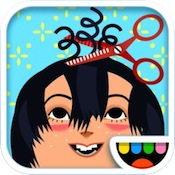 In this kid-friendly, Toca Boca super-creative kids app, you get to run your very own hair salon, with six fun characters to choose from. Cut hair, color and style hair any way you want, using lots of different hair styling tools – from a simple comb and scissors to a curling iron and a straightener. Trim mustaches, spray mohawks bright pink and give someone the curls they've always wanted!
Price:
2.99 and .99
Platform:
Apple
and
Android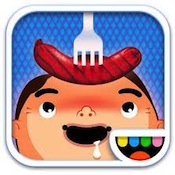 Ever wanted to play with your food? Now you can! Toca Kitchen lets you cook and play with food for four hungry characters. Pick any ingredient and prepare it in your own way! Slice, boil, fry, cook, microwave or mix? And wait for your hungry friend´s response.
Read full review Price:
2.99 and .99
Platform: 
Apple
and
Android