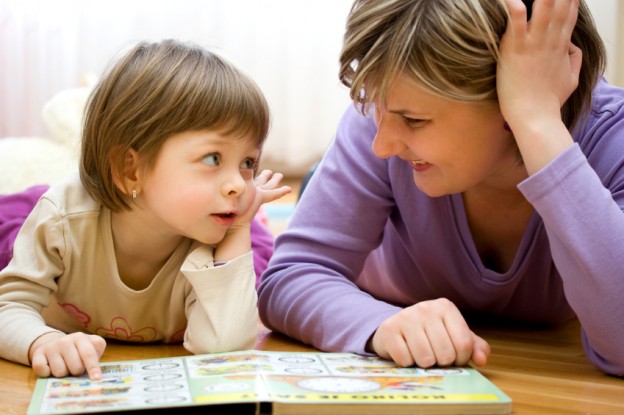 Opinion
,
Therapy Tips
10 Awesome Reasons Why Being a Speech Pathologist Rocks!
Back when I was in college and stumbled across the field of speech pathology, all I really knew was that I wanted to help kids communicate better. I had no idea that day when I changed from Liberal Studies to Speech Pathology and Audiology just how AWESOME the field really is. After almost 9 years in, here are 10 things I have found that ROCK about this profession.
10. Variety of Work Settings
Many people are unaware that speech and language pathologists are trained in communication and swallowing (yes, swallowing!) for 
the entire lifespan: 
from birth until death! This allows us, upon graduating from graduate school, to have a variety of options open to us for employment including:
Early Intervention Programs
Public School Systems
Private School Systems
Private Clinics/Private Practice
Hospital Inpatient
Hospital Outpatient
Rehabilitation Centers
Skilled Nursing Facilities
Home Health Agencies
Corporations/Businesses (for services such as accent reduction)
Other for profit or non profit agencies that provide speech & language services
WHY is this just so awesome? Think about it: how often do you hear of people getting burned out on their careers? Going back to school for a new degree? SLP's have the advantage of being able to stay in their field, yet working in a 
completely different setting with a completely different type of client. 
Burned out with the schools? Try early intervention! Feeling like you need a break from children? Try rehab! Want a little of both? 
You can! Many SLPs actively work in more than one setting at one time! 
9. Working with Diverse Clients With Diverse Needs
In addition to having a variety of work settings to work in, being an SLP allows us to work with diverse clients across the different settings. No two clients, despite having the same "diagnosis" are ever the same. This part of the job is 
challenging, 
yes but most SLPs I know find this to be one of the best parts of the job. Spending all day teaching kids to say r's and s's could get 
really boring, really fast
. Instead, we can be working with a child with Childhood Apraxia of Speech one hour, have a social skills group the next hour, followed by working with an adult stroke-survivor the next!
8. The Learning Never Ends
This can be seen as both a positive and a negative to the job, but I see it as a positive. The field of speech pathology is wide and ever changing. New research is constantly coming out on best interventions and let's face it: You simply CANNOT learn all you need to know to treat all communication disorders across the lifespan in undergrad and graduate school. SLPs have to continually read up on current best practices, attend conferences, and learn new treatment methods.
7. The Ability to be Self Employed
Another amazing perk to this profession is the ability to be self employed. It is common for speech pathologists to work with private clients "on the side" to their full time jobs, or even work full time for themselves. This is where #10 comes in to play as well: An SLP may work full time in the schools, but sees adults privately after school hours or on weekends. The versatility of the profession is huge plus.
6. Ability to Use our Creativity
One trait that is crucial for SLPs to have is the ability to be creative. It is part of the job. Because each client is NEVER like the one before, we are always using our creative juices to keep therapy interesting, motivating, and beneficial. For example, because SLPs do not have a curriculum to follow, SLPs in the schools often use their creativity to pull together lessons that both are individualized for the students as well as follow along with the general education curriculum. We also often tailor therapy to our client's/student's interests to help motivate and thus build success. This takes time, patience, and a lot of creativity!
5. Ability to Specialize (or Not)
Though SLPs leave graduate school with the training to work in any setting with any type of client, we have the ability to specialize in the areas of our field that we love the most. This may mean working exclusively with children or adults. For some, this may mean specializing even further by disorder type like swallowing, stroke, early language intervention, stuttering, or motor speech disorders. Other SLPs choose to stay up-to-date and work in all areas of the field.
4. That Feeling When a Client/Student Makes a Goal
There is no better feeling than when a child says his first word, signs for the first time, or 
finally
 can say "rabbit" instead of "
rabbit
 wabbit!" Each goal. no matter how small, is celebrated!
3. Client/Student Progress
Not only is it an amazing feeling to watch a client/student meet a goal, but we get to 
continue to watch him make progress over time
. This is especially true for those SLPs who work with children or adults for a length of time (like in early intervention, the public school system, or rehab). Let me tell you how awesome it to watch a child go from having no words to speaking in short sentences! It can bring tears to your eyes.
2. Educating and Empowering Parents/Caregivers
This is one of my most favorite parts of this job. I 
love, love, love
 educating and empowering the parents of the children I work with. Watching a parent have an "ah-ha" moment as we are working together is amazing. Knowing that the "ah ha" moment will lead to more progress in their child? 
Priceless. 
1. Knowing your are impacting a child's life….forever.
This is hands down, the best part of the job. Whether it is teaching a child how to say an /r/, use a communication device, follow directions, understand non verbal social cues, speak without stuttering or sign "cookie," knowing that my interventions are helping a child 
communicate 
and that those skills will help them their whole life…is the very reason I do what I do.