Resources
12 Resources for Moebius Syndrome Awareness Day
January 24th is
Moebius Syndrome Awareness Day
, which is celebrated annually on the birthdate of Professor Paul Julius Moebius, the doctor who first diagnosed the condition in 1888. In honor of this day, we have compiled a crash course of basic information on this rare neurological disease and some resources to provide ample information for anyone involved or interested in the Moebius Syndrome community.
What is Moebius Syndrome?
Researchers estimate that the condition affects 1 in 50,000 to 1 in 500,000 newborns. And, approximately 30% of children with Moebius syndrome are on the Autism spectrum. Moebius syndrome is a rare neurological condition present from birth that primarily affects the muscles that control facial expression and eye movement. Two extremely important nerves (the sixth and seventh cranial nerves) are not fully developed, causing eye muscle and facial paralysis.
What are the Symptoms of Moebius Syndrome?
While the most striking symptoms are related to facial expressions and function, there are a myriad of symptoms that may arise. Here is a list of symptoms provided by 
The Moebius Syndrome Foundation
:
Lack of facial expression; inability to smile
Feeding, swallowing and choking problems (sometimes tubes are necessary to thrive; be very careful with solid foods)
Keeping head back to swallow
Eye sensitivity due to inability to squint (sunglasses and hats are very helpful)
Motor delays due to upper body weakness
Absence of lateral eye movement
Absence of blinking
Strabismus (crossed eyes, correctable with surgery)
Drooling
High palate
Short or deformed tongue
Limited movement of tongue
Sub-mucous cleft palate
Teeth problems
Hearing problems (due to fluid in ears, tubes are sometimes necessary)
Speech difficulties (especially with closed mouth sounds and sounds involving the lips)
Minor mid-line anomalies
What Treatment Options are There?
There is no specific course of treatment for Moebius syndrome. Treatment is symptomatic and used to support and increase quality of life.
Feeding tubes or special bottles to maintain sufficient nutrition.
Surgery can be used for certain symptoms such as crossed eyes or limb and jaw deformities
Physical and speech therapy in order to improve coordination and speech control.
Nerve and muscle transfers to the corners of the mouth have been performed to provide limited ability to smile.
Resources for Moebius Syndrome
Though a rare disease there are still a few places to find help, support, and information regarding Moebius Syndrome.
General Information

Medscape provides some background information on Moebius Syndrome along with symptoms, epidemiology, and prognosis. This is a good place to look when just starting your dive into learning about this disease.

From treatment options to support, Boston Children's Hospital provides great information and resources for anyone dealing with Moebius Syndrome.
Wikipedia can be used when finding some general information about Moebius Syndrome. It breaks it down into a few basic categories: Clinical Features, Treatment, Social and Lifestyle Effects, Pathological Picture, and Oral and Dental Concerns.
Mobius Syndrome Organizations
The Moebius Syndrome Foundation works with people with Moebius Syndrome and their families by providing networking opportunities, publishing newsletters, and hosting conferences.
Children's Craniofacial Association is a national, 501(c)3 nonprofit organization, headquartered in Dallas, Texas, dedicated to improving the quality of life for people with facial differences and their families. Nationally and internationally, CCA addresses the medical, financial, psychosocial, emotional, and educational concerns relating to craniofacial conditions.
The mission of Many Faces of Moebius Syndrome is to create a better tomorrow for ourselves and our children through education and public awareness. In addition to promoting the Moebius Syndrome Awareness Day each year, the The Many Faces Of Moebius Syndrome organization also runs their annual Moebius Syndrome Holiday Heroes campaign from November through January, highlighting those who are affected by Moebius syndrome.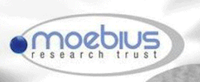 The Moebius Research Trust was set up in September 2006 by two sets of parents with children who have the condition. Their aim is to raise the £250,000 required to fund research into Moebius Syndrome. They believe that within three years of starting the testing, an answer is achievable allowing the Trust to publish the results worldwide. This Charity Trust has been set up for two main reasons:
To raise £250,000 allowing ground-breaking research into the cause of Moebius Syndrome
To find 100 people with Moebius Syndrome who will assist us with the DNA testing

Though not explicitly dedicated solely to Moebius Syndrome, this website is a group effort from fellow facial palsy sufferers and our goal is to provide an excellent resource bringing together all of the information we have learned.  However you ended up with facial palsy, we will more than likely know someone who has been through what you are going through.
Blogs About Moebius Syndrome
This is the story of our family – Mama (Laura), Daddy (Brad), big brother Cedric and Baby Ozzie – who has Moebius Syndrome; a congenital nerve disorder affecting cranial VI and VII nerves controlling the lateral movement of his face. Moebius Syndrome effects 2-20 people in a million.  That's right, a million.
Emily Calhoon writes about her son, Luke, and their journey working with his Moebius Syndrome. She provides resources, tips, and other ideas that will be helpful for parenting a child with Moebius Syndrome.
Kelsey is a 23 year old with Moebius Syndrome. She writes  to educate people on Moebius Syndrome and the daily struggles that those with Moebius go through. She says: "Not all of my posts will correlate directly with Moebius but usually I try to connect things. Some posts will be rants and rambles about daily things. In the end, it is my main goal to educate on Moebius and to spread awareness."
This is a site first of all about Moebius Syndrome. But it is also a site about having a facial difference in general, about living with it, about succeeding, and about life. We'll talk here about things directly related to Moebius Syndrome and facial difference, about things tangentially related to it, and about my comments concerning any and all of it.
Top Photo Credit: http://imsupportingozzie.com