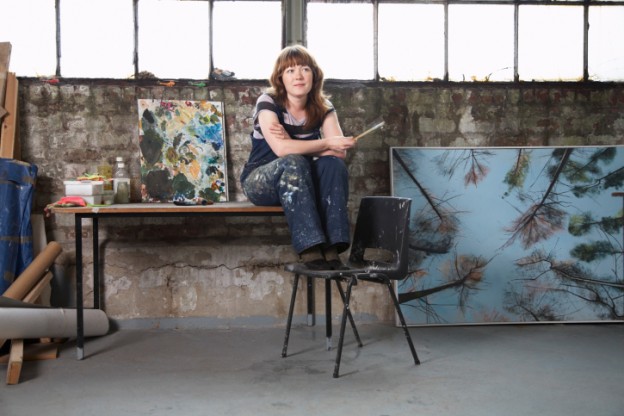 Resources
17 Amazing Art Studios for Adults with Special Needs
Imagine a world where you are unable to communicate. A world where you are trapped inside your body. A world where you have so much to contribute, but cannot seem to find the right way to get it out there. A world where you want to work, but maybe have trouble finding a meaningful job. This may seem extreme, but for some people it is a reality. Many organizations are popping up hoping to provide amazing opportunities in the arts to adults with special needs.
Art Enables
"Art enables us to find ourselves and lose ourselves at the same time" -
Thomas Merton. Art can open up a whole new world for someone. It provides an outlet for one to communicate feelings. It is an opportunity to take a picture or an idea in your head and make it into something tangible. With art, the possibilities are endless.
Studios Making a Difference
Recently art studios and galleries have been popping up that are dedicated to adults with special needs. They provide supplies, space, and guidance in order to help adults in the special needs communities reach their full potential in the art world. With a gallery associated with most of these studios, the "artists-in-training" have the opportunity to show their art in the gallery and even in other public galleries around the world. Here is a list of 17 amazing studios and galleries worldwide that are providing art and vocational training to the special needs community.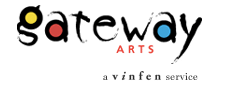 Since 1973, Gateway Art Studio, located in Brookline, Massachusetts, has been preparing young people with disabilities to transition successfully from school to work using age appropriate, professional arts-based activities considering individual needs, strengths and interests. Disabilities include developmental and psychiatric: cerebral palsy, spinal cord injury, visual impairment, hearing impairment, head injury, Williams Syndrome, and Autism Spectrum Disorders.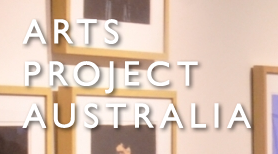 The Arts Project Australia studio functions in a similar way to a tertiary art environment where artists work on developing an original and authentic artistic "voice" supported by arts workers who provide feedback and critical advice. Here, art is not taught, but rather the innate creative direction and approach of each artist is nurtured to elicit works of personal meaning and style. Work is promoted on its aesthetic and artistic merits amongst the wider arts community, and many of the artists enjoy participation in mainstream exhibitions and events.
Passion Works Studio supports collaborations between artists with and without developmental disabilities. Production of these pieces create employment for people with and without developmental disabilities and generates a renewable funding stream to continue arts programming.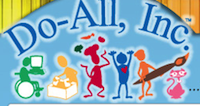 Started in 2007 with a volunteer and a group of people working together to explore creative opportunities, the Do-Art program is a community arts program which brings artists with and without disabilities together to produce and sell their work. The program has grown to include drawing, painting, sculpture, crafts and full-fledged exhibits in the community. Do Art operates in a working studio in downtown Bay City and offers participants a chance to gain confidence in their skills and acquire new ones as they build friendships and create wonderful artwork. Hands-on training is provided in a variety artistic mediums.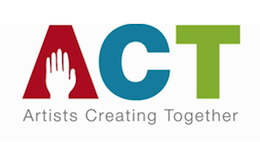 Artists Creating Together (ACT) brings students with disabilities together with artists and art projects. Art breaks down many of the emotional and psychological barriers that hold students back by building self-confidence and personal satisfaction. Art accomplishments advance learning skills, improve classroom behavior and show students that they are more self-sufficient and capable than they thought. ACT is the largest non-profit organization in Michigan bringing artists, art projects, teachers and students with disabilities together. Last year, ACT helped nearly 8,500 individuals celebrate, succeed and grow with art.

Very often people with developmental disabilities are better able to express themselves in images than in words. Art Enables is focused on just such a group: thirty-some artists whose disabilities include but are not limited to Down syndrome, autism, traumatic brain injury, bipolar disorder.  Art Enables gives them the resources and supports they need to become visual artists. Their artwork is exhibited and sold at the studio, at host venues and via the web site. They earn 60% of revenue from sales. They have a chance to tell their stories, and they find people eager to listen.
Arts Unbound strives to inspire students of all ages through classes in the visual arts, cultivating avenues of self expression, personal achievement and life enrichment that come with mastering art techniques. They also provide the professional training necessary for emerging artists to compete on the retail market and to share their creativity with the world as artists who happen to live with disabilities.

The art work in the Autism Services Art Lending Collection was created by people with autism. For over 10 years, Autism Services, Inc. has been using art as an outlet to help those we serve express themselves. All of the artists have their own unique vision and understanding of the world that surrounds them and with the help of the art program, they have discovered new ways to create and depict their ideas. They also offer works from their Lending Collection to your business or organization, for exhibition.
The goal of the RHD Missouri art studios is to provide individuals labeled developmentally disabled with the tools and materials to create art and the supports to define themselves as artists.  They work for artists with a range of disabilities, in particular people whose challenging behavior or health issues made them a poor fit with more traditional day services. Individuals who participate in the art studio are considered professional artists and have the opportunity to showcase and sell their artwork in the RHD Missouri gallery and in the local community.

The Claraty Arts Project supports the discovery and development of a self-defined, positive and participatory cultural identity for people with intellectual and developmental disabilities.  They provide space, instruction and an environment in which the community of individuals express themselves as a culture.

Located in Oakland, CA, Creative Growth Art Center serves adult artists with developmental, mental and physical disabilities, providing a professional studio environment for artistic development, gallery exhibition and representation and a social atmosphere among peers.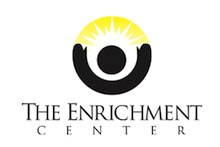 In the heart of Winston-Salem, NC, the Enrichment Center aims to empower and enrich adults with intellectual and developmental disabilities enabling them to grow as individuals, live with dignity and have choices in how they fulfill their lives. The art program provides opportunities for its students to earn income through visual and performing arts. Students develop their artistic talents in classes that incorporate dance and drama, music, pottery/found art, multi-media, visual art and photography. Several students have performed and displayed their artwork outside of North Carolina.

Open Door Art Studio, located in Grandview, Ohio, is dedicated to providing art education and art services to individuals with developmental disabilities, acting simultaneously as a creative space and as a gallery. At the comprehensive art studio, artists with disabilities work collaboratively with professional artists. Skills are developed by providing an individualized education and an environment of mutual respect and creative freedom allows for "expression without limitation". The gallery regularly features the amazing artwork created at Open Door.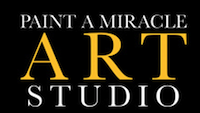 The mission of Paint a Miracle is to create places, programs and possibilities for those of us with disabilities and other challenges to explore the arts in an atmosphere of hope, growth and encouragement. We believe that by engaging in the arts and discovering our inherent sense of creative expression, we are able to respond more effectively to our challenges, create personal peace and live fuller lives.

Pure Vision Arts (PVA) is Manhattan's first specialized art studio and exhibition space for artists with autism and other developmental disabilities. PVA provides studio space, art materials, exhibition opportunities, and career development for beginning, emerging and established artists. Pure Vision Arts also serves as a resource and consultation center for artists, educators, art collectors  and curators.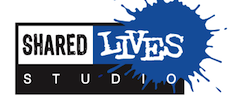 Shared Lives Studio is a nonprofit visual arts center in Toledo, Ohio where artists with developmental disabilities create, exhibit, and sell art. Shared Lives Studio is committed to supporting people with developmental disabilities to become working artists, and to promote their work as an emerging and increasingly important contribution to the professional art world.
Starlight is a vibrant art studio and gallery located in downtown Buffalo, NY. Created by 
LDA of WNY
, we support adults with disabilities in their artistic development. Along with exhibitions by the Starlight artists, our public gallery is available to the community for other exhibitions. You can also
check out this documentary
of Starlight Studio