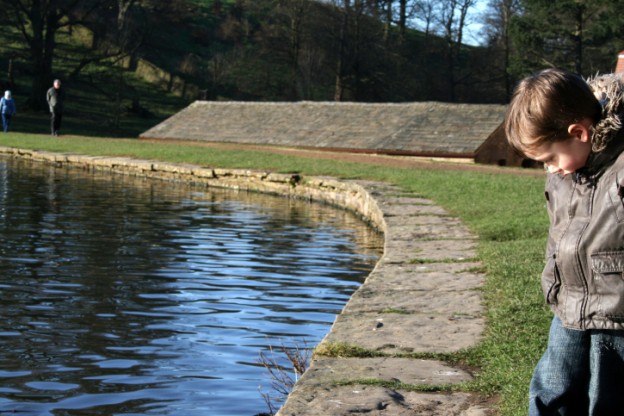 Products
7 Tracking Devices to Find a Lost Child with Autism
[UPDATE]
In 2014 a new safety solution for children with autism called
AngelSense
was introduced. AngelSense is the only GPS & Voice-Monitoring solution designed exclusively for children with special needs. AngelSense provides active protection for children with autism using GPS tracking and voice monitoring technologies.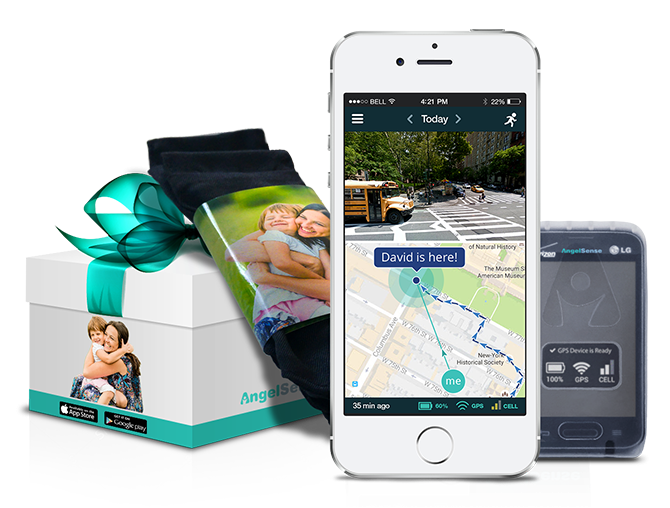 Learn more about AngelSense here.
---------------------------------------------------------------------------------------------------------
The increasing
prevalence
of children wandering has many parents very concerned. We have seen our fair share of
stories about children with Autism
innocently wandering from their homes. Most of these stories have had tragic endings. With more children with autism getting lost,
Sen. Charles Schumer (NY)
has proposed that the federal government provide funding for tracking devices for Autistic children so they do not go missing. These proposed tracking devices can be worn as wristwatches, anklets or clipped onto belt loops or shoelaces. He also notes that a similar program is already in place for those suffering from Alzheimer's. In the next few years I believe we will see an influx of tracking devices designed specifically for the autism community.  Until then we will have to make do with what is currently available. What many parents don't know is that there already are some very good tracking devices that may help track your child with autism or other special needs. Here are seven great devices that can help track your child and stop them from getting lost!
The Amber Alert GPS product is a durable, child-friendly product that allows children to call a parent through the touch of a button via AT&T's 3G network, as well as allows parents to call and track their kids. There are multiple attachment accessories available, giving children and parents options for how to wear the device. With no screen, it does not allow for internet access or texting, protecting kids from cyber-bullying or content that is not age appropriate. Parents are able to quickly access their child's real-time whereabouts via an online portal or mobile phone app.
PocketFinder People GPS trackers give you full control in today's crazy world. These reliable devices could help you prevent a tragedy with the children, teens or senior parents in your life. Or, they simply give you more peace of mind knowing you are connected to those you love most. Be in the know all day and from anywhere with full time tracking and access this data from the website or with the free mobile apps.
While most parents want to be able to reach their children if necessary, we found that most don't want their children to have a mobile phone until their teen years.  After all, mobile phones come with certain dangers for little ones, and they can lose them. The solution was to create Filip, a simple mobile device that children aged between 5 and 11 could wear on their wrist. In fact, up to five trusted contacts can communicate with the child using FiLIP, so children can talk direct to their grandparents and siblings too!
Trax is a tiny GPS-tracker that can be located practically anywhere, at any time. Just launch the mobile app and you'll see the tracker moving in real time on a map. Create safe zones, (GEO-fences) get notified about fast movements and keep track of distances. Trax is water proof, packed with the latest technology and comes with two years of free roaming. Trax is all about your loved ones being safe – and it could very well be the most important product you're buying this year.
Guardian, the world's first wearable device links to a worldwide safety network. Parents can now easily pinpoint the whereabouts of their children anytime, anywhere with their smartphones. Every person who installs the Guardian App will becomes a part of the network, effectively increasing the safety of children around the world. If there is children go missing, parents can launch an immediate search on Guardian App, with the aid of Guardian's vast network, and effectively decrease the time it takes to find them. By combining the latest hardware and social networks, Guardian increases children's safety wherever they are.
Secure GPS offers a number of products for Seniors, Teen Drivers, Fleet Tracking and more. The Secure eZoom GPS device, you can track your child and check their location anytime online, with your mobile device or by sending a text message. Features include:
eZoom's SOS button quickly connects a child in distress with their parent or guardian by sending the child's current location
Waterproof and durable unit
Long-lasting rechargeable battery
1-year warranty
If you want an all-in-one that will make sure your child doesn't wander too far, you dont lose your keys or purse the Bikn (pronounced Beacon) might be a great solution. Unlike GPS systems, BiKN works both inside and outside your home or office within about a 250,000 square foot range. What's more, with BiKN, not only does your iPhone find your stuff – your stuff can help you find your iPhone. Even if it is turned off, muted or or dead.
The Prevalence of Wandering Children with Autism