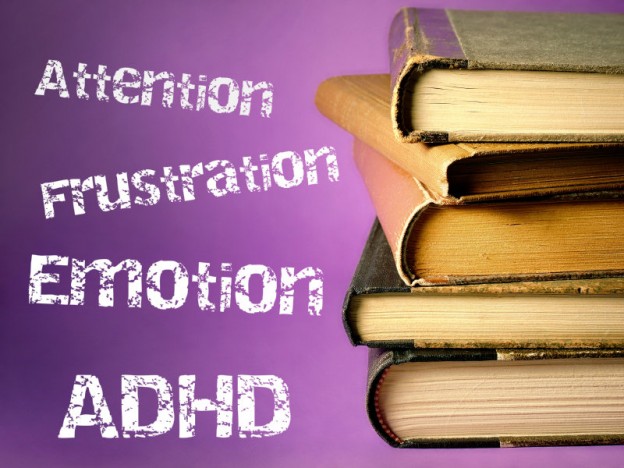 Products
5 Great Picture Books for Children with Attention Disorders and Low Frustration Tolerance
Reading to your child can be a wonderful way to help explain and incorporate helpful strategies into your daily life with your family. I am an avid reader myself and have always treasured children's books since I was a little girl.
As a speech language pathologist...
I have used children's books to elicit language, improve literacy, and expand vocabulary in my therapy sessions. When I work with children who are non verbal or minimally verbal, I use children's books to help build sentences with pictures, elicit conversation and initiate communication.
As a Mom...
I read to my children every day because I believe that children's books can help a child tremendously not only to meet educational needs, but also for emotional needs as well. I often read to my children during mealtime, which I find the ideal time to read books and have a discussion.  For children with attention and sensory issues, mealtime can be a great time to capture their attention and focus on a book. In my own experience, I have found these books below extremely helpful:
An excellent book to teach the concept "whole body listening" and following directions within the school setting. The story begins with two new students attending school named Luka and Leah. Luka and Leah have trouble listening and following along with the class schedule, social cues, etc. Larry helps them by teaching them how to listen with "their whole body". Excellent when used with
Listening Larry at Home.
Begins with the main character, David Sheldon getting in trouble (again!)  by his teacher, Mrs. Gorski. David can't seem to stay out of trouble because of his need to move around and try out his many inventive ideas. With this discovery of the "wiggle fidgets", David discovers ways to help him pay attention in class and help his teacher understand his attention difficulties. His "cures" can not only help him, but also help other students in class that also have trouble paying attention.
A book that encourages a child to stick with an activity and not give up. For children with low frustration tolerance, staying with a specific task that is challenging can be extremely frustrating. This book introduces a child to learning why sticking with a task is so important for overall success.
A book
about a little boy named Zach who gets frustrated because his kite can't fly properly. As a result of his frustration, he starts calling the kite names and wants to leave the beach. Since his family is having a good time, they didn't want to leave the beach. Instead, his father takes Zach through a three step approach to help reduce frustration, "Name It", "Tame it", "Reframe it".
A little boy named Josh who gets angry often. He gets angry when his brother wants to play with his toy, when a toy doesn't work properly and gets especially mad at his mom for putting him in time out. During one instance, Josh gets so angry he takes all of the clothes out of his dresser. The book discusses a method that reinforces a child for discussing with a grown up why they are angry.