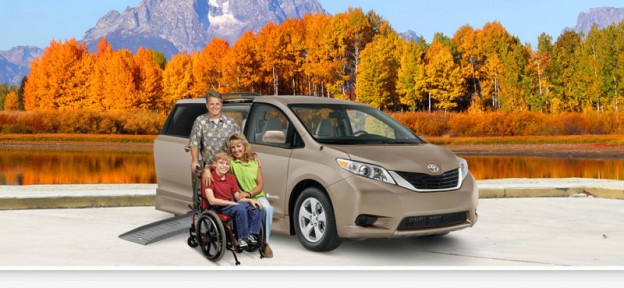 Resources
10 Websites to Find a Wheelchair Accessible Van
Purchasing a new or used vehicle can be pretty challenging. Finding the right car, the best price and dealing with financing is never easy. When looking for a wheelchair accessible vehicle it gets a lot more complicated. Once you've learned
what you need to know about accessible vans
 You need to find the best place to buy one.Here is our list of
10 great companies and organizations
that can help you find the right accessible van for you and your family.

NMEDA is a non-profit trade association of mobility equipment dealers, manufacturers, driver rehabilitation specialists and other professionals dedicated to expanding opportunities for people with disabilities to drive or be transported in vehicles modified with mobility equipment. All members work together to improve transportation options of people with disabilities.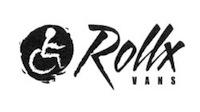 Rollx Vans is a family owned company that sells new and previously owned minivans and full-size vans directly to you. If you choose, your finished van can be delivered directly to your door. Rollx converts Daimler Chrysler minivans, the Honda Odyssey, Volkswagen Routan, and the Ford Econoline full-sized van. They also offer a wide variety of used vans with over 200 wheelchair accessible vans in stock at all times.
General Motors has developed certain vehicle components to facilitate the adaptive equipment installation process and help maintain the integrity of the vehicle's engineering, quality and safety standards during that process.
With over 80 independent handicap van dealers nationwide, The Mobility Resource is one of the largest adaptive driving networks in the U.S. featuring the largest online inventory of handicap accessible vehicles.

Freedom Motors, Inc. (FMI) has been converting vehicles to wheelchair accessibility for over twenty years. FMI will bring any handicap van or wheelchair accessible car, SUV mobility conversions directly to your home, anywhere in the country, for a free, no obligation, at home product demonstration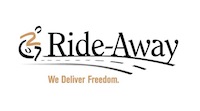 Ride-Away is one of the America's largest providers of wheelchair vans, vehicle modifications, and adaptive equipment including hand controls, wheelchair and scooter lifts, ramps, raised doors, lowered floors and specialized gas, brake and steering controls. Over 350 accessible vehicles, from manufacturers such as Braun and Viewpoint, are in stock throughout 11 East Coast locations.

The mission of AMS Vans is to offer wheelchair conversion vans that provide families with special needs an affordable solution to enhance their lives dramatically. AMS Vans makes quality, safety, and customer satisfaction priorities in all new and used wheelchair accessible vans for sale.

The CMG team has over thirty years experience with certified mobility consultants and technicians that continuously maintain ethical conduct and standards. CMG provides accessible vans—rear-entry and side-entry lowered floor minivans, full-size conversion vans, and para-transit vehicles, as well as vehicle modifications such as hand controls, left-foot accelerators, wheelchair securement systems, scooter and power-chair hoists.

BraunAbility offers more than 40 years of experience at providing a full line of mobility products to individuals and families of all needs. Whether you purchased a new handicap van, a used handicap van, or a van that's equipped with a BraunAbility wheelchair lift, Braunability wants your mobility product to provide the best possible (and most hassle-free) experience.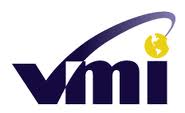 Vantage Mobility International has the mobility products, equipment, and accessories that make life more accessible for those with disabilities. Whether you are searching for a full-size wheelchair accessible van with a lift or a lowered floor accessible minivan, VMI have the expertise and manufacturing capacity to exceed customer expectations. Their wheelchair lifts lead the industry, and most of the handicap accessible vehicles offered are compatible with a wide range of equipment and accessories to make them even more accessible.
Top Photo Courtesy of www.nmeda.com