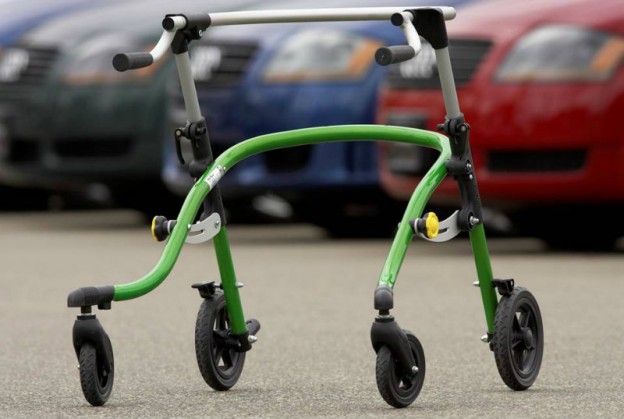 Products
11 Websites to Find Mobility Devices for Individuals with Special Needs
For a child with special needs mobility is the key to finding personal freedom. In order to overcome such physical difficulties, a child needs some extra assistance. Each child is different , so finding the perfect assistive device can be difficult and time consuming. Luckily, there are a variety of websites dedicated to helping you find the mobility device for your child.
Just Walkers provides premium products throughout the United States for people of all ages looking for the best mobility products for the lowest prices. They offer the best mobility products, parts, and accessories, including rolling walkers, walkers, crutches, wheelchairs, canes, power scooters, and accessories, while providing detailed information about each product to help you with your decisi
on.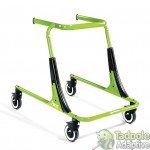 Tadpole Adaptive is an online retailer of pediatric special needs equipment. Because adaptive equipment is so expensive, Tadpole Adaptive has created a special needs fundraising program called the Tadpole Adaptive Registry. This program allows families to shop and configure the equipment their children need and then use powerful social media tools that lets friends and family chip-in a little or a lot to get the equipment that will make a big difference for a child.
Products:
standers,gait trainers, walkers, crutches, strollers, car seats, seating systems, bathroom equipment, floor positioning systems, adaptive bikes, beds, and ramps.
With a commitment to bettering special needs families' lives, eSpecial Needs strives to provide the highest quality equipment that support and prosper your children at their highest functioning level. Their selection includes toileting and bath equipment, walkers and standers, gait trainers, bathing and toileting systems, rehabilitation systems, tricycles and bicycles, seating and positioning chairs, special needs strollers and more.
The Adaptivemall.com is set up like a library with many different categories to choose from, offering quality brands of strollers, standers, seating devices, walkers, bathing equipment and more. There is also a fully functioning Online search device offered at the Adaptivemall.com, which lets you search the site, by keyword.
Advance Mobility is committed to helping children and adults with physical disabilities pursue an active lifestyle. As a division of the Baby Jogger Company, they make safe, innovative and dependable push chairs to fulfill your every day needs.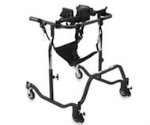 Buy Buy Baby has a special tab on their website dedicated to special needs mobility, which includes a wide assortment of products like: positioning seats,  strollers, gait trainers, mounting brackets, and much more.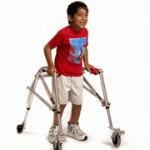 Kaye Products manufactures and sells mobility aids, adaptive positioning equipment and therapy products for infants, children and young adults with special needs. Products include: Balance aids, walkers (posture control and anterior support), standers, therapy products, and more.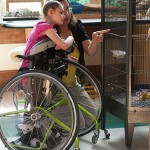 Rifton manufactures gait trainers, standers,adaptive tricycles,adaptive seating,wheelchair desks, bath chairs, toileting systems, and other adaptive equipment designed to help children and adults achieve their goals.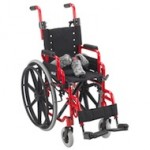 With distribution across the US and the UK,1-800-Wheelchair offers more than 1,200 products in 100 different categories. 1800Wheelchair.com offers expert advice through extensive one-to-one customer service, from equipment selection to Medicare and insurance eligibility.
All-Terrain provide the tools to tackle any goal whether it means climbing the mountains or competing in an athletic event. Carrying over 500 mobility products, All-Terrain strives to help its clients break any physical limit and achieve all goals previously out of reach. Product categories include: all terrain vehicles, electric mobility scooters and golf carts, manual wheelchairs, electric power wheelchairs, pool lifts, disabled handcycles, wheelchair exercise equipment, patient lifts, wheelchair cushions, ramps, and scooter carriers.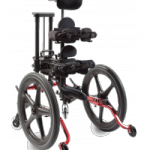 Leckey is a globally recognized pioneer in the research, design and development of clinically focused, postural supportive products. These products create practical solutions to meet the considerable daily challenges faced by some. Mobility products include: comfort seating, strollers, and tour mobility base.
Disclosure: Just Walkers is a sponsor in Friendship Circle Giveways Rifton, Adaptive Mall, and Tadpole Adaptive have been previous sponsors of the Great Bike Giveaway.