More
,
Resources
12 Autism Resources for those who Speak Spanish
We know there are a good amount of resources available in the U.S. for English speakers, but, of course, Autism is not just limited to those who speak English, so, the resources should not be limited either.
About 36 million people living in the United States use Spanish as their first language. We gathered together a list of the best Special Needs Resources available in Spanish. Please pass these along to anyone who many benefit from such resources.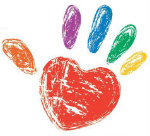 Autismo Diaro is a non-profit publication whose purpose is to disseminate as much information about Autism, Asperger Syndrome, Autism Spectrum Disorders (ASD) and Attention Deficit Disorder with Hyperactivity (ADHD") . Most of their content is provided by national and international media agencies. Subjects include: news, general information, education, therapy options, opinions, and more. You can also find Autismo Diaro on
Facebook
and
Twitter. Website:
autismodiario.org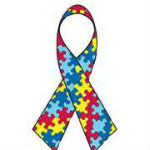 The Autism Society is the nation's leading grassroots autism organization and exists to improve the lives of all affected by Autism. The Autism Society has its full website available in Spanish, which includes day-to-day issues faced by people on the spectrum, advocating for appropriate services for individuals across the lifespan, and providing the latest information regarding treatment, education, research, and advocacy.
Website:
http://autism-society.org/espanol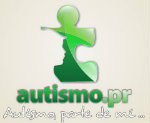 The main objective of autismo.pr to improve the quality of life of people with autism and their families. Autismo.pr aims to educate, help, and exchange information about Autism in Puerto Rico and the rest of the Spanish-speaking world.
Website:
http://www.autismo.pr
This Facebook page of 12,000 strong provides a support system and community for those with a family member with Autism and those who want to know more.
Website:
http://www.facebook.com/pages/Autismo.
..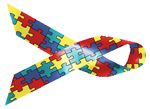 The mission of Espectro Autista is to help the dissemination of knowledge to those who are affected by Autism Spectrum Disorders. Because the amount of information presented in EspectroAutista.Info can be a bit intimidating, it is organized based on groups of visitors from those affected by Autism to parents, spouses, educators, and professionals.
Website:
http://www.espectroautista.info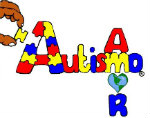 This completely digital resource bring those close to Autism closer together through information about Autism, support, and love. You can also find Autismo Amor on
Facebook
and
Twitter. Website:
http://www.autismoamor.com/

Autism Speaks aims to bring the autism community together as one strong voice to urge the government and private sector to listen to concerns and take action to address this urgent global health crisis. Their website provides ample amount of information regarding signs of Autism, support, therapy advice, and more.
Website:
http://www.autismspeaks.org/about-us/en-español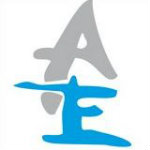 A website that provides information, materials, and resources about Autism. The mission of Autismo España is to support the development of research on Autism and to bring a group together for the purpose of improving the quality of life for those with ASD.
Website:
http://www.autismo.org.es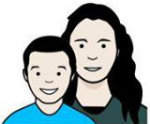 La Sonrisa de Arturo provides materials, worksheets, songs and other educational materials for children with Autism and learning disabilities. This is a great resource for educators.
Website:
http://www.lasonrisadearturo.com
Offers useful information about autism. In the "Recursos en Español" Section, you will find specific resources, geared toward educators and parents. As well as general information on what Autism is. Here, you can also buy their award-winning book in Spanish about Autism.
Website:
http://www.asdatoz.com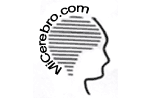 On Mi Cerebro, there is a specific section dedicated to common questions and answers regarding PDD and Autism. Here you will find a lot of focus on therapies, how to recognize Autism, and what else can be done to improve quality of life for those affected by Autism.
Website:
http://www.micerebro.com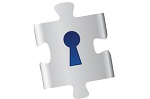 A blog created by 2 mothers of children with Autism who are also heavily into the sciences. It provides articles and a forum for discussion from general information, current news and personal stories, help with communication and socialization, and more.
Website:
http://desafiandoalautismo.org
Did we miss any resources? Let us know in the comments below.