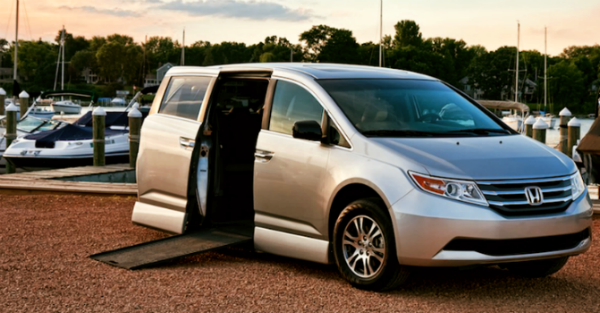 Resources
Vacation Tips: Traveling with your Wheelchair Accessible Van
Traveling, whether you have a disability or not, can be an incredible experience, or it can be an absolute nightmare. That's why it's always best to have a plan in place before you go, so you can prepare for and hopefully avoid any big catastrophes along the way. However, you'll want to leave some flexibility in your planning as well, so you're not rushed along the way.
Here are a few vacation tips for traveling with wheelchair accessible van, so you're all set for your next road trip.
Know before you go
When traveling with a handicap van, you want to make sure you know all the best accessible destinations and hotel accommodations in advance so you're ready to plan your trip. We suggest researching accessible tourist attractions and call ahead to make sure they have plenty of handicap parking available for when you plan to arrive. When you call, you may want to consider asking what the attractions peak and slow times during the day are, as you're more likely to have an easier time with parking during a slow time than when it's busiest. When making your hotel accommodations, we suggest booking early to ensure they'll have an accessible room available for your visit. It's also a good idea to call a few days prior to your trip to make sure the room you'll be receiving is wheelchair accessible and has all the necessities you'll need during your stay. That way, if the hotel doesn't have the proper room, you will still have time to make other arrangements.
Talk to a Travel Agent
Travel agents
can be an incredible resource when planning a trip. They can assist you in finding an accessible destination if you don't already have one in mind, they will map out your entire trip for you, and they can map out accessible rest stops along the way. Plus, travel agents will usually guarantee any bookings you make through them. So, if your nighttime accommodations get lost, they will help you fix the problem or find you another place to stay.
Accessible Rest Stops
Many rest stop locations throughout the United States have handicap accessibility, but there are still some out there that don't. Making sure you plan ahead on this one is an absolute must. Mark down all the accessible rest areas along your route on your map and you won't be stuck in a situation where you need to stop and can't find one.
Van Maintenance
As with any vehicle, regular maintenance is important especially before a long road trip, as to prevent any maintenance-related issues from popping up. Standard "check-up" procedures such as getting your oil changed, checking the tire pressure, and making sure your spare tire is filled and your emergency kit is stocked are highly recommended. In addition, there are special handicapped van upkeep procedures that are recommended before you take off on your road trip.
These include the following:
Make sure your lower door tracks are free of debris by using a vacuum along the tracks and ensuring any extra road trip supplies won't be able to fall onto the track.
Spray your van's ramp with a silicon or teflon based lubricant to make sure it slides with ease. If you use an in-the-floor ramp there's one hinge, but if you have a fold-down ramp make sure to spray both the upper and lower hinges.
You will also want to lightly lubricate the kneeling chain and the hand controls, if applicable to your van. Your handicap van's manual should explain how to do this maintenance.
Check your tie downs and securements to make sure there are no rips and they're clear of debris.
Tighten your 6-way power seat and make sure it's clear of debris, if applicable to your van.
Take Your Time
Remember that it's important to take your time throughout your trip. You don't want to push yourself past your limits and get sick while on vacation. It's better to add in extra time for relaxing, so you don't have to cancel anything that was on your to-do list.
About the Author This article was contributed by Elise Schwartz, a staff writer for Rollx Vans. Rollx Vans is a mini and full-size van manufacturer selling new and used wheelchair vans direct to the consumer.