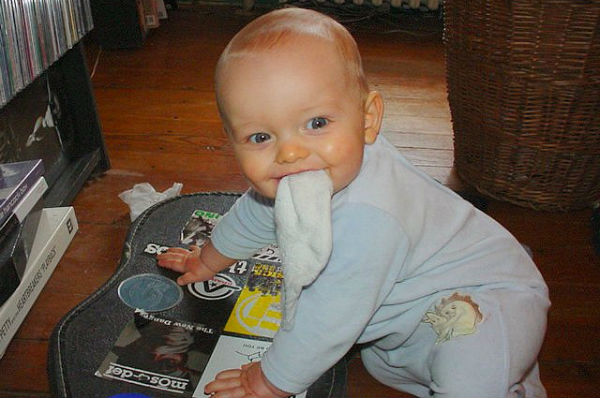 Products
10 Sensory Chew Toys For Children With Autism & Other Special Needs
Many people have a tendency to chew on anything they can get their hands on. It is very common to see children with special needs and particularly those with autism chewing on something.
The Reasons for Chewing
Here are some reasons that chewing can be helpful for individuals with special needs.
Chewing can help with anxiety and can help calm down a child with special needs.

When overstimulated a child with special needs may feel the need to bite or chew to help regain balance.
Chewing may be due to a condition called Pica.
A child may be getting new teeth in or may have a cavity.
Where to find Chew Toys
Thankfully there are a number of chew toys available to help children with special needs. Below you will find 10 products from 10 different stores. Does your child have a favorite chew toy? Tell us about it in the comments below!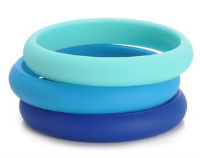 Designed for babies and kids who love to chew on their mom's jewelry, Chewbeads merges fashion with therapy by providing a soft, non-toxic jewelry, which is colorful, chic and, above all else safe. Chewbeads are great for children with autism, sensory processing delays or oral motor delays. Bracelets are made with 100% silicone and are easily cleaned with dish soap & water, also dishwasher safe!

Store: 
Fun & Function
Price: 
$18.99
See More Chew Toys
Chewelry is a fashionable, non-toxic, plastic piece of chewable jewelry that is a great tool to keep children from chewing on their pens and clothes! Each piece of Chewelry features a lanyard with a breakaway clasp that will release and can be re-attached with ease. Chewelry is safe, washable, bpa, pvc, lead and latex free.

Store:
Kid Companions
Price: 
$17.49
View More Chew Toys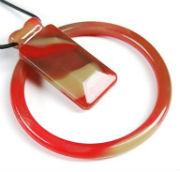 Dr. Bloom's Chewable Jewels were originally made by Dr. Helen Bloom Smith, a dentist and a loving mom. Focus was put on creating a fashionable design while paying special attention to using product materials that are made from FDA approved food grade silicone. Dr. Bloom's Chewable Bracelet and Circle Slide Necklace comes with latex free cording that is made with elasticity to allow for stretching.

Store:
Amazon.com
Price: 
$17.50
View more Chew Toys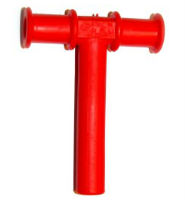 Chewy Tubes provide a resilient, non-food, chewable surface for people who need to practice chewing or may be chewing on things that are inappropriate. Chewy Tubes are safe and can help redirect problem chewing behaviors and also help develop proper chewing skills.  The color of each tube represents a different diameter. Red Chewy Tubes are the most popular color because they are a medium size diameter.

Store: 
National Autism Resources
Price: 
$7.99
View more chew toys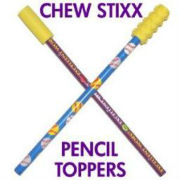 The Chew Stixx Pencil Topper fits any number 2 pencil, decreases lead exposure, is safe for teeth, is socially acceptable, is allowed in classrooms, increases attention, lowers anxiety levels, and has been proven to improve concentration skills in children constantly seeking sensory input. Excellent for streamline and special needs children.

Store:
bellybum
Price:
$6.95
View more chew toys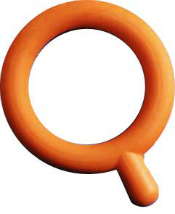 Chewy Q's are an innovative oral motor device designed to provide a resilient, chewable surface for practicing biting and chewing skills. Small and large jaws alike enjoy the tactile input offered by biting on Chewy Q's for fun and therapeutic purposes. Helps improve jaw stability and provides valuable sensory input to the jaw.
Store: 
eSpecial Needs
Price:
$5.95
View more chew toys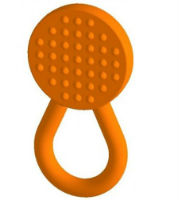 Kids love these fun new lollipop-shaped chewy fidgets that feature an easy-grasp circular handle that is just the right size for little fingers! Comes in your choice of Smooth that has a slightly raised "spiral" pattern on the chewy surface, or Knobby that features lots of textured sensory chewy bumpies!

Store:
Therapy Shoppe
Price:
$7.99
View more chew toys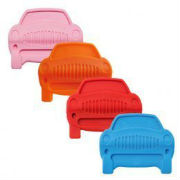 Cool Chews are a fun, socially appropriate alternative for kids who chew on their clothing, pencils, or other objects! These fun, non-edible shapes are great for kids who crave oral stimulation. Choose a speedy race car or beautiful butterfly. Each has multi-textured surfaces for a varied sensory experience. Cool Chews are made in the USA and are BPA, phthalate and latex free.

Store: 
Sensory Smart
Price:
$8.00
View more chew toys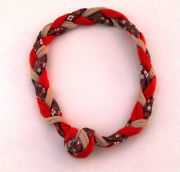 This necklace is lovely as a color accent to any wardrobe but it is perfect for the collar chewers out there. This necklace is made with clean knit fabric. braided and knotted. It is lovely as a color accent to any wardrobe but it is perfect for the collar chewers out there.

Store: 
Etsy/
therapeuticthreads
Price: 
$8.00
View more chew toys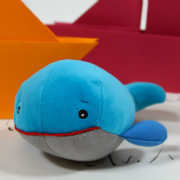 The Borris® plush Toy is a chew-safe soft toy designed in a way that acknowledges the needs of children with Sensory Processing Disorder and Autism. Many children with unique sensory needs mouth and chew objects for oral motor input. Most plushtoys are unsafe to mouth--and as a result, many parents are reluctant to give them to their sensory seeking children.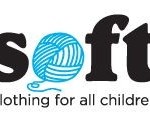 Store: Soft Clothing Price: $25
Top image Credit: B Kitty