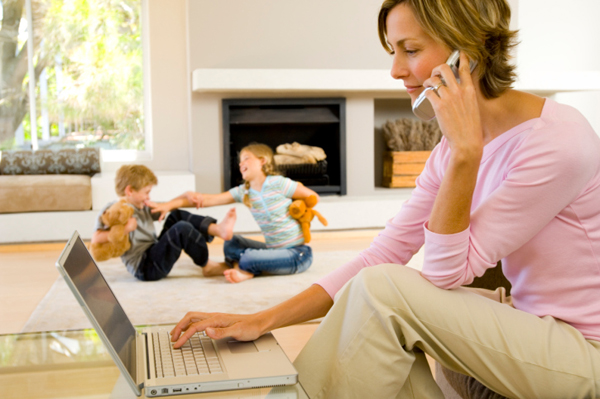 Products
10 FREE Online Tools To Help Parents Of Kids With Special Needs
We are parents of kids with special needs and we're busy, we're stressed, and we're tired. We need all of the help we can get and we'll take it from wherever we can get it. Thankfully, the worldwide web has proven itself to be a fantastic resource for such assistance. And just like us, it's on duty 24-7. I hope you find the following ten web-based resources as useful as I do.
I feel like such a geek professing my love for a website but it's true, I love Evernote! Evernote remembers that which I cannot (which these days, is pretty much everything!), and helps me manage my autistic son's busy home therapy program and life in general, with the greatest of ease. I use it to keep track of everything from Michael's therapists' salaries and his medication history, to notes from advocacy-related meetings and phone calls. All of my data is easily accessible via Evernote's computer and smartphone apps, or by logging into their site with any browser. And don't let its name fool you. Evernote goes way beyond notes, enabling me to store videos, audio files, PDF documents, images and virtually anything else you can think of on its user-friendly, password-protected interface, backing up all of my notes and documents and syncing them to all of my devices automatically.
Need to organize a meeting with your child's occupational therapist, speech therapist and teacher? Tired of sorting through a flurry of emails in your desperate attempts to get a group of professionals in the same place at the same time? Check out Doodle. Propose as many or as few time and date options as you want, enter your email address and the addresses of those you need to attend, and voilà, Doodle will provide you with a nicely organized chart indicating who can make it when, and which of your proposed dates and times can best accommodate the most people.
Your occupational therapist has some new exercises for your child to help improve his fine motor skills and you're eager to get going with them but her availability conflicts with yours. No problem! Have your sitter or therapist video the session on his smartphone (most professionals won't mind being recorded but you should ask their permission first) and upload the recording to Vimeo where it will be waiting for you – password protected –  to view at your leisure later on. I use their free app to upload videos directly from my iPhone to their site which makes the entire process super streamlined and easy. My Vimeo video library includes therapy team meetings, demonstrations of new exercises for Michael, workshops with visiting behavioral consultants and the list goes on. These videos come in especially handy when I hire new therapists. I just grant them user access, enabling them to watch, learn and hit the ground running.
Michael has a lot going on in his busy life. Creating and maintaining a timetable of all of his appointments and therapy sessions is only half the battle. Making sure everyone knows who is working when is equally important. Brown Bear's free calendar enables me to organize Michael's schedule and securely share it with whomever I choose, granting different levels of access to each including "read only", "delete", "add" and "administer" abilities. A color-coding system makes it easy for everyone who views the calendar to see their shifts at a glance in their own customized color and enables me to highlight shifts needing to be filled in bright yellow. Email notifications are another handy feature as is the ability for therapists to export their shifts to iCal or other calendar sites and apps of their choice.
Michael's rate of acquisition of new words continues to increase but as is the case with many individuals on the Autism Spectrum, new knowledge does not always come easily or incidentally. For every new word Michael learns, there are typically several hours, ABA therapists and flashcards behind each success. Finding those perfect teaching pictures for my visual learner is a breeze with Google Images. If Google can't find a picture of it, it probably doesn't exist.
The ability to store and share various types of documents on Google Drive has been extremely valuable to Michael's therapy program, allowing team members to collaborate on anything from a
task analysis
 to a meeting agenda. I have my therapists' sign-in sheet as a Google spreadsheet and I just recently created a Google document to record Michael's bowel movements in response to some stomach problems he has had of late. Also password protected on my Google Drive are team notes and meeting agendas, program descriptions, data sheets and many other documents crucial to the effective operation of a quality ABA program. Google Drive also allows you to save money by integrating spreadsheet, slideshow and word processing software right into its platform, thereby making it unnecessary for you to purchase such programs to run on your computer.
Another excellent online resource is Yahoo Groups. Joining is easy. Just sign up for a Yahoo ID, sign in, and perform a search on your area(s) of interest. I'd recommend receiving emails in digest format so you're not bombarded with multiple emails throughout the day which could easily happen with some of the larger groups that have thousands of members and daily posts. If you are looking to connect with like-minded individuals to whom you are geographically close, simply enter the name of your city or region into the search bar along with the disability you are interested in learning more about. Yahoo Groups offers an easy way to network around the globe or around the corner on topics that are meaningful to you and your family.
I cannot stress how important it is for parents to maintain proper and accurate financial documentation when it comes to managing their kids' therapeutic materials and interventions. You never know when you'll need to refer to these items down the road. Invoices are no exception. Zoho is one of many sites that makes generating a professional looking invoice fast and easy.
This brilliant site makes it easy for friends and community members to lend a helping hand to those who need it. Features include message boards, a photo gallery and a help calendar where members can schedule and sign up for tasks including providing meals, rides to medical appointments, babysitting and the list goes on. Reminders are automatically sent to volunteers to remind them of their commitments. It's a perfect way to keep everyone organized, maximize efficiency and give parents of children with special needs the help they so desperately need.
10. Social Media
Some may consider social media to be a hobby, but as the parent of a child with special needs, I see it as an absolute necessity. Social media sites are a great place to find others who really "get" where you're coming from and can relate to what you're going through. They are also an ideal way to learn about new resources, products and services that can help your child. Following Facebook "Pages" and people offers excellent opportunities to connect with parents and professionals but don't forget about Facebook "Groups" which can also be of great value. When conducting your searches on Facebook, just enter the word "group" after the disability of interest to you so you don't miss out on these useful resources as well. In order to better target your searches, learn more about the power of
hashtags
. Most of the major social media sites are now using the hashtag which can be a very effective filtering tool, greatly improving the efficiency and effectiveness of your social media searches. For those of you who are Autism Parents, I must take this opportunity to shamelessly promote
AutismBeacon.com
's main social media sites, and invite you to "Like" me on
Facebook
and follow me on
Pinterest
and
Twitter
to stay current on the latest Autism-related news, information and resources. I look forward to hearing from you about these and other sites and e-resources that have helped you network and enabled you to be the most effective and efficient special needs parent you can be!