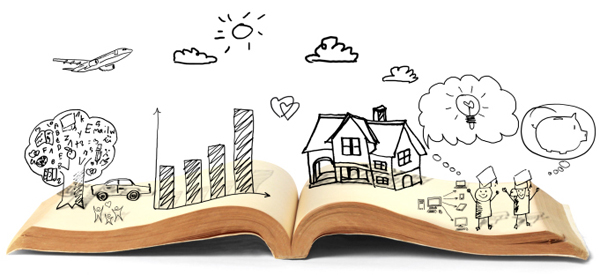 Therapy Tips
The Benefit of Sensory Stories
Sensory stories can be a great way to support children with special educational needs. We all learn from our senses everyday. A child with sensory impairments or physical disabilities may face practical barriers to this learning: they can't see the picture; they can't reach the toy. Children who experience sensory processing difficulties as part of their condition, (often children with Autism, ADHD, Tourettes, or similar conditions can struggle with sensory processing) may need support in learning to regulate their reaction to sensory stimuli. Sensory stories are a fun way of providing this support and of simply sharing a story together.
What Is A Sensory Story?
A sensory story is usually quite short, with each sentence of the story being accompanied by a sensory stimulus. When choosing stimuli it is important to try and think of really good ones! Which one of these would make a good touch experience? Feeling a cuddly toy or feeling the air from a hair dryer on the sole of your foot? You want to aim for the really great experiences when creating a story. Sensory rooms and sensory resources can provide great experiences but we can also discover them ourselves simply by being alert.
The Benefits of Sensory Stories
As children, and as adults too, we enjoy sharing a favourite story repeatedly. There is a security to be found in familiarity. Sensory stories use repetition to build children's confidence as they learn from stimuli, they give children opportunities to fine tune their responses to stimuli. For children with profound and multiple disabilities (PMLD) the world can be a daunting place. Through sharing sensory stories we can help children to build their confidence at encountering new stimuli. Consider how you would feel if you were placed in the position of an individual with PMLD – with restricted movement, impaired senses and possibly cognition,- and whilst you were wheeling to the car one day a dog barked at you suddenly. The sound could be terrifying, your anxiety levels could rocket, and your outing could be spoiled. Now consider what would happen if you had already encountered that sound in a place where you felt safe, with someone whom you trusted. In this latter version of events the dog bark doesn't throw you, and your outing is still an adventure waiting to be had. By supporting our children in encountering stimuli in a safe environment we open the world to them.
About the Author
Joanna Grace, I am a special needs consultant in the UK. I work creating these stories. I have free resources to download at
http://jo.element42.org
and I currently have a Kickstarter project running with the aim of creating affordable stories for everyone
The Sensory Story Project
the film accompanying the project will give you more information about sensory stories.