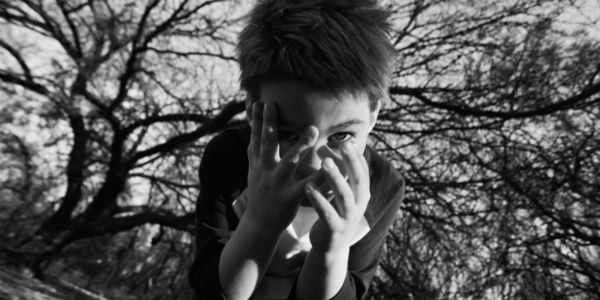 Products
Four Adults and Children's Books for Mental Health Awareness Month
For over 60 years,
Mental Health America
and its affiliates across the United States have led the observance of May is Mental Health Month by reaching millions of people through the media and local events. Pathways to Wellness is the theme for 2013. Canadians have set aside May 6 -12 as Mental Health Week (MHW) 2013 and this year they will focus on youth mental health -  youths 15 to 24 years old. Each year more emphasis is placed on getting people of all ages and all walks of life to strive for a mentally healthy lifestyle. Mental health means finding a balance in all aspects of life: social, physical, spiritual, economic and mental. Everyone's personal balance is different but we all need to be aware that mental illnesses, like physical illnesses, take many forms. The good news about all this is that mental illnesses can be treated; therefore, if you or someone you care for has a mental illness there is hope. Recovery is possible. Resources are available. The following are books I recommend for parents, educators, community workers, or for individuals who are looking to improve their own mental health.
Engaging with Nature to Combat Anxiety, Promote Sensory Integration and Build Social Skills
By Natasha Etherington This book has everything you need to start gardening and enjoying this unique experience with the child in your care. The author shows how the mindfulness approach, the awareness of mind and body, can be enhanced through regular participation in the garden. She recommends everyone to read her chapter on the benefits of digging and then choose the chapters dealing with the special needs of the child you are working with. The author tells us that Horticultural Therapy (HT) is the engagement of a person in gardening related activities, facilitated by a trained therapist, to achieve specific treatment goals. During HT, plants, gardens, and natural landscapes are utilized to engage and improve cognitive, physical, social, emotional, and spiritual wellbeing. In short HT helps people of various ages and abilities to experience garden related activities. HT helps individuals with special needs to learn, play and strengthen body and mind.
The subsequent chapters show the benefits of gardening in relation to a special need or condition:
Autism Spectrum Disorder
Anxiety, Anger and Depression
Attention Deficit Hyperactivity Disorder
Developmental Disability
Wheelchair Users
Each of the above chapters has four or five complete lesson plans with easy-to-follow sections: Aim, Tools, The Activity written in bulleted format and numbered sequences. The comprehensive index makes it a handy resource book you will use and reuse.
Read the full review
By Paul Komarek and Andrea Schroer Their updated edition is an excellent resource to help families and friends support their loved one through mental illness, to recovery, and for some, to a thriving life. It is simply written for the individuals themselves who are looking for advice about the steps to take when mental illness is taking all they have. The book covers the major mental health disorders and treatments. The authors write "Expect to recover one day at a time". Families and friends have a role in the recovery process and this book has essential information to help people with symptoms and family members collaborate and support each other. The book is easy to understand and complete. Readers will appreciate the chapters on finding treatment, paying for mental health care, housing, employment and disability, involuntary hospitalization, the criminal justice system, and links to allies and advocacy groups. The case studies describing a few journeys towards recovery bring hope to the readers.
Read the full review
By Laurie Zelinger, PhD and Jordan Zelinger This book helps children understand and process fear, worry, and anxiety. It is a family-friendly story complete with colorful, realistic illustrations by Elisa Sabella that support the text on each page. It has advice for parents to help them help their child. Best of all it has self-care strategies that children can rely on to help them turn their internal worry switches to the OFF position. At the end, the authors take six pages, each supported by superb illustrations, to give anxious children strategies and ideas on actions to take to help them get rid of their anxiety. Readers are even given some rhymes to help them remember their suggestions. Youths will really appreciate the authors' writing style. They speak directly to the young person reading or listening to the book being read. The idea is to re-read it and share it many times until their hopeful messages like these are learnt, "Grownups who love you want you to feel safe and calm and happy. And you will feel better when you learn to control your own switch."
Read the full review
By Jill Osborne, EDS, LPC It is a consumable, soft cover, children's picture book created especially for children ages 4-10 who need counselling. This is a resource to help therapists reach a child and get him to open up about his feelings. The author wanted to create a fun, creative and interactive experience for a child in stage one of trauma therapy. The book includes interactive components such as drawing and artwork woven into the story line. It also encourages other ways for children to tell their stories through play, such as with puppets and sandtray therapy. Parents can also use this book at home with their child as a way to begin to talk about fears, and some common fears that children face, such as being afraid of the dark or of bullies. It will be easier for your child to discuss his own feelings by just following the steps Sam took to find the courage to share his fears. Throughout the book your child will learn effective strategies to help him feel more secure.
Read the full review