Resources
42 Great Down Syndrome Resources You Should Know About
March 21 marks
World Down Syndrome Day
on the
Special Needs Calendar
. World Down Syndrome Day is a global awareness day which has been officially observed by the United Nations since 2012. The day is is focused on raising awareness for individuals with Down Syndrome. In preparation for World Down Syndrome Awareness Day, we gathered together 42 Down Syndrome resources. Check out these resources from the web, books, Facebook, Twitter and Pinterest and let us know your favorite Down Syndrome Resource in the comments.
About Down Syndrome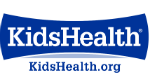 If you are looking for a good site to help explain Down Syndrome to parents, teens and children, KidsHealth is the place. KidsHealth provides simple explanations about Down Syndrome that is easy for people of all ages to understand.

PubMed Health provides information for consumers and clinicians on prevention and treatment of diseases and conditions. PubMed provides a basic explanation of Down Syndrome including explanations on the causes and effects of Down Syndrome, the Symptoms and treatment of Down Syndrome.
WebMD gives a comprehensive overview of Down Syndrome and provides parents with basic information about the support and resources you need once your baby is born.
Down Syndrome Organizations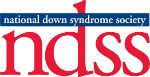 The National Down Syndrome Society (NDSS) is a nonprofit organization committed to being the national advocate for the value, acceptance, and inclusion of people with Down syndrome. NDSS provides a number of programs and activities including local support groups, Toll-free and email helpline providing information to over 10,000 people a year, and the
National Policy Center
, the advocacy arm of NDSS which strives to protect the rights and remove barriers for all individuals with Down syndrome.

Founded in 1973, the National Down Syndrome Congress is the country's oldest national organization for people with Down syndrome, their families, and the professionals who work with them. They provide information, advocacy and support concerning all aspects of life for individuals with Down syndrome, and work to create a national climate in which all people will recognize and embrace the value and dignity of people with Down syndrome.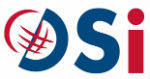 Down Syndrome International (DSi) is a UK based international charity, comprising a membership of individuals and organisations from all over the world, committed to improving quality of life for people with Down syndrome worldwide and promoting their inherent right to be accepted and included as valued and equal members of their communities. DSI focuses on awareness campaigns and training workshops to educate people about Down Syndrome and be their advocate.

The International Down Syndrome Coalition is dedicated to serving individuals with Down syndrome from conception throughout their lives. IDSC provides support to families who have been given a prenatal diagnosis of Down syndrome. IDSC also provides up-to-date information, resources and support groups for families with Down Syndrome.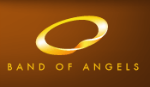 Established in 1994, Band of Angels provides support for individuals with Down syndrome and their families. Through a commitment to establish greater understand and acceptance, Band of Angels has been the voice of hope, inspiration and independence for persons with Down syndrome.
Down Syndrome Research

The Down Syndrome Research and Treatment Foundation is dedicated to finding a treatment to improve cognition including learning, memory and speech for individuals with Down syndrome.  Since their founding in 2004 DSRTF has become the leading private source of funding in the United States for Down syndrome cognition research.  The website provides detailed information about the latest down syndrome research and clinical trials as well as information about applying for a research grant from the foundation.

The mission of Research Down Syndrome is to expand and enhance life opportunities for individuals with Down syndrome by funding scientific research directed toward the understanding and amelioration of impaired cognition. Research Down Syndrome educates and inspires a caring society to fund biomedical research findings which will translate into safe and effective, approved therapies to treat the cognitive impairment in individuals with Down Syndrome of all ages.

The Linda Crnic Institute For Down Syndrome is part of the University of Colorado School of Medicine. Their mission is to significantly improve the lives of all people with Down syndrome and eradicate the ill effects associated with Down Syndrome. The institute has plans to be the world's first "cradle-to-cradle," fully integrated institute for Down syndrome with the highest quality basic, translational and clinical research, clinical trials, therapeutic development, medical care, education and advocacy in the pursuit of the mission.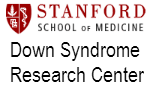 The primary goals of the Stanford Center for Down Syndrome Research are to:
A.
Promote clinical and basic research programs to understand the underlying causes of learning deficits and communication disabilities in Down syndrome.
B. 
Develop pharmaceutical and behavioral therapies for individuals with neurodevelopmental and neurodegenerative deficits.
C.  
Offer clinical programs for Down syndrome individuals and their families.
D. 
Plan and execute clinical trials of promising therapies that can improve the lives of individuals with Down syndrome and their families.

The Down Syndrome Center for Research and Treatment (DSCRT) is one of the first programs in the country to connect academic research with treatment of adults and children with Down syndrome. Their goal is to apply cutting edge basic research to develop treatments that will help people with Down syndrome improve their cognition and forestall the onset of Alzheimer's disease.
Down Syndrome Blogs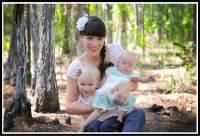 Kelle Hampton uses her writing and photography talents to bring you into her family's life. Enjoying the small things is a great read for moms who have a child with Down Syndrome.

Down Wit Dat is a blog by Jen Logan, a mother of three children; a boy and a set of boy/girl twins. One of the twins, Wyatt, was born with Down Syndrome. Jen write about her life, medical research and advocacy for individuals with Down Syndrome.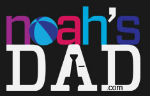 Rick Smith documents the journey of his son, Noah through his early life. He also provides resources and tips about Down Syndrome and other special needs topics.

Garden of Eagan is a blog about life with a child with Down syndrome. This blog covers the life of an older child with Down syndrome and is very interesting for parents with older children or  for those who want to look to the future.
Down Syndrome Books
Bloom
 is an inspiring and heartfelt memoir that celebrates the beauty found in the unexpected, the strength of a mother's love, and, ultimately, the amazing power of perspective. The author of the popular blog Enjoying the Small Things—Kelle Hampton interweaves lyrical prose and stunning four-color photography as she recounts the unforgettable story of the first year in the life of her daughter Nella, who has Down syndrome.
John and Martha Beck had two Harvard degrees apiece when they conceived their second child.  When Martha learned her unborn son had Down syndrome, she battled nearly everyone over her decision to continue the pregnancy. By the time her son was born, Martha, as she puts it, "had to unlearn virtually everything Harvard taught [her] about what is precious and what is garbage."
Down Syndrome Parenting 101 
offers inspired takes on a host of important issues, from learning to recognize and celebrate your child's personality and gifts to finding a great teacher for him, and from insisting your child pull his own weight to giving your child his space as an adult.
In 
The Year My Son and I Were Born
, Kathryn Soper takes us along on her personal journey through Thomas's tumultuous first year—as she strives to balance the loss of the child she thought she would have with loyalty for the baby she actually holds in her arms. Can she love Thomas for himself? Can she protect him from the world's insensitivity—and from her own doubts?
When Jennifer Groneberg and her husband learned they'd be having twin boys, their main concern was whether they'd need an addition on their house. Then, five days after Avery and Bennett were born, Avery was diagnosed with Down syndrome. This book is a resource, a companion for parents, and above all, a story of the love between a mother and her son-as she learns that Avery is exactly the child she never knew she wanted.
At ages nineteen and twenty-two, respectively, Jason Kingsley and Mitchell Levitz shared their innermost thoughts, feelings, hopes, and dreams, their lifelong friendship—and their experiences growing up with Down syndrome. Their frank discussion of what mattered most in their lives—careers, friendships, school, sex, marriage, finances, politics, and independence—earned Count Us In numerous national awards, including the EDI Award from the National Easter Seal Society.
Down Syndrome On Facebook

Circle 21 was the brainchild of a group of Toronto Moms that saw the need for an organization that would allow families of children with Down Syndrome around the corner from one another and around the world, to meet, exchange best practices, ideas and strategies, and work together to take on increasingly complex issues.

The International Down Syndrome Coalition provides amazing resources, photos and videos on their Facebook Page. They also offer over a number of Facebook groups with focuses on siblings, friends, family, losses and more.

This Facebook page was started  so families of kids with Down Syndrome could connect and ask questions, share exciting new milestones, post pictures, or just get support.

Down Syndrome in Arts & Media provides a casting liaison service for individuals with Down syndrome and other developmental disabilities who want to be actors and models. On Facebook the post Down Syndrome resources and pictures with a focus on art and entertainment.

The Down Syndrome Family Network is a network in which parents or caregivers of persons with Down Syndrome are able to access the resources, support and answers they need to educate and develop the full potential of these individuals throughout their lives.
Down Syndrome On Twitter

The Global Down Syndrome Foundation is dedicated to improving the lives of people with Down syndrome by supporting basic clinical & research & clinical care.
Canadian Down Syndrome Society (CDSS). The CDSS supports self-advocates, parents and families through all stages of life. On Twitter they provide Down Syndrome resources and spread the message of awareness.
Resources, advocacy and information on childhood disabilities for families of babies, children, teens and adults. My son has Down syndrome and Type 1 Diabetes.
Offering resources and support links to parents and families who have children or young adults with Down Syndrome.
Down Syndrome On Pinterest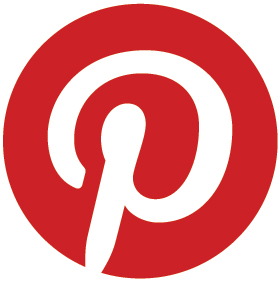 There are some amazing
Down Syndrome boards
on Pinterest. Here are some boards that provide great images, quotes and Down Syndrome Resources.
33. Pedia Staff 34. Little Angels Special School 35. D Park
36. Nancy Streets
37. Suze Black
38. Megan Landmeier 39. Stephanie Martinez 40. Debbie 41. Alyson Dunn 42. Sheri Burger