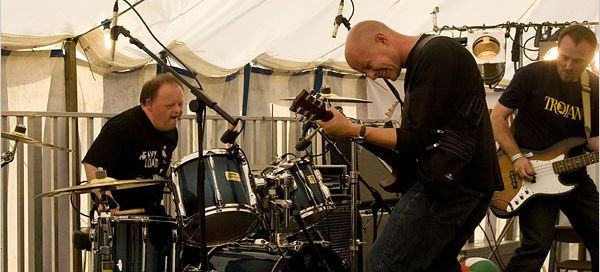 Videos
5 Amazing Bands Who Look Beyond Their Disabilities
One man's disability is another man's superpower! 
Everyone has a talent and that is certainly the case with people who have a disability. If you don't beleive it you may want to check out these five amazing bands who not only play wonderful music but also spread the message of music inclusion.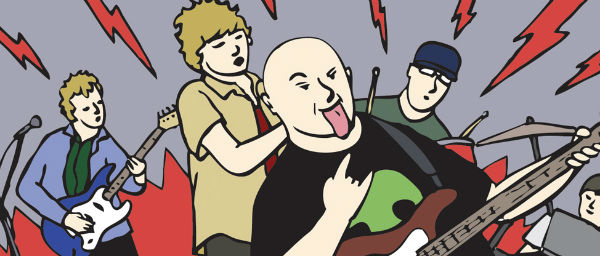 http://www.youtube.com/watch?v=8I550mx8QlI Formed in 2006 by Rohan Brooks,
Rudely Interrupted
is one of Australia's truly unique independent rock acts. Based in Melbourne, Australia, Rudely Interrupted is a famous band in Australia and has toured the world including a stop in the United Nations. Rudely Interrupted strives to challenge people's thoughts on disability" Five out of six of
Rudely Interrupted's members
have a physical or cognitive impairment. Lead singer Rory Burnside is blind and has Asperger's syndrome (but also has perfect pitch—one man's disability is another man's superpower, you might say); keyboardist Marcus Stone has Asperger's and is 80% deaf; bassist Sam Beke has Down syndrome; drummer Josh Hogan has autism; and percussionist Connie Kirkpatrick has Down syndrome and is legally blind. The only neurotypical member of the group is guitarist Rohan Brooks, a music therapist who came up with the idea of forming a band made up of some of his students.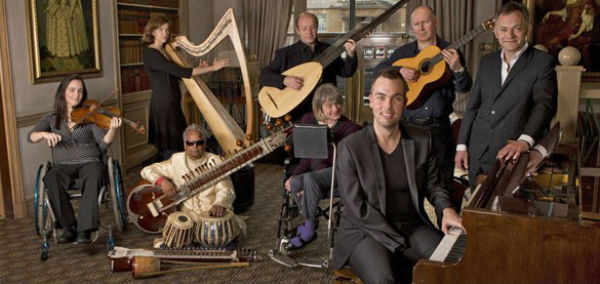 https://www.youtube.com/watch?v=Pu9CvbGJmss
The British Paraorchestra
, based in London, is an orchestra consisting entirely of
musicians with disabilities
—the first ever orchestra of its kind in the United Kingdom.The Paraorchestra was formed by conductor Charles Hazlewood in 2011 as a project to create a platform for the top disabled musicians, with the hope that its success would lead to better integration of the disabled into music and performing arts. The orchestra received international attention when it played alongside Coldplay during the closing ceremony of the 2012 Summer Paralympics in London in September 2012.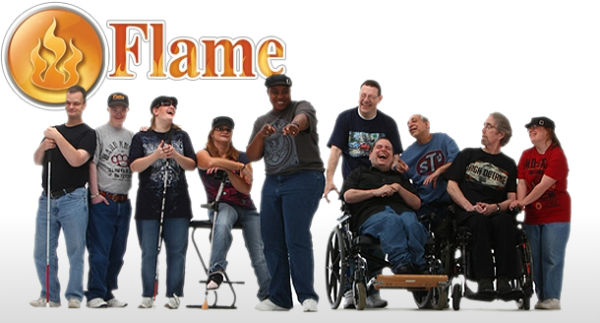 https://www.youtube.com/watch?v=2r-UjHq_vec
Flame
, is a group of talented musicians from upstate New York who happen to have disabilities. Flame averages 70 paid performances per year, including concerts in 16 different states, and Europe.  The band performs for national and statewide conventions, corporate conferences, civic events, schools, dances and private parties.  Flame's song list contains over 100 classic hits - rock, country, and blues - from the past five decades.
Band members
have disabilities that include blindness, autism, cerebral palsy and down syndrome. The band has looked way past their disabilities and bring Flame's music and message to the rest of the world to help change how the public perceives people with disabilities and increase the awareness and acceptance of all people.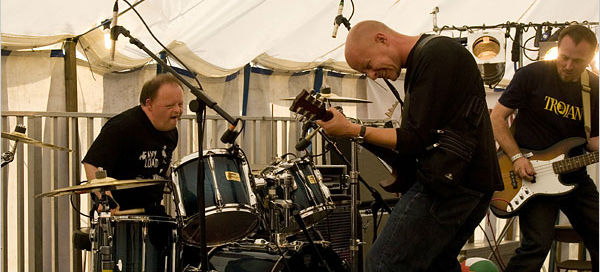 https://www.youtube.com/watch?v=JEUFfp9_XdM Heavy Load is a punk band based in Brighton in the U.K. The band is made up of five musicians, one of whom has Down Syndrome and two who have learning disabilities. The band is currently promoting a campaign called, "Stay Up Late."  Currently hired care givers finish  their shifts at 10pm causing individuals with learning disabilities and other special needs to leave gigs and other events early. Stay Up Late aims to find ways for individuals with special needs to stay up and out later than 10pm.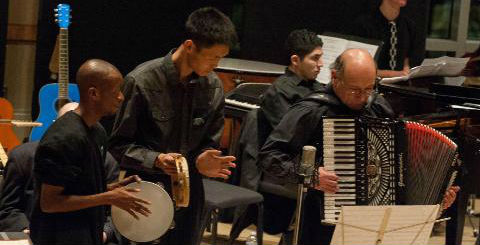 interPLAYcompany
 is a 67 piece orchestra of adults with cognitive disabilities, playing all genres of music with senior high school , college  and professional musicians and guest artists. The band includes a group of dedicated bandaides, musicians, professional performers, and behind the scenes skilled staff for concerts and  rehearsals. Band members play professional percussion and traditional instruments from all over the world. Band members also perform vocals.The band plays a wide repertoire of music including classical, jazz, Broadway, folk, light and grand opera, vocal and drumming.