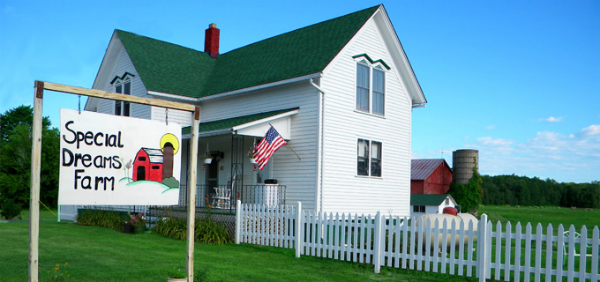 Resources
,
Legal & Planning
15 Farm & Ranch Communities For Individuals With Special Needs
Every parent worries about their child's future and how they can prepare their child for the day when they will be on their own. For parents of a child with special needs the concern is much greater. Who will will take care of my child? Will he be happy? Will he lead a productive life? Special needs parents need to start
preparing
and
planning
their child's future as soon as possible.
A Productive Work Environment
One of the main concerns when preparing for your child's future is making sure they lead a productive life. Finding a
job
for someone with a disability is very difficult and can be frustrating.
Farms & Ranches
One of the fastest growing employment opportunities for individuals with special needs are
farms & ranches
. There are dozens of farms currently in the United States that offer programs and employment opportunities for individuals with special needs.
The Benefits Of Farm & Ranch Work
There are many reasons why farms and ranches are becoming popular options for special needs families, including:
The lifestyle is slower paced and more relaxing making it easier for individuals with special needs to adapt to their surroundings.

On a farm or ranch there a number of vocational activities and skills that individuals can learn.

A farm can offer a perfect opportunity to create a sustainable business for individuals with special needs by selling their produce in the local markets.
15 Special Needs Ranches & Farms
Here are 15 ranches and farms that offer programs for individuals with special needs. Know of a great farm or ranch? Tell us about it in the comments below.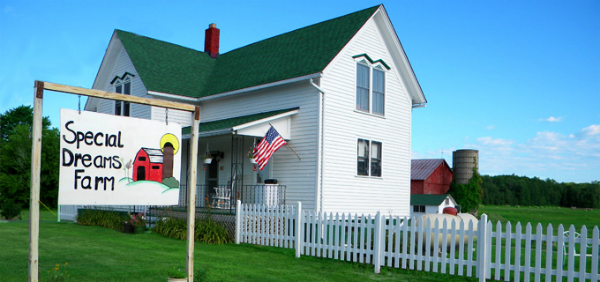 Special Dreams Farm is a 31 acre working farm exclusively for developmentally disabled adults (farmers). A farm where adults with autism, down syndrome, cerebral palsy, visually impaired , or other cognitive disabilities can perform meaningful work, contribute, gain self worth and confidence, while allowing social interaction.
Location: 
St. Clair Michigan
Triform is a 365 acre farm community with forests, fields, organic gardens, 10 houses, a barn with cows, a dairy, a weavery, a bakery, a pottery studio, a recreation hall, and a meeting hall. Triform was created for young adults with developmental disabilities, as residential or day students, who are on the threshold of the important transition to adulthood.
Location: 
Hudson, New York
The Pinchbeck Rose Farm operates under the umbrella of Roses for Autism and offers an integrated work environment to adults on the autism spectrum who cut, sort, grade, and care for the roses. Currently the farm grows 32,000 rose bushes, 25,000 lily bulbs, and 4,900 gerbera daisy plants a year.
Location: 
Guilford, Connecticut http://www.youtube.com/watch?v=pXXN6Ao8P-Y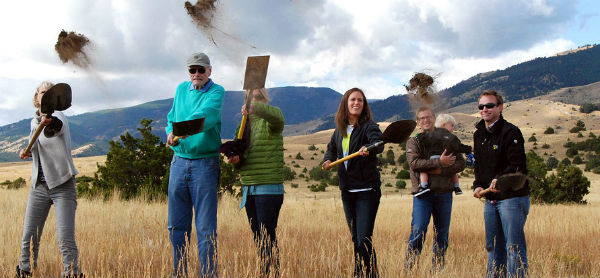 Currently in development, Erik's Ranch & Retreats  will not only home to young adults with autism spectrum disorders it offers volunteer guest accommodations that they run, living life with purpose. A few of the many working opportunities include: Artist/Musician in Residence, Equestrian Groom, Horticulturist/Gardener, Personal Concierge, Sous Chef, Tour Guide and more.
Locations: 
Edina, Minnesota and Bozeman, Montana
The Lettuce Work Foundation is dedicated to serving young adults with autism and training them for the future. Their goal is to build a fully-operational, self-sustaining commercial greenhouse business that provides school-to-work transition services, job training and employment opportunities for young autistic adults in a professional work environment. Lettuce Work specializes in growing produce that will be sold and delivered to local schools, hospitals, supermarkets and restaurants, and will generate revenue used to support the company's mission: to build life-long independence for autistic adults by improving their work and communication skills.
Location: 
New Albany, Ohio
Down Home Ranch is a working farm and ranch, where about 40 adults and children—including 32 with Down syndrome and other disabilities—live year round, caring for 330 rolling, forested acres of the Post Oak Savannah in Central Texas. The Ranch community also welcomes 160 people with disabilities to summer residential camps.
Location:
Elgin, Texas
Camphill Village Kimberton Hills is a vibrant farming and handcrafting community that includes adults with developmental disabilities. Kimberton Hills residents, living and working side by side, create a dynamic and caring community for people of all ages and varied abilities.
Location: 
Kimberton, Pennsylvania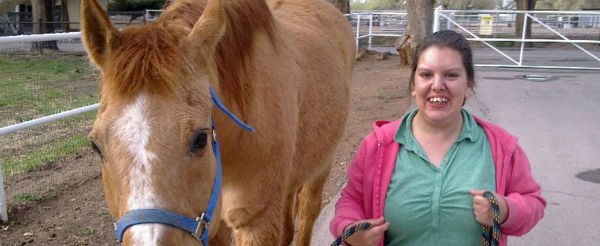 Mandy's Farm provides residential and day Services to individuals with disabilities.  Located on a four-acre farm that is equipped with a fully-operating barn for therapeutic horsemanship, an organic garden, greenhouse, orchard, and full-size indoor therapeutic pool, Mandy's helps individuals explore opportunities to advance their education, employment, life skills, health, and well-being.  Their services are designed to help individuals identify, develop, and achieve their goals.
Location: 
Albuquerque, New Mexico
Farmsteads of New England is a farming community that caters to the needs of people who have autism and other developmental disabilities. they provide programs' participants with meaningful work and numerous opportunities for recreation and socialization. Farmsteads of New England offers residential programs, day services and respite programs.
Location: 
Hillsborough and Epping, New Hampshire.
The Farm in the Dell Foundation works to build community-based, self-supporting farming homes for the disabled. The Foundation works to acquire land, build the home, begin the farm, and integrate the entirety into the local community in a way that is beneficial for both the community and the residents and workers at the farms.
Locations: 
Butte, Great Falls, Helena, Power River, Kalispell, Montana. Also in Saskatoon, Canada and Bishkek, Kyrgyzstan

Vine Village is a non-profit organization dedicated to providing people with developmental disabilities the quality of life that should be the birthright of every person.  Located on a beautiful 25-acre ranch, Vine Village offers residential and day programs that are designed to meet each individual's needs for personal development, social interaction, independence and the security of knowing he or she is accepted and valued.
Location: 
Napa, California
The Farmer's House programs provide the chance to cultivate self-esteem, grow a sense of self worth, and harvest the confidence and passion that come from a job well done. This day program provides a community-integrated, hands on work environment where participants learn valuable vocational skills by experiencing all aspects of running a small business, including stocking shelves, interacting with customers, operating a cash register, and so much more. The Garden teaches individuals with developmental disabilities the vocational aspects of planning, planting, growing, distributing and selling their garden vegetables in addition to the benefits of eating healthy food choices.
Location: 
Weston, Misouri
Sunridge Ranch was specifically designed and created to promote the positive physical, cognitive, social, emotional and daily living skills development of a maximum of four adults with autism and other disabilities. The ranch offers jobs such as gardening, working in the orchards, raising livestock, farm repair and more.
Location: 
Ellensburg, Washington
Hope Springs Farm is a scenic 17-acre farm that features a 6,000 square-foot fruit, vegetable and herb garden, a barn, a large chicken house and fenced grazing pastures. The mission of Hope Springs Farm is to provide adults with developmental disabilities meaningful work on a farm and joyful group activities that lead to satisfying friendships in a licensed adult day program.
Location: 
Hershey, Pennsylvania
Echoing Hope Ranch will create an agricultural community where teens and adults with autism have the opportunity to participate in ranching and farming activities while contributing to the adjoining community. The ranch will be built with alternative energy conscious techniques such as solar and/or wind power, rainwater harvesting and production of our own food in an effort to live a healthier lifestyle and be as self-sufficient as possible.
Locaton: 
Bisbee, Arizona