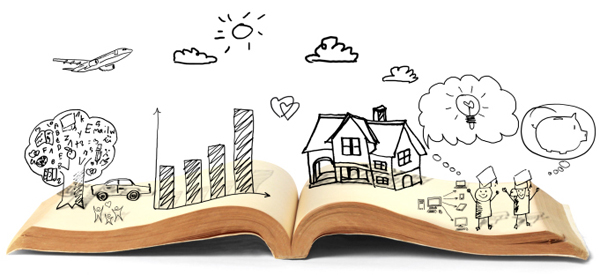 Products
7 Books For Teaching Your Special Needs Child Social Skills
Social interactions don't come easy for children with Asperger Syndrome, Autism and other special needs. Many children with special needs need to be taught social skills and appropriate behavior the same way other kids are taught math and spelling. One of the most well known ways of teaching social skills is through reading social stories. Social stories help children with special needs understand what is considered appropriate interactions and what is not. Here are seven social story books books that than can help teach a child important social skills.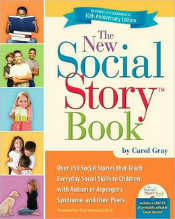 Winner of an Outstanding Literary Work of the Year Award by the Autism Society of America, this 10th Anniversary Edition of The New Social Story Book offers over 150 of the most requested Social Stories, each one professionally written by Carol Gray. In this book Carol also teaches you how to write Social Stories yourself! To jump-start your story-writing journey, this book comes with a CD containing each Social Story in ready-to-print PDFs AND easy-to-edit Word files. With the CD, you can customize story content and insert images relevant to your child or student s individual experiences. An invaluable bonus!
Price:
$21.73
Carol Gray's social stories have been used all over the world to teach social and life skills to children on the autism spectrum. Taking the form of short narratives, the stories in My Social Stories Book take children step-by-step through basic activities such as brushing your teeth, taking a bath and wearing a safety belt in the car. These stories are written for preschoolers aged 2-6 and form a useful primer for non-autistic as well as autistic children. My Social Stories Book contains almost 200 stories, arranged in sets, and is illustrated throughout with line drawings by Sean McAndrew.
Price:
$15.57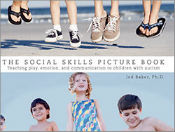 Winner of an iParenting Media Award, this book uses photographs of students engaging in a variety of real-life social situations. The realistic format plays to the visual strengths of children with ASD to teach appropriate social behaviors. Color photographs illustrate the "right way" and "wrong way" to approach each situation and the positive/negative consequences of each. A facilitator (parent, teacher, etc.) is initially needed to explain each situation, and ask questions such as "What is happening in this picture?" Children role-play skills until confident enough to practice them in real-life interactions.
Price:
$26.37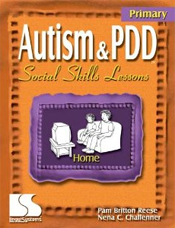 These one-page, rebus-supported stories help students understand and use appropriate behavior and social skills. Part of a five book set, Each book has 40 ready-to-use lessons (stories).  The concise format makes it easy to keep a copy of the lesson where the social situation occurs.  Each sentence in the story is supported by one or more pictures. Each book contains instructional and behavioral lessons.  The instructional lessons teach young children what they need to do or say in social situations that are often overwhelming to children with autism.  The behavioral lessons target specific social problems that need to be stopped.
Price: 
Set of five books: $124.75, Digital Download: $98.95, CD: $124.75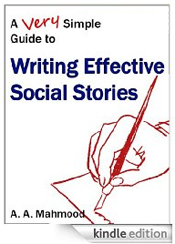 This brief and concise guide aims to present points of practical advice for parents or teachers intending to create customized social stories for children with autism who have difficulties in understanding social scenarios. By avoiding long winded explanations and analysis or just listing a host of example stories, the guide instead puts forward easy to understand points that can be implemented effectively when creating social stories specific to the needs of autistic children.
Price: 
$0.99
100 Stories of Social and Safety Awareness is a book designed to teach children with autism spectrum disorder, Asperger's syndrome, Down syndrome and other related disorders social and safety awareness. Each story has a datasheet and you can track your child's progress overtime. The Kindle Version is available
here
Price: $
24.95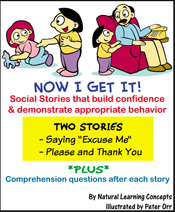 These books illustrate, address and explain everything from playtime activities to difficult concepts such as anger management, transitions, public behavior and more. The student is able to identify and relate to the main character.  It's easy to understand success when students prepare ahead of time to effectively deal with challenging situations. Two Social Stories are in each book WITH Comprehension Questions.  Each page is delightfully illustrated. Each book has 20 pages.
Price:
$9.95 per book