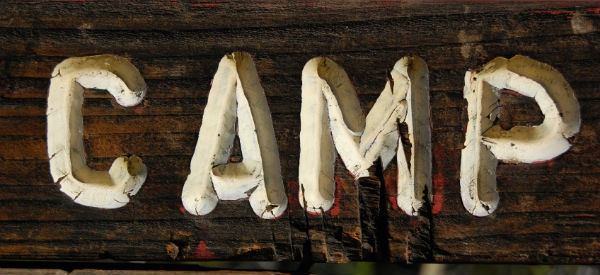 Profiles
,
Resources
25 Summer Camps For Individuals With Special Needs
'Tis the season to register for summer camps.  If you think that your child's special needs will prevent him or her from participating in a summer camp, it's time to think again.  Many camps offer specialized medical care for specific disabilities or one-on-one buddies, while other camps provide tutoring for individuals with learning disabilities in addition to outdoor activities.  Here's a run-down of the most popular camps for kids and adults with special needs.
1. Friendship Circle
The
Friendship Circle
in West Bloomfield, Michigan has options for social skills day camp, overnight camp, baseball through the Miracle League and the "Lose the Training Wheels" program to learn to ride a two-wheeled bike.  In the social skills day camp, children are placed in small groups headed by a volunteer.  In the other programs, each child is matched with a one-on-one volunteer.  The Friendship Circle also has 83 locations worldwide, each with its own menu of summer programs.
2. Miracle League
Miracle League
 is an international organization serving over 200,000 children and adults with disabilities with a single mission: to make baseball accessible to people of all abilities.  Miracle League fields are fully accessible to wheelchairs, and each player is paired with a non-disabled volunteer.  The rules of the game are modified to give every player the opportunity to participate fully.  There are now more than 250 Miracle Leagues in the USA, Canada, Puerto Rico and Australia.
3. Paddy Rossbach Youth Camp
The Amputee Coalition's
Paddy Rossbach Youth Camp
 in Clarksville, Ohio is a 5-day traditional summer camp experience for children ages 10-17 who have lost arms and/or legs or who were born with limb differences. The camp offers challenging activities that build campers' confidence regardless of skill level. The
Coalition
covers all expenses, including travel, for the campers. The average cost to send a child to camp is $1,500. Since its beginning in 2000, the camp has hosted more than 600 campers with limb loss or limb difference.
4. National Ability Center
National Ability Center
 in Park City, Utah has year-round day and overnight camps for youth with physical disabilities, cognitive disabilities and autism.  Recreational, competitive and team-building programs are available in skiing, adventure learning, aquatics, water sports, archery, cycling, snowboarding, snowshoeing, sled hockey, climbing and equestrian sports.
5. Camp Greentop
Camp Greentop
, located in Catoctin National Park, near Thurmont, Maryland, has been welcoming children and adults with disabilities since 1937.  Day and overnight camps offer a structured schedule of canoeing, fishing, swimming, horseback riding and campfire singalongs.
6. Easter Seals Wisconsin
Easter Seals Wisconsin
 offers overnight and day camps in the Wisconsin Dells.  Siblings and buddies age 7-14 are invited to join each camper.  Some camp sessions provide one-on-one support around the clock, some are small group sessions for campers with mild to moderate impairments and some are planned for individuals with autism and Asperger Syndrome.
7. Easter Seals New Hampshire
Easter Seals New Hampshire
 works with the Boy Scouts of America to provide an inclusive experience at Camp Sno Mo at Hidden Valley Reservation in Gilmanton Iron Works, New Hampshire.  Children and young adults with disabilites age 11-21 participate in traditional camp activities alongside Boy Scouts.  Each camp session is one week long.
8. All Abilities Horse Camp
All Abilities Horse Camp
in Longmont, Colorado has day camp sessions that are either one or two weeks.  Children with and without disabilities ages 4-17 can learn English or Western riding, and everyone participates in a horse show on the last day of camp.
9. Talisman Programs
Talisman Programs
in Zirconia, North Carolina cater to children and teens with ADHD, learning disabilities, Asperger Syndrome and autism with special attention to nutrition, life skills and daily routines with built-in downtime.  The overnight camps are either campus-based or adventure-based, and all programs are multi-sensory.
10. Grace Bentley
Camp Grace Bentley
, located in Burtchville, Michigan on the shores of Lake Huron, hosts campers ages 7-16 with mild to moderate special needs.  Each counselor is assigned to 3 campers, and each session is 9 days long.  Activities include swimming, team sports, dances, bonfires, talent shows, carnivals, various games, arts and crafts, indoor games and movie nights.
11. The Children's Association for Maximum Potential
The Children's Association for Maximum Potential
(C.A.M.P.) in Center Point, Texas runs a summer camp and year-round respite club.  The six day, five night summer camp sessions are for children and adults with special needs as well as their siblings.  Traditional summer camp activities such as canoeing, swimming, horseback riding and outdoor sports are modified so that people of all abilities may participate.  24 hour medical care is available from the team of professional health care volunteers.  Fees are assessed on a sliding scale based on each family's income.
12. Camp Horizons
Camp Horizons
on Lake Probus in South Windham, Connecticut serves people with developmental disabilities.  In addition to traditional summer camp activities, the camp incorporates a curriculum of life skills, language skills, music and movement, social skills and vocational training.
13. Camp LeeMar
Camp LeeMar
 in Lackawaxen, Pennsylvania adds speech therapy, vocational training, swim instruction, academic instruction and therapeutic arts to the usual menu of camp activities.  Children with mild to moderate learning or developmental disabilities participate in a 7 week residential camp.
14. Camp Ramapo
Ramapo for Children
 in Rhinebeck, New York has a 1:1 counselor to camper ratio in order to provide an inclusive environment.  Children with special needs ages 6-16 enjoy traditional camp activities on the wooded lakefront campus: swimming, boating, fishing, sports, wilderness exploration, a ropes course, petting zoo, art, music and much more.
15. Meadowood Springs
Camp Meadowood Springs
 in Pendleton, Oregon has two overnight camps: one specifically for children with autism and Asperger Syndrome, and another with intensive speech therapy conducted during camp activities such as swimming, canoeing, nature walks, zip lines, adventure courses and arts and crafts.
16. Camp Huntington
Camp Huntington
 in High Falls, New York is an overnight camp for children and young adults (ages 6-21) with learning disabilities, ADHD, autism and developmental disabilities.  The camp combines adaptive therapeutic recreation with academic instruction based on each camper's IEP goals.
17. Camp Wapiyapi
Camp Wapiyapi
 near Estes Park, Colorado hosts free summer camps and family retreats for children with cancer and their siblings.  The camp was founded by medical students at the University of Colorado, and each camper is paired with an adult volunteer.
18. Burn Camp
The Arthur Luf Children's Burn Camp
 in Union, Connecticut is free for children with burn injuries.  All camp counselors are volunteers, many of whom are active or retired firefighters or medical personnel trained in treating burns.  Camp activities include campfire singalongs, hiking, fishing, archery, boating, and a ropes course.
19. Camp Bon Coeur
Camp Bon Coeur
 in Eunice, Louisiana serves children ages 7-16 who are cardiac patients.  The camp infirmary is staffed by nurses.  The nursing staff also teach a heart class so that the children can learn more about their health conditions.  Camp activities include swimming, non-contact sports such as volleyball, art class and a talent show.
20. No Limits
Camp No Limits
 has 7 locations in Maine, Missouri, Maryland, Florida, Idaho, Arizona and California.  These camps are for children with limb loss and their families.  Families learn about prosthetics and adaptive equipment while participating in art, music, sports, recreational activities and therapy.
21. Deaf Camp
Deaf Camps, Inc.
 combines a traditional camp experience with lessons in American Sign Language.  The kids camp is in Knoxville, Maryland and the young adult camp is in West River, Maryland.
22-24. Paul Newman Camps
The Double H Ranch
 in Lake Luzerne, New York, the
Hole In The Wall Gang Camp
 in Ashford, Connecticut and
Camp Boggy Creek
 in Eustis, Florida were founded by actor Paul Newman for children with serious or life-threatening illnesses.  Separate camps are offered for siblings.  The camps are free for participants - parents only pay the cost of transportation to and from camp.  Each applicant is screened by a medical team, and the camps have medical clinics staffed by volunteer doctors and nurses.
25. Winaca & HemoVon
Camp Winaca and Camp HemoVon
 in Morgantown, West Virginia are free for children with cancer and bleeding disorders.  The camps are staffed by West Virginia University medical faculty and volunteers.