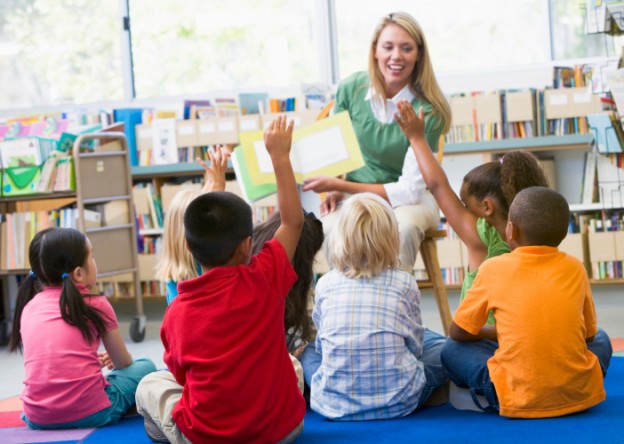 Special Education
10 Items Every Special Educator Should Have In Their Classroom
Special Educators work hard to make sure that their students with special needs develop and grow during the school year. Special Education teachers encounter different challenges in their classrooms than general education teachers and therefore they need different tools. Here are 10 great items every Special Needs teacher should have in their classroom.
1. Fidgets, Wiggle Seats, Therapy balls, Therapy bands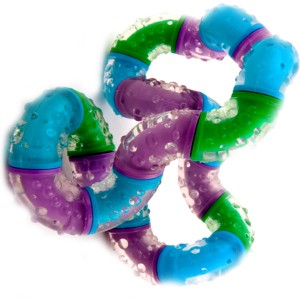 Fidgets
 and the above items are very important in the classroom. I utilize all of these sensory items in my classroom to help my students balance their sensory system and prepare for academic work. I have often overheard my students talking to their friends and saying, "Mrs. Ferry's room is fun. She let's us chew gum and we're not allowed to chew gum in school!"
2. Highlighter strips/Reader trackers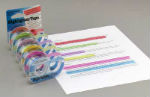 Often, my students with learning disabilities in reading or with attention difficulties struggle to keep track of the words they are reading. They often skip lines which greatly affects their reading accuracy and hinders their comprehension. These students really appreciate being allowed to use highlighter strips or reader trackers as a strategy to keep them focused on one line at a time.Some of my students have asked to take them back to their classrooms or even home with them. At Halloween, I have a container of "witch's fingers" that they can put on their finger to point to one word at a time.
3. Shaving cream, Sand, Rice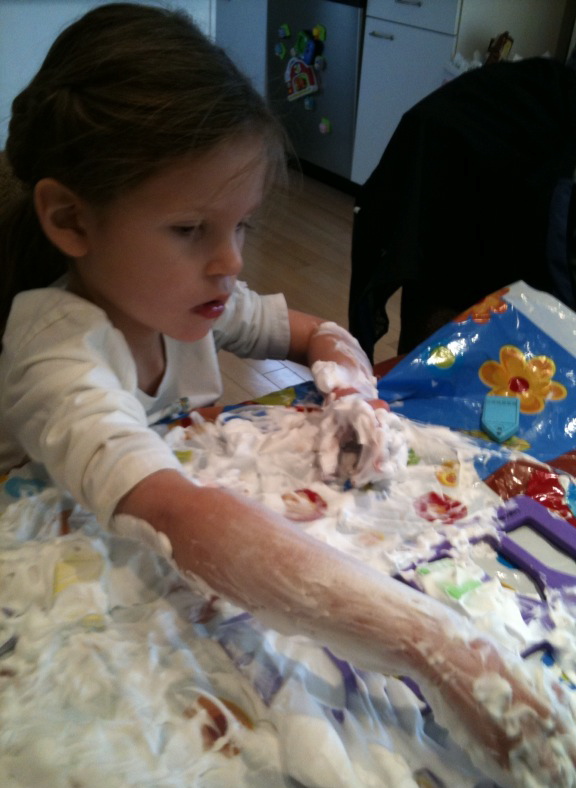 I use a number of sensory-based items as a way to practice word work. We practice spelling words in shaving cream, learning the formation of numbers in colored sand, or finding hidden words in a bowl of rice that we have to decode. This is a fun way to engage students through sensory integration, help develop fine motor skills, and learn academic skills all in one!
 4. Timers
I use
timers
for so many things! It is a great way to prepare students for transitions. Often, time is such an arbitrary concept for my students. If they can visually see how long they have to complete a task/assignment they are more at ease with the change that transitions bring.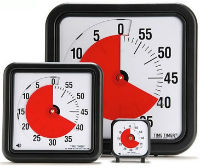 I also use timers to help me assess reading fluency with my students. We do 1 minute timed reading tests to determine how many words they are reading per minute. Timers also work as a great way to make a practiced skill a competitive game. In my class, I have these huge foam dice. I have the students roll the dice and see how many addition/subtraction problems they can solve in 1 minute. (This is way more fun than the typical paper-and-pencil timed math tests which I hated growing up!)
Visit this post to see a list of  timers for your class
.
5. Visuals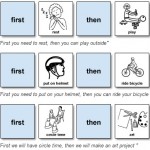 For some students, their visuals are almost a lifeline to help them through their day Visual supports have proven to be a huge success with my students when helping to mainstream them into their general education classrooms. When implemented appropriately, visual supports will allow students with special needs access to the general education curriculum and will help with the inclusion process. Check out these
five visual support tools
for your classroom.
6. Manipulatives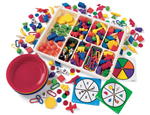 Hands-on manipulatives are a critical learning tool for students in all classrooms. Manipulatives help make an abstract idea a concrete concept. Students can physically investigate a math problem to reach a solution. This will change their way of thinking from a simple procedural understanding to a more conceptual understanding.
7. Posted Rules/Expectations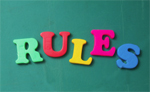 It is so important for all students, but especially those with special needs, to understand what is expected of them. Children thrive off of rules and need to know that their is consistency with the rules in order to view them as fair. I have my classroom rules posted in a central location of my classroom where I can quickly refer to them as a reminder to my students.
8. Reward System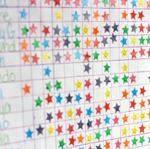 At my school, we like to give just as much emphasis on recognizing good behavior. We know the importance of taking a proactive approach with behavior. I utilize sticker charts for each of my students. Once they earn 10 stickers they can choose a prize from my smaller prize box. If they are willing to save their stickers and earn up to 20, they can choose a prize from a larger, more enticing box. One of the other special educators uses a token economy with money they can use to purchase goods from the classroom store at the end of the week. The more money they have earned - the more they get to buy! This does not have to be a major expense for teachers. I often raid my nephew's room for old toys he doesn't play with anymore. I frequently visit the dollar store or target's 1-dollar section as well. And trust me, it is well worth it to avoid the negative behaviors!
9. High Interest - Low Level Reading Books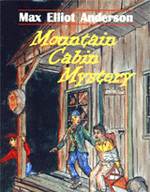 What a great find these books were! Many companies offer Hi-Lo books for struggling readers. It can be challenging to find a 4th grader who reads at a 1st grade level a book that is interesting to him but at his level. Often, the books at his reading level appear "babyish" to him. With Hi-Lo books he has the advantage of choosing books that "look" like chapter books and are about interesting topics but are of easy readability.
10. Technology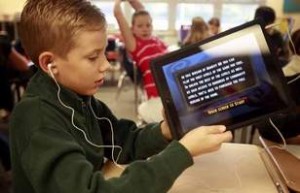 I have found that all students love technology. You can present them with the exact same task on a computer that you would in worksheet format but all of a sudden it is 10x more engaging. I have often brought in my personal laptop from home for my students to use (with my supervision of course) and an iPad to take advantage of all the amazing
apps
available for special education. With the changing times, educators have to be prepared and 1 step ahead of their students.
Photo Credit: Lynne Sladky