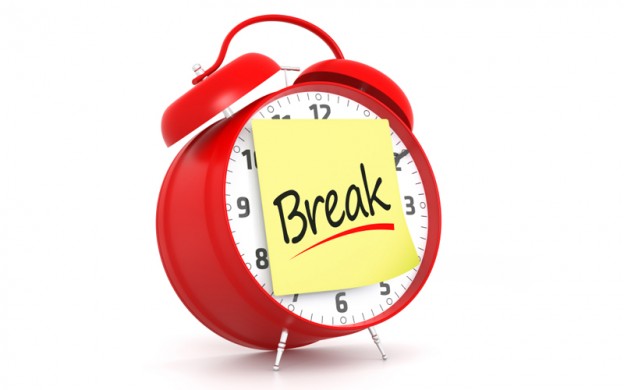 Special Education
How And When To Give Your Students With Special Needs A Break
"I need to go to the bathroom." "Can I get a drink of water?" "My stomach hurts, I should call my mom." These are common phrases heard inside a school's walls. Students of all ages often make up excuses to leave the classroom. Their cognitive abilities and language skills are developed enough to find a way to appropriately escape a situation or environment that is causing them stress or anxiety.
We All Make Excuses
As adults we do it too. Who has ever sat through a dreadfully boring professional meeting and halfway through you just had to excuse yourself to call the babysitter and make sure your kids were doing okay? What about a really stressful situation? Perhaps you are having a disagreement with your spouse or significant other and you feel the situation escalating. Many of us know calming techniques to lower our stress and frustration. We'll take a deep breath, count to 10, or just walk away.
Effective Coping Strategies
Students with autism often have difficulty learning appropriate coping strategies. This is a skill that needs to be taught.  At my school, the two other special education teachers and I teach our students how to appropriately request a break.
The Importance Of Break Time
Breaks are a very positive, necessary component of my student's days. We use visuals made from Boardmaker that students carry in their PECS books or keep in their desks and I always have a break picture on my lanyard around my neck. If a student is getting upset in their classroom, I or their general education teacher (or paraprofessional) can show them the break card and offer a break. The student always has the option to accept or refuse a break.
The Purpose of a Break:
To provide an appropriate escape
The Goal of a Break:
To prevent emotional or physical outbursts
How to Implement a Break
Directed Break
A directed break is given when behaviors are being shown that the student is becoming frustrated, angry or overwhelmed.  It is to teach the student to use a break card when they feel this way.  It is to give an escape before they escalate into needing a time away due to negative behaviors.
Show a break card. If you are using PECs, provide examples of requesting a break.
Direct student to the break area.
Set timer for____ min.  Do not talk or interact with students while they are in break.
After timer sounds and the student is calm, direct him or her to return to the work they were previously doing.  If the students is not calm say "It looks like you still need a break" and reset the timer.  Continue this cycle until the child has calmed down.
Chose a Break
Make sure you give your students the ability to opt for a break instead of waiting for your. Give them a break card or provide another signal so they can tell you when they need a break. You can then follow the same steps that are in a directed break.