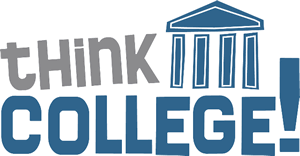 Special Education
Think College For Your Child With Special Needs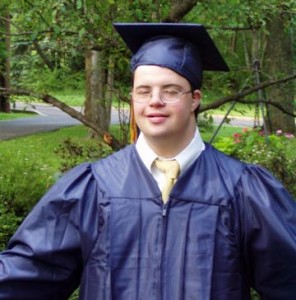 I have to admit, I have been giddy ever since I began researching
college opportunities for children with special needs
.  How exciting!  We have always told our 13-yr old daughter with Down syndrome she would be going to college some day, but it was one of those hopeful comments where I wasn't really sure it would ever be a reality. No more! Vanderbilt, Ohio State University, University of Kentucky, Syracuse University and on and on and on. I sorted through 200 programs throughout the United States. 200!  Only a few years ago, when this subject was first brought to my attention, there were a mere handful of these programs in the US. I was very surprised to see the great strides our educational community is making to make college a reality for young people with intellectual disabilities.
Think College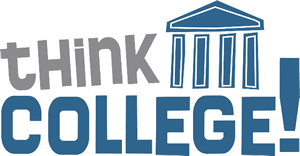 First, I would like to bring a great website to your attention,
Think College
. This is an unbelievable resource for families, students and professionals.  It outlines the program format and provides contacts for 200 colleges, universities, and organizations  providing post-secondary educational programs for young adults with intellectual disabilities. The layout of the website is easy to maneuver so you are able to quickly move through the available programs. Keep in mind, not every program in the country is listed in this website so do additional research if you're not having any luck with this site. Here are some of the features that programs will offer your child with special needs.
A Classroom For Everyone Some of the schools provide full inclusionary learning and living environments with typical students, while others provide contained classrooms, where your student will be primarily with other students with intellectual disabilities.  Thankfully, you also have programs that will provide any combination of the above - which is nice.
Internships I found it exciting that there were also some schools which offered paid internships.  Unfortunately, this option was pretty limited among the schools, but I expect this to change as employers get on board to fairly compensate people with disabilities in the workplace.  
Housing Housing is provided in a few programs, but at most schools the family is responsible.
Public Transportation I was pleased to see that the majority of the schools commit to teaching your student how to use public transportation to get to campus - a big plus for independent living.
Enrollment Students can audit classes or actually be enrolled, which is a nice option to have.
Many Class Choices I also looked through a sample curriculum and found interesting class choices, such as history, psychology and theater.
Providing Support The programs pretty much all mention providing supports to help your student make friends and participate in campus activities and clubs.
Is This Right For My Child?
Now, some of you might be thinking, "there is no way my child could do this." I'm telling you, there were programs for every ability and need.  No doubt, some programs require higher skill sets, but I would say this requirement was the exception not the rule.  None of the programs I reviewed required any testing in order to attend.  Happily, a good portion do provide a diploma or certificate of completion.
Financial Aid
At this time, there is no financial aid available for students with intellectual disabilities to attend post-secondary education. Although, the longer I spent on the website, the more I believe they are trying to change this funding issue.  Most programs are two to four years in length and are private pay.  Some institutions do accept SSI, VR funds and DD state agency funds.  In some instances they will allow grants for payment.
Tuition
Although the majority of schools did not provide an actual cost, from what I could see, the programs ranged from no cost (these were more VR/government programs) to $15,000 (not including housing).
School Goals
Primarily, the goals set forth by the universities  for your student include: increased employment opportunities, social skills development, self-advocation and independent living. One big university said the following regarding their goals for their students in the program:
"the goals are for the students to have the outcomes we all value -- a career, close relationships, and enjoyment…."
I don't know how to sum it up any better than that, my friends.
Preparing Your Child For College
Here are some ideas they give parents to help ensure success for their student in transitioning from high school to college.
Begin educating your child on their college choices early and visit campuses together.
Utilize Person Centered Planning at an early age. This will help you assess which campus will best meet your child's needs and strengths.
Enroll your student in academic classes in high school. They need the experience in order to prepare and get more comfortable with the classroom setting.
Have your student begin to lead their Individual Education Plan (IEP) meetings as soon as they are able to do so. Self-advocating will be an important skill set for your student to possess on campus.
Have your favorite teachers put together a list of accommodations which will best help your child thrive in a college environment.
Have your child lead in as many situations, whenever possible.
Help your child become active in high school-sponsored activities and clubs.
Know The Rules
Finally, two things to keep in mind. IDEA (the Individuals with Disabilities Education Act) does not apply to students in college - ADA (the Americans with Disabilities Act) is the governing legislation for accommodations required by the school.  Become familiar with this document prior to your child leaving for college. Also,
FERPA
(the Family Educational Rights Privacy Act) will not allow the institution to give out information to you about your student without the student's written consent. That's a little different, yes? Please, check out the
Think College
, and of course, start your student's college fund today! * Think College is a project of the Institute for Community Inclusion at the University of Massachusetts Boston. The Think College initiatives are funded by grants from the National Institute on Disability and Rehabilitation Research, the Administration on Developmental Disabilities, the Office of Special Education Programs and the Office of Postsecondary Education. The contents of this website do not necessarily reflect an official position of the sponsoring agencies.