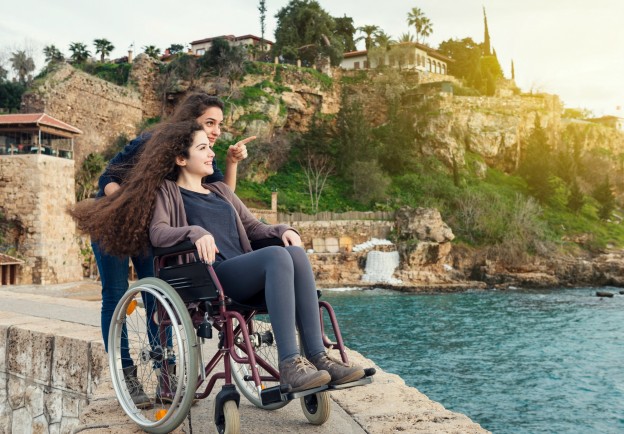 Resources
32 Vacation Destinations for Individuals with Special Needs
32 Vacation Destinations for Individuals with Special Needs
Summer vacation will be here soon. When planning a vacation with a person who has special needs, accessibility is the name of the game: wheelchair accessibility, accessibility to medical needs, a positive sensory environment, accessibility to old interests and new experiences. Every destination on this list welcomes and accommodates visitors with special needs.  You've probably heard of some of these places before, but others may get you thinking about vacations in a whole new way.
My Son's Recommendations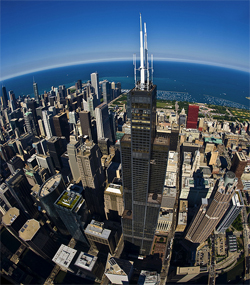 I first asked my 11 year old son Louie which destinations worked best for his needs.  He came up with three longtime favorites. 1.
The Skydeck
in downtown Chicago's Willis Tower (formerly known as the Sears Tower) offers unbeatable views of Chicago and Lake Michigan. 2.
The University of Michigan Museum of Art
in Ann Arbor, MI.  Louie says it's like traveling through Europe, Asia and Africa without leaving the building. 3.
Kings Island Amusement Park
near Cincinnati, OH repeatedly wins awards for having the best theme park children's area in the USA.
Beaches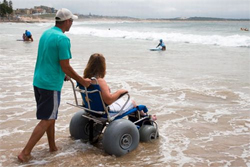 Many people automatically think of beaches when they think of vacation.  More and more beaches are becoming wheelchair accessible, thanks to specialized beach wheelchairs, beach mats and boardwalks that go right up to the water's edge. 4.
Hanauma Bay
 in Honolulu, HI loans out beach wheelchairs free of charge to visitors with mobility impairments. 5.
Kailua Beach Park
, offers beach wheelchairs at its concession stands, 526 Kawailoa Road, Honolulu, HI. 6.
Ludington State Park
 in Ludington, MI has beach wheelchairs available at the Hamlin Lake and the Lake Michigan beach houses as well as an accessible boardwalk. 7.
Rehoboth Beach
in Delaware has a boardwalk and beach wheels. 8.
Avalon and Stone Harbor
beaches in New Jersey have accessible boardwalks and beach wheelchairs available by reservation. 9.
Silver Strand State Beach
 in Coronado, CA has beach wheelchairs and beach mats available for guests. 10. In San Diego, CA,  
Ocean Beach
,
Mission Beach
,
Pacific Beach
 and
La Jolla Shores
, all offer accessible beaches with wheelchairs available for visitors.
Specialized Tours and Programs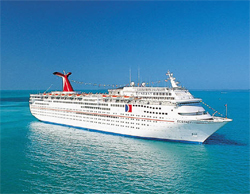 11.
The National Sports Center for the Disabled
in Winter Park, CO provides adapted sports and recreation programs for all ages and abilities. 12.
The National Ability Center
in Park City, UT offers recreational and athletic camps for individuals with special needs and their family members. 13.
Autreat
 is an annual convention created by and for individuals with autism with opportunities for education, recreation and socializing in a supportive, sensory-friendly environment.  In 2012, it will take place in Johnstown, PA. 14.
Autism on the Seas
 provides trained staff to assist families with respite, private activities and services on cruises and at land resorts.  They will assist with all types of developmental, cognitive and intellectual disabilities. 15.
Israel 4 All
has individual and group tours of major historical and religious sites in Israel for people with all types of disabilities.  The tour will provide an accessible vehicle, accessible lodging and assistive equipment as necessary. 16.
Access 2 Africa Safaris
 has wheelchair-accessible tours in South Africa for groups or individuals with mobility impairments, hearing impairments and vision impairments.  Lodging is chosen based on sensory or accessibility needs of each individual, and tour guides fluent in American Sign Language are available. 17.
Disabled Adventure Outfitters
 offers rafting and kayaking camps and trips for people with hemophilia, bleeding disorders, developmental disabilities and other medical conditions.
Theme Parks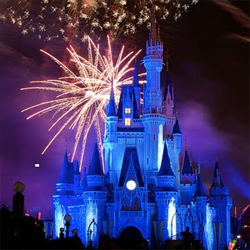 If someone you love is craving sensory input, then a theme park vacation is a dream come true.  Before going to any theme park, it is a good idea to get a short letter signed by your physician stating the nature of the traveler's disability.  You can present this letter at the Guest Services office inside the theme park in order to facilitate your request for services, such as a fast pass or boarding pass. Before you head to a theme park you may want to consider reading this blog post: 
How To Enjoy an Amusement Park With Your Special Needs Child.
18.
Disney World
 and
Disney Land
 are the parks most famous for accommodating guests with special needs. 19.
Morgan's Wonderland
 in San Antonio, TX is the only theme park in the world where every single ride is completely accessible to guests with disabilities.  The park attractions were created based on principles of sensory integration. 20.
Legoland
 in Carlsbad, CA requests that guests with disabilities contact the Guest Services office about two weeks before arrival to plan out a visit.  An Access Guide to the park can be downloaded from the website. 21.
Holiday World
 in rural Indiana has been voted the most family-friendly theme park in the USA for several years - at a much lower cost than other theme parks.
Back to Nature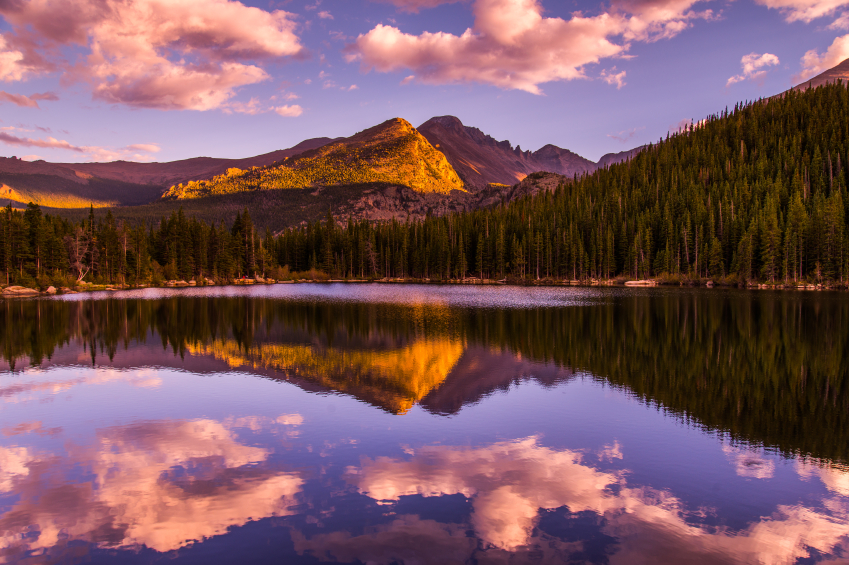 If your itinerary includes a National Park in the USA, be sure to apply for a free lifetime
Access Pass
 a few months before your vacation. 22.
Rocky Mountain National Park
 near Estes Park, CO has accessible trails, boardwalks, campsites and public buildings with no shortage of natural beauty.  You can download an accessibility brochure
here
. 23.
Congaree National Park
 near Gadsden, SC features a 2.4 mile accessible boardwalk loop through an old growth hardwood forest, as well as accessible tours, public buildings and campsite (primitive camping with an accessible port-a-john). 24.
Frederik Meijer Gardens and Sculpture Park
 in Grand Rapids, MI is fully accessible and sensory-friendly in a peaceful setting. The Children's Garden has a Kid-Sense Garden, treehouse play area and water play area.  Plan to spend the whole day there.
Museums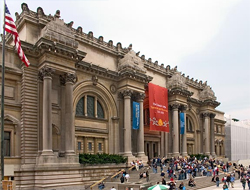 25.
The Science Museum
 in London, England was recognized in 2010 as one of the UK's best accessible visitor attractions. 26.
Tate Modern Museum
 in London, England offers wheelchairs, Touch Tours, audioguides and a sign language multimedia guide for visitors with disabilities. 27.
The Metropolitan Museum of Art
 in New York City is wheelchair-accessible at the Fifth Avenue entrance and regularly has programs specifically for individuals with disabilities. 28.
The Louvre
 in Paris, France is one of the world's oldest, largest and most famous museums.  It can be confusing to find one of the 18 elevators or 20 wheelchair lifts, so be sure to ask for an accessibility map when you enter the museum. 29.
The Henry Ford Museum and Greenfield Village
 in Dearborn, MI focuses entirely on American history through exhibits, demonstrations, programs and re-enactments.  The museum is fully accessible, but some of the historic buildings and attractions in Greenfield Village are not.
Historic Sites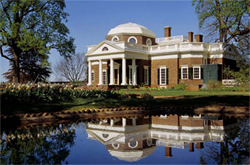 Historic sites are not required to make modifications for accessibility, but some are very welcoming to guests with disabilities. 30.
Colonial Williamsburg
 in VA discounts tickets 50% for guests with disabilities.  The Visitor Services office can provide a map with all accessible locations clearly marked. 31.
Monticello
, the home of Thomas Jefferson in Charlottesville, VA, is partially accessible to wheelchairs.  Sign language tours and touch tours can be reserved two weeks in advance. 32.
Stonehenge
 in England has a wheelchair and accessible paths for visitors.  Additionally, audio tours and Braille guides are available.
Didn't find what you were looking for on this list?
33.
Access Northern California
 can help you find accessible lodging and recreation to meet your unique needs. 34.
Gimp on the Go
 reviews international destinations for travelers with disabilities. 35.
Accessible Journeys
 specializes in international tours for travelers with mobility impairments. 36.
Road Scholar
(formerly known as Elderhostel) has many educational programs and tours for adults with limited mobility. 37.
Autistic Globetrotting
 is a travel blog that reviews destinations and offers helpful advice for successful travel for individuals on the autism spectrum. 38.
Travelinwheels.com
 posts reviews, travel stories, tips and tricks for travelers with all types of disabilites.
Have you found vacation destinations friendly to your special needs?  Where will you go for your next vacation?  Please share in the comments below.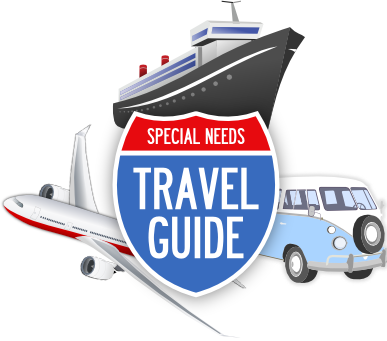 This above post is part of a nine part series on disability travel. Here are the other posts in this series.
1. 7 Travel Agencies for special needs travel
2. A Special Needs Pre-Flight checklist
3. 32 Vacation Destinations for Individuals with Special Needs
4. Packing For The Plane
5. A Special Needs Guide To Airports
6. Do You Have Your Access Pass Yet?
7. 70+ Tips and Tricks for Special Needs Road Trips
8. Your Rights as an Air Travelers with a Disability
9. Airplane Travel: 5 Books to help prepare your special needs child
Like this post? Pin it for later on Pinterest here: