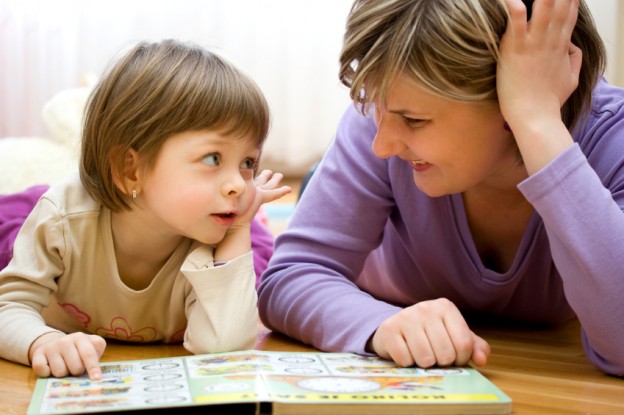 Resources
17 Apraxia resources for concerned parents
Watching your child miss a 
milestone
 is a very worrying sign.  If your child is missing speech milestones he or she may have a neurological condition called Apraxia. In this post we provide 17 resources that will help you learn about apraxia and its characteristics.
Apraxia On The Web
The Childhood Apraxia of Speech Association of North America

This organization provides resources for those new to the diagnosis of Childhood Apraxia of Speech as well as resources for speech language pathologists, educators and health care professionals. Apraxia-Kids.org also hosts a online library with in-depth articles and information on all topics related to Childhood Apraxia of Speech, its diagnosis, treatment, and research.
American Speech and Hearing Association

The American Speech-Language-Hearing Association (ASHA) is the professional, scientific, and credentialing association for more than 150,000 members and affiliates who are audiologists, speech-language pathologists and speech, language, and hearing scientists. ASHA advocates on behalf of persons with communication and related disorders, works to advance communication science, and promotes effective human communication
Cincinnati Children's Hospital

Cincinnati Children's Hospital gives a very clear overview and explanation of Childhood Apraxia of Speech. The causes, signs and treatment of Childhood Apraxia of Speech are all covered in this short and to-the-point- guide.
Pediastaff

If you are really looking to dive deep then Pediastaff is the place to visit. They provide over 100 in-depth articles related to Childhood Apraxia of Speech.
Apraxia Blogs
Learn from parents that have journeyed down the apraxia path before you. Check out these blogs from parents raising a child with Childhood Apraxia of Speech and join the conversation.
Apraxia on Pinterest
While mainly known as a visual hot spot for design, home decor, fashion and recipes,
Pinterest
has a number of "pinners" that pin special needs related items and activities. Check out these organizations and Pinterest boards dedicated to Childhood Apraxia of Speech.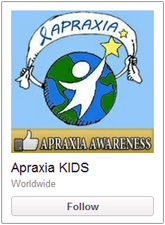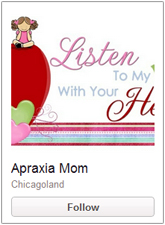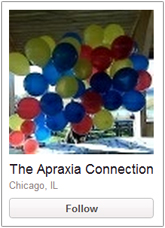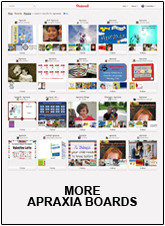 Apraxia KIDS
Apraxia Mom
Apraxia Connection
All Apraxia Boards
Apraxia Books
If you are looking for an offline way to learn about apraxia there a number of great books for you to read. Here are a five books that will guide parents in working with their child.
Speaking of Apraxia: A Parents' Guide to Childhood Apraxia of Speech

A parents' guide to understanding, treating, and living with childhood apraxia of speech (CAS). Written in an empathic style by a parent who "has been there", Speaking of Apraxia offers hope and practical advice for parents of toddlers to teens with this neurologically-based motor speech disorder.

The Big Book Of Exclamations
The Big Book of Exclamations is an educational book written by a speech pathologist and designed to promote speech sound development and imitation of gestures, sounds and words. A wonderful book for young children with typical speech development and those considered "late talkers". 

The Late Talker: What to Do If Your Child Isn't Talking Yet
Balanced with a mother's perspective and an acclaimed doctor's experience, this book gives parents advice on finding the right therapy and therapist, negotiating with school boards, teachers, and language specialists and speech exercises to do at home with a child.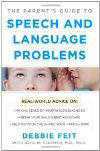 The Parent's Guide to Speech and Language Problems
The Parent's Guide to Speech and Language Problems
 is a one-stop resource, offering not just the most up-to-date medical information but also advice and encouragement from a mom who's been there.  This book has a great combination of clinical research and real-world, hands-on parenting solutions.
Teach Me How to Say It Right: Helping Your Child with Articulation Problems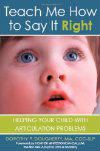 This book offers a range of strategies to employ when a child needs some extra help to work through a particular speech difficulty. The book also addresses the emotions parents deal with and devotes a chapter to signs and symptoms of other common communication problems that may co-exist.