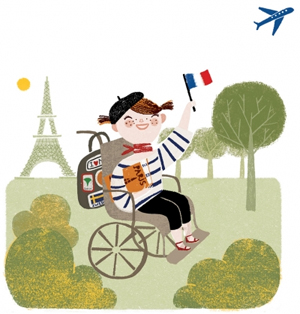 Resources
7 Travel Agencies for special needs travel
If you or a family member has special needs, traveling and touring may not be the first thing on your to-do list. Lack of accessibility, amenities and understanding are just some of the barriers that may be in your way. Luckily for you there are some great organizations that will give you the freedom to see the world no matter what your disability is! Check out what they have to offer:
Hammer Travel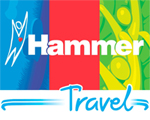 Hammer Travel
provides a variety of experiences for individuals or groups. Hammer's mission is to "provide travel opportunities for people with developmental disabilities that are unique, safe, and enjoyable." Hammer Travel offers week-long trips to many destinations. Most of them are in the United States, though they also have a few international excursions throughout the year. Some of them include:
San Francisco, leaving June 6, 2012
Paris and London, leaving July 26, 2012
New York City, NY, leaving October 3, 2012
Cancun, leaving December 14, 2012
Flying Wheels Travel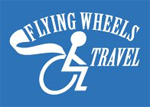 Flying Wheels Travel
provides people with physical disabilities, chronic illness or difficulty walking the opportunity to extend their lifestyle with unique travel and recreation destinations while empowering individuals and their family members to explore the world. Flying Wheels Travels offers fully accessible travel packages that include independent travel, escorted travel or hosted travel. On escorted tour a professional tour escort is provided, who is responsible for ensuring your tour goes smoothly.
New Directions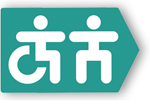 New Directions
 is a non-profit organization providing leisure and educational travel opportunities for teenagers, adults and seniors who have brain impairments such as mild to moderate developmental disabilities, cerebral palsy, Down Syndrome and autism. Since 1985, they have taken over 12,000 people with special needs on tours all over the world. New Directions takes teen and young adults all over the country including trips to Sand Diego, Las Vegas, Kennedy Space Center in Florida, New York City, Hawaii and Spring Training in Arizona. International trips include a South African Safari and a Mexican Cruise
Accessible Escapes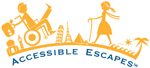 Accessible Escapes
provides package tours and customizable tours in Italy to those with physical disabilities. Autism Escapes also allows travelers to specify individual diet, hygiene and mobility needs. Accessible Escapes has week-long trips to several Italian locations that range in price from $2,000 to $3,000, which includes an English-speaking guide, hotel stay, museum and site fees, transportation within the destination and most meals. Accessible Escapes is also planning tours to Los Angeles, London, Hawaii, Japan and India in the near future.
Trips, Inc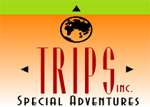 Trips, Inc
has organized water and theme park trips, outdoor adventures, sports trips, cruises, and trips to international and domestic locations. Trips Inc. prides itself on their 1:3 staffer to traveler ratio. Travel to the destination from three major west coast cities is included—from Portland, Seattle, and San Francisco. If you don't live near one of these locations, Trips, Inc will help you arrange your travel to the west coast. With Trips, Inc you can go to Portugal for 10 days, hang out in Hawaii for a week and swim with dolphins, go camping in Oregon for five days, and much more!
Autism On The Seas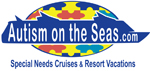 Autism on the Seas
 has worked together with Royal Caribbean International for the last five years, creating a unique "Cruises and Land Resort Stays with our Staff" experience for those with autism and other special needs. In these all-inclusive packages, staff cruise with travelers, and a minimum ratio of 1 staffer for three travelers is maintained.  Travelers are grouped by age for activities and meals, into children, teens and adults. Autism on the Seas also provides individual cruise assistance services for those who would like to vacation on their own with other cruise liners, including Disney and Carnival.
Disabled Travelers

If you want more information on agencies and cruise lines, you can visit
Disabled Travelers
for a listing of travel agencies by service and location. Disabled Travelers gives detailed information on arranging trips and cruises, and features travelers' reviews of their experiences.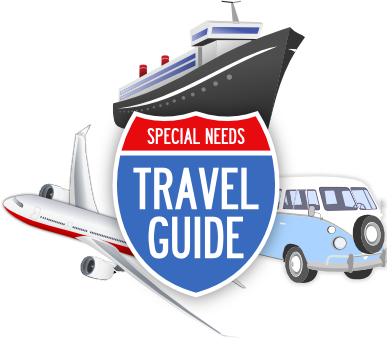 This above post is part of a nine part series on disability travel. Here are the other posts in this series.
1. 7 Travel Agencies for special needs travel
2. A Special Needs Pre-Flight checklist
3. 32 Vacation Destinations for Individuals with Special Needs
4. Packing For The Plane
5. A Special Needs Guide To Airports
6. Do You Have Your Access Pass Yet?
7. 70+ Tips and Tricks for Special Needs Road Trips
8. Your Rights as an Air Travelers with a Disability
9. Airplane Travel: 5 Books to help prepare your special needs child